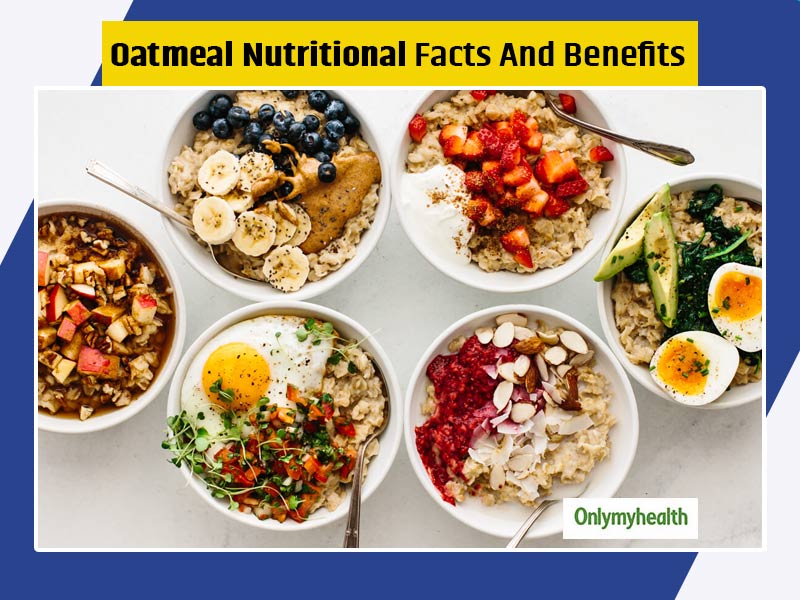 Does Oatmeal Help With Period Cramps? Feeling tired, bloated, unproductive, irritated in your period? You're not the only one. Most women have painful periods. Statistically speaking, 20-40% of women experience some other kind of PMS (Premenstrual Symptoms). From nausea, hair loss, migraines to mood-swings, depression and other drastic and painful symptoms, "that-time-of-the-month" is a cause of dread to most women. While some extreme symptoms can only be relieved with prescription drugs, more common symptoms like cramps can be dealt with with a few smart lifestyle switches. How does oatmeal help with period cramps? "Oatmeal is full of micro and macronutrients that can nourish your body (and mind) during your period. Oats, for one, is a great option to eat during your periods. The humble grain is a great breakfast option as it is, but it proves to be even more beneficial for combatting PMS cramps," states Mr Raghav Gupta, Founder of Oateo Oats.
Why do women get period cramps?
Every 25-30 days, the uterus sheds its fibrous lining releasing the unused eggs that would otherwise conceive a baby. Mr Raghav Gupta, Founder of Oateo Oats, says that "while this sounds simple enough, the body undergoes complex changes to accommodate them every single month. The shifts in hormones are one of the most crucial parts of this process. Prostaglandins, a hormone-like substance, are responsible for triggering the uterine lining's shedding - unfortunately, it's the same thing that also triggers pain and inflammation." The number of prostaglandins released into the body during periods might vary from woman to woman, which is why the amount of pain felt by different women can also vary.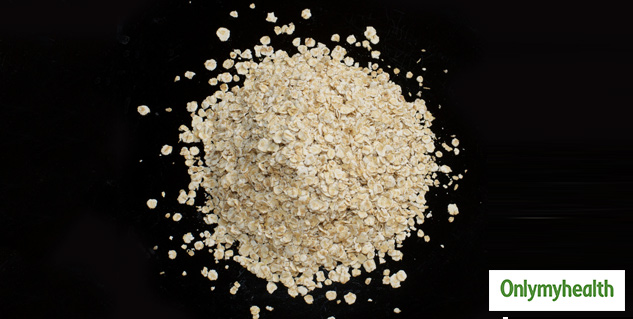 Is there a way to deal with the cramps?
One would instinctively want to reach out to junk food to deal with PMS. French fries, chips, chocolate are synonymous with period cravings. But other than making you sluggish, even more, bloated and low on energy, no good comes out of binge eating unhealthy foods during your period. The best way to combat the stabbing pain would be to include healthy foods into your diet. Nutrient-dense foods are proven to alleviate period cramps.
Also read: Home Remedies: Jaggery And Hot Water Can Help You Get Rid Of These Problems
Here are some health benefits of consuming oatmeal by Nutritionist Jyoti Garg
The health benefits of oatmeal are:
Oats is an excellent Fibre source: Oats is a Beta Glucan source, a water-soluble fibre abundantly found in the grain. Fibre can help in a better "estrogen disposal system," which essentially means that it can block the hormone estrogen reabsorption and reduce estrogen levels and subsequently reduce menstrual cramps. Interestingly plant-based protein has proven to be a better cure for menstrual cramps, and oats fit the bill! Fibre or roughage plays a significant role in one's diet because fibre helps our body to digest other food easily. If you think that you lack fibre consumption, then do include oats or oatmeal in your diet. Incredibly Nutritious - A good source of carbs and fibre. It may help with skincare as it is used in various skin care products.
Oats is an excellent source of Magnesium: Many studies prove magnesium's benefits in women's diets. The magnesium in oats can help relieve stress during your period and even positively affect women's cycles. It helps women suffering from PCOS by aiding period regulation too. Interestingly, its calming effect may also prevent dysmenorrhea, aka period cramps, by soothing the uterine muscles and also reducing the prostaglandins that cause the pain.
It contains lots of vitamins and minerals: Phosphorus, copper, vitamin b1, iron, selenium, zinc. Sometimes in a busy and hectic schedule, we forget about the food quality and its nutritional value and hog on whatever we get in a kitchen which is not right so do introduce it in your diet as it is highly nutritious which will help you to take care of your daily nutritional value because it is easy and quick to prepare.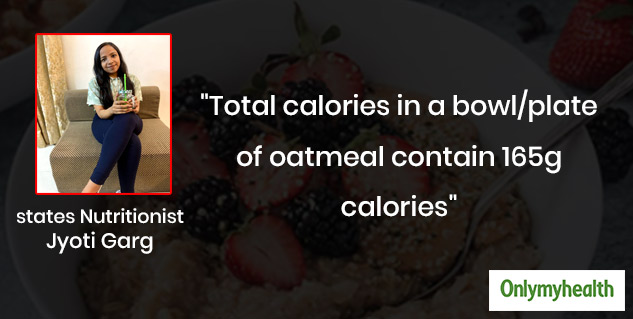 Oats has good fats and is an excellent source of Complex Carbs: The good fats in oats give oats a creamy texture, and they're also why oats help you feel satiated for longer. Unlike most carb-dense foods that only offer empty calories, oats have slow-releasing carbs that help you stay fuller and help regulate conditions like PCOS and PCOD that might cause painful period cramps.
It is gluten-free: Most people can eat gluten without any side effects, but it can cause serious health problems for some individuals. So it is an excellent choice for those who are gluten intolerant. Rich and high in antioxidants. Improves blood sugar control by lowering blood sugar levels and also improve insulin sensitivity. It may also help relieve constipation.
Good protein source: Those who find it challenging to fulfil their protein requirements in their daily routine can easily add oatmeal to their diet because it's a good protein source. Also suitable for those who cannot consume animal-based proteins. Lowers or reduces cholesterol level. It may help you lose weight by eating fewer calories.
What are the after-effects of consuming oatmeal? Explains Nutritional Therapist Manjari Chandra
Side-effects of oatmeal are: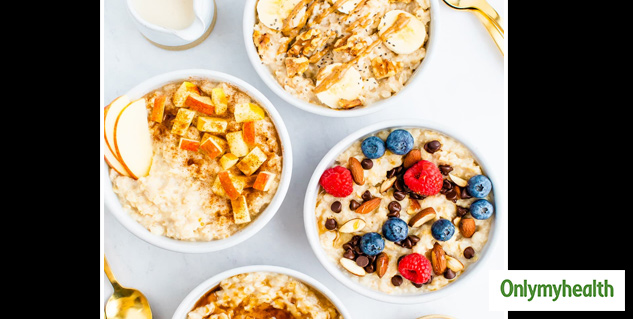 Oat bran might work by blocking the absorption from the gut of substances that contribute to heart disease, high cholesterol and diabetes.
Although oats are naturally gluten-free, they are sometimes contaminated with gluten.
Putting oat-containing products on the skin can cause some people to have a rash.
Eating overly large servings of oats can lead to weight gain.
Oats can cause intestinal gas and bloat.
Note: There is no side effect until or unless you are consuming it in a limited quantity or balance portions, but one should avoid it if you are allergic to oats.
Also Read: Eat Overnight Oats For Weight Loss
Learn about the nutritional value of oatmeal by Ms Jyoti Garg, Fitness Coach
Nutrition facts in one cup (100g) of oatmeal
Beta-Carotene: 46 mcg
Calories from Fat: 12%
Saturated Fat: 0.5 g
Carbohydrates: 32g
Vitamin C: 10.5 mg
Vitamin E: 0.3 mcg
Cholesterol: 0 mg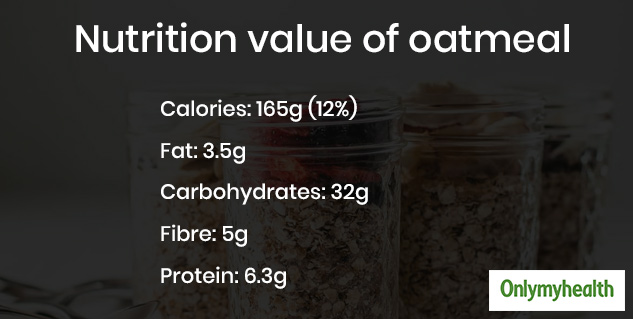 Calcium: 119 mg
Sodium: 34 mg
Iron: 1.5 mg
Protein: 6.3g
Sugar: 15 g
Fat: 3.5g
Fibre: 5g
Important note: This nutritional value is based on what ingredients are used in this recipe; let us share that with you-
Fruit of choice (i.e. banana or berries) (1/2 cup)
Unsweetened soy milk (1/3 cup)
Dry rolled oats (1/4 cup)
So it's nutritional value can vary as per the ingredients you are going to use.
What are the healthier alternatives to incorporate oatmeal into your diet? Shares Manjari Chandra, Nutritional Therapist
Oats is one of the most accomplished grains you can find, and we can enjoy them in several ways. The most popular method is to eat oatmeal for breakfast. To make oatmeal tastier and even more nutritious, you can add fruits, nuts and yoghurt. We can also use oats for a low-calorie dessert. "Oats can be rolled, steamed, powdered, baked or blitzed - the possibilities are infinite. Oat Flour can be used to fortify regular flour or used as an alternative to refined flours - Rotis and pancakes are some easy dishes you can make using Oat Flour" shares Mr Raghav Gupta, Founder of Oateo Oats. On the other hand, Steel Cut Oats has a nuttier and chewy texture and takes longer to prepare, making it a good fit as a salad topper or as an alternative to quinoa, couscous.
Easy tips/recipes add oatmeal to your diet
Breakfast: Oats with milk and fruits, Oatmeal Upma, Oats Uttapam, Oats Pancake and Overnight oats
Lunch: Oats Khichdi, Oats Idlis, Oats porridge, Oatmeal protein-rich bar
Dinner: Oatmeal Soup, Oatmeal Kebab and Yoghurt, Oatmeal Mushroom, Vegetable oatmeal
Read More in Healthy Diet