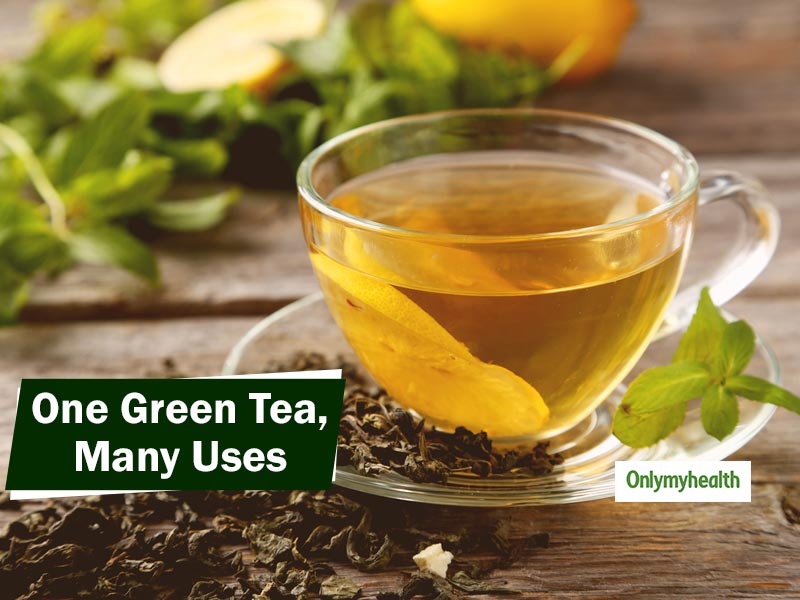 Have you ever thought about trying green tea for purposes other than just losing weight and detoxifying your system? We suppose it is a NO. Green tea is primarily used as a beverage but that's not all. You can make use of green tea in n number of ways out of which five home remedies with green tea are told here. You can thank us later for having to save a lot of your beauty care expenses.
1. Green Tea and Sugar Exfoliator
Considering the antioxidant properties of green tea, it makes for a great at-home face scrub. It exfoliates the layer of dead skin cells to help in the generation of new skin cells.
How To Make: Don't throw the green tea bag after use. Instead, take out green tea leaves from the tea bag. Mix green tea leaves, sugar, honey and olive oil. Store the mixture in a jar. Use this homemade scrub to make your skin glow naturally.
2. Homemade Skin Toner
Why buy expensive toners when you can easily make one at home! 100% organic and useful. Green tea is a natural detoxifier that makes it perfect as a skin toner.
How To Make: Boil two green tea bags in one cup of water and let it cool down. Add Aloe Vera gel to the tea and mix them well. Pour this concoction in a spray bottle and use it as a toner for smooth and supple skin.
Also Read: Skin Tags Home Remedies - Here's How You Can Naturally Remove Skin Tags
3. Treatment for Dark Circles
Long work hours, sleepless nights, poor diet, stress, etc. give strain to our eyes. This is the most common cause of dark circles. The anti-inflammatory properties of green tea help in reducing the puffiness around the eye and reducing the visibility of dark circles.
How To Make: After brewing your cup of green tea, take the green tea bag and place it on both your eyes after it is cooled down.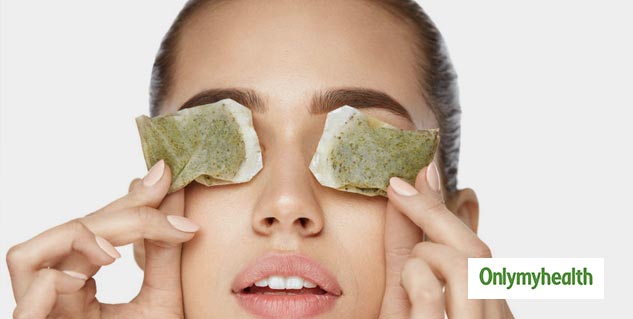 4. Face & Skin Moisturizer
Firstly, it is difficult to find organic skin products. Secondly, they are way too expensive! We have an amazing budget-friendly solution for you. This green tea moisturizing cream is a treat for your skin.
How To Make: Melt one cup of coconut oil in a bowl and then add two-three tablespoons of green tea leaves to it. Bring it to a boil and strain the solution in a container. Let it cool down. Your DIY green tea moisturizer is ready!
Also Read: Make Your Own DIY Mouthwash To Get Rid Of Bad Breath
5. Hair treatment
Most of the skin problems can be halted using green tea water! This isn't some magic but the antioxidant properties of green tea which help in disinfecting your scalp. Nowadays, haircare companies are bringing the entire green tea hair product range.
How To Make: Brew two-three green tea bags in two cups of water. Wait for it to cool down. Add one tablespoon of coconut oil and one teaspoon honey to the green tea water. Apply this concoction on your scalp and massage gently. Keep it for an hour and then wash it off using an organic hair cleanser.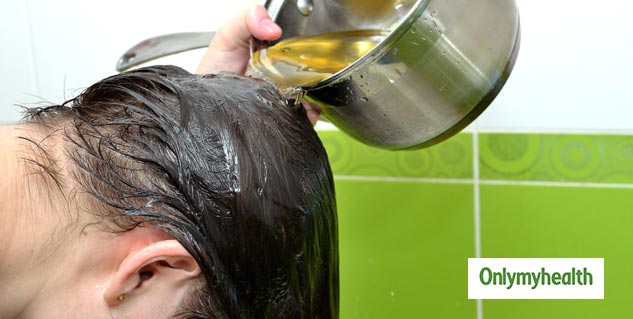 Read more articles on Home Remedies