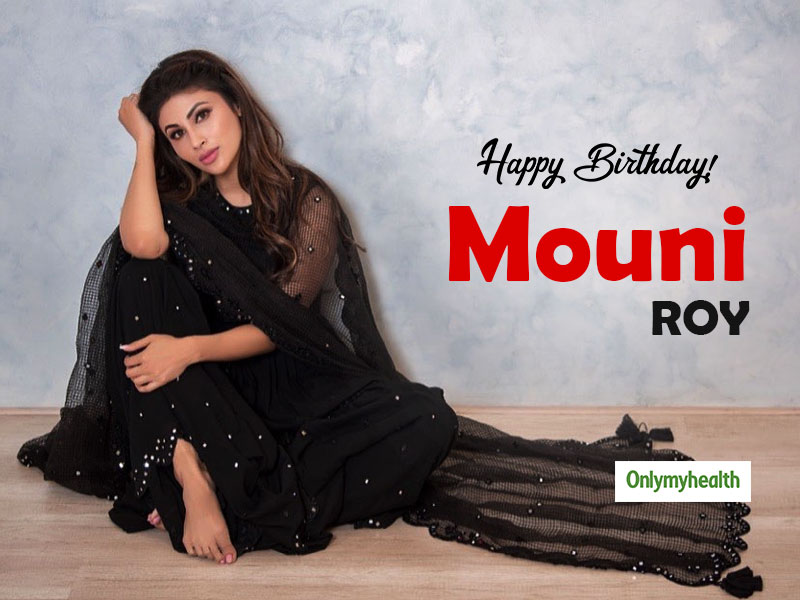 Happy Birthday Mouni Roy: Mouni is adored for her clear and spotless face and envious hourglass figure. This 'Naagin' actress reveals some of her fitness and beauty secrets that you can read in this article.
Mouni Roy, who rose to fame after her stint in the supernatural show 'Naagin' is one of the most graceful and fit actresses in the television industry. She made her Bollywood debut opposite Akshay Kumar in his iconic fil 'Gold' where she played the role of Akshay's wife. Born and brought up in Kolkata, this bong beauty's transformation over the years is commendable in terms of fitness and beauty both. She has almost 10 Million followers on Instagram which clearly shows her popularity. In this article, we have gathered some of her fitness, diet and beauty secrets that a lot of you are interested in.
Mouni who was once very skinny has worked on her body and fitness and achieved a body that most young women envy. There are a few mantras of diet and fitness that she swears by - dancing her way to fitness, not starving herself, and drinking enough water to wash out the toxins in her body.
Mouni Roy's Fitness Regime
Mouni, who was once skinny now owns an envious hourglass body. It is very difficult to achieve the figure that Mouni flaunts now and then. Mouni doesn't believe in dieting but it is all about eating healthily and drinking a lot of water to cleanse the body.
Mouni is a trained Kathak dancer. She has performed on multiple platforms showcasing her love and passion for dance. On an everyday basis, Mouni practices dance for at least half an hour. It is a great calorie-burning exercise which helps in strengthening the complete body while improving flexibility. She doesn't go to the gym as it is very hard to take out time from her busy schedule.
View this post on Instagram
Also Read: All About Tae Bo: An Exercise For Muscle Strength and Weight Loss
Mouni Roy's Diet Plan
If there is something that Mouni never misses, that is drinking lots and lots of water. It keeps her body clean and skin healthy. Is that the reason behind her flawless-looking face? Well, certainly. She ardently follows a proper diet plan to lock her looks.
Mouni is a complete foodie where Chinese is her favorite cuisine that she loves. However, she ensures to eat clean to maintain her health and wellness. Also, Mouni stays away from oily food and alcohol.
Also Read: Debunking Bro Diet: Does This Diet Really Work For Weight Management?
Mouni Roy's Skincare and Beauty Tips
A lot of people think that Mouni loves makeup while it is not true! She keeps it simple and minimal. On normal days, she wears only a moisturizer, sunscreen and lip balm. Exceptions are there as she is required to do some makeup for a shoot, otherwise, she is always seen with a no-makeup bare face flaunting her natural charm.
Here are some beauty and skincare tips that Mouni follows:
One thing that Mouni loves is fake eyelashes. If she's wearing makeup, lashes are a must. She just cannot do without them.
To give dimension to her big eyes, she puts on kajal and eyeliner.
One skincare product that you'll find in Mouni's bag is sun protection as she can't leave her home without sunscreen.
She wipes out all the makeup with an oil-based cleanser before hitting the bed.
Read More on Exercise and Fitness