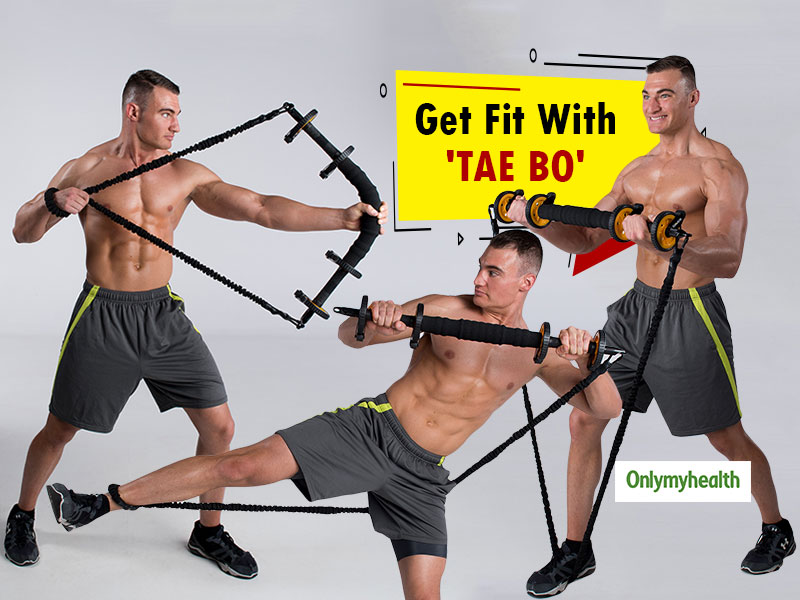 Amongst all the famous forms of exercises, TAE BO is slightly infamous but that it is far better than other forms. Why? Because this high-intensity exercise is invented by combining martial arts with other kinds of exercises(dance, aerobics, core-strengthening, kickboxing). The name 'TAE BO' is derived from Taekwondo and Boxing. This gives a glimpse of how amazing this practice can be for bringing the body in its best shape.
Developed by the very famous martial arts instructor and seven times World Martial Arts Championship winner Billy Blanks. This workout puts the entire body at work by practicing all kinds of exercises altogether.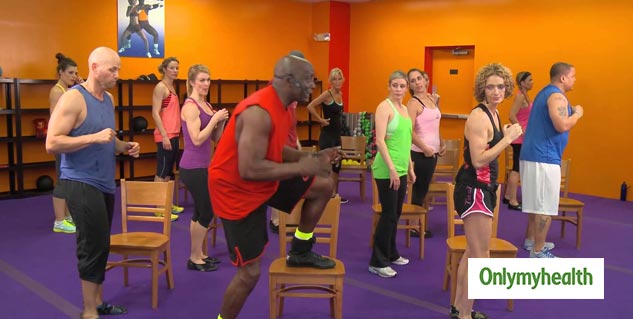 T – Totally engage yourself to whatever exercise you do.
A – Awareness of your complete body and self.
E – Excellence is the ultimate goal in everything you perform.
B – Body should be used as a force to bring total change.
O – Obedience to your wishes for accomplishment.
Benefits Of Doing TAE BO
1. Increases Muscle Strength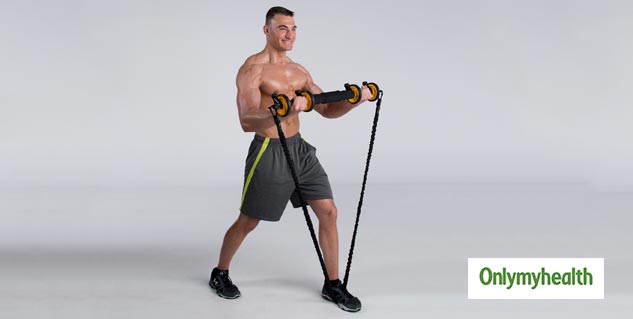 Billy Blanks designed this special workout with the intention of exercising both lower, upper and core body strength. Kicking movements activate thigh, hamstrings and glutes whereas, punching movement activates arms, chest, and shoulders. This helps in building muscular strength. As per a study, Tae Bo is highly beneficial for healthy muscle development in youth.
2. Supports Weight Loss
As it is a high-intensity workout, it helps burn excess calories from the body. Tae Bo is said to be better than aerobics when it comes to reducing calories. To lose weight with this exercise plan, you should be consistent and do it daily. However, eating a balanced diet is a must to reap the best benefits.
Also Read: Office Health: Looking fit find the easy way out
3. Cardiovascular Benefits
Tae Bo is one of the extreme workouts which involves both martial arts and dance. This provides numerous health benefits including securing cardiovascular health. It regulates blood pressure which is essential for a healthy functioning heart.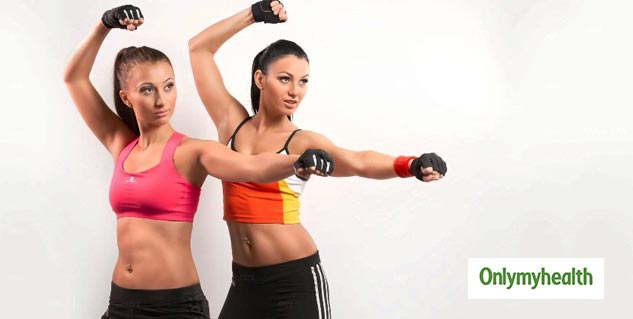 4. Increases Flexibility
As you are working on your entire body, Tae Bo would enhance your flexibility. The constant kicks, jumps and stretches would improve your bodily movements. This thus promotes muscle growth along with tightening the saggy muscles.
5. Makes You Confident
Exercising not only means exercising the body but it also exercises the brain. The set of exercises in Tae Bo promotes the release of the happy hormones 'endorphins' which would act as stress-buster. You'll feel happy and confident.
Also Read: 5 Easy Physiotherapy Exercises For Legs To Get Rid Of Foot Pain
Despite ample health benefits, there are certain things that one should know before starting off with this exercise. As this is a high-intensity workout, it might not suit anybody and everybody. It is suggested that a beginner should start under a certified Tae Bo practitioner. This would avert any risk to your health.
Also, it is not necessary that you have to follow each and every step. You can alter the workout as per your capacity. Just stay motivated and try to push your limits.
Read More on Exercise and Fitness