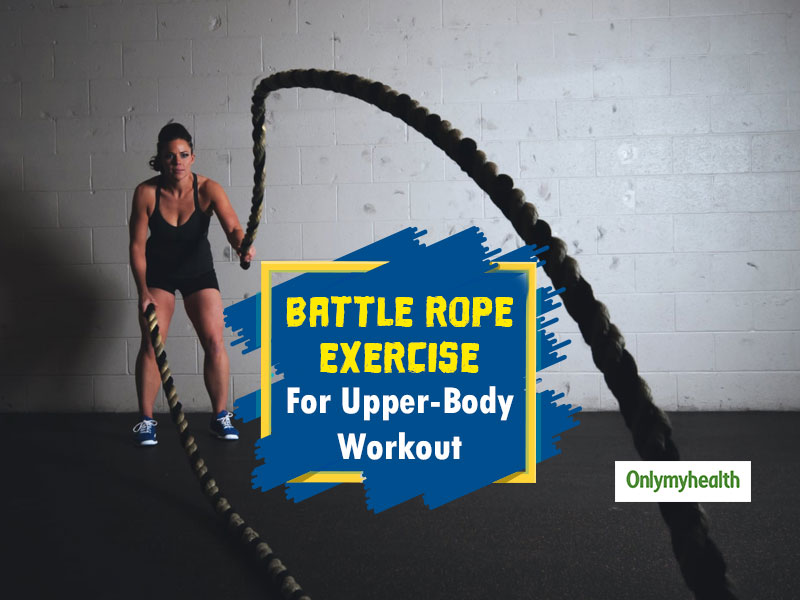 Battle rope exercise is an upper-body workout, which is fast gaining popularity among gym enthusiasts. Many celebrities in Bollywood advocate Battle Rope Exercise. Gym experts recommend this for women, specifically to reduce belly fat. Battle rope exercises are beneficial to lose the extra flab from the upper body. This exercise is excellent for those who love doing cardio. Many people have this misconception that lifting heavy weight only leads to proper body shape. However, just a rope can help you work on your entire upper body, without any lifting. This exercise requires a lot of stamina and arm strength.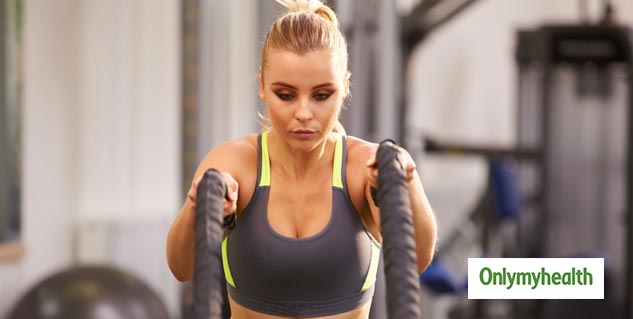 Also Read: Want To Work On Each Muscle Of Your Body? Go For This Workout
For Fat Burn And Muscle Strength
If you want to burn fat at a much faster rate, then battle rope exercise can get you the results. Gym trainers also recommend battle rope workouts to burn calories. Doing a battle rope exercise for 5 minutes means burning ten calories. Battle rope exercise makes your upper body strong by targeting on the accumulated fat in difficult areas. Also, for those looking to enhance their arm strength, battle rope exercise is a must. Further, it makes the chest tight.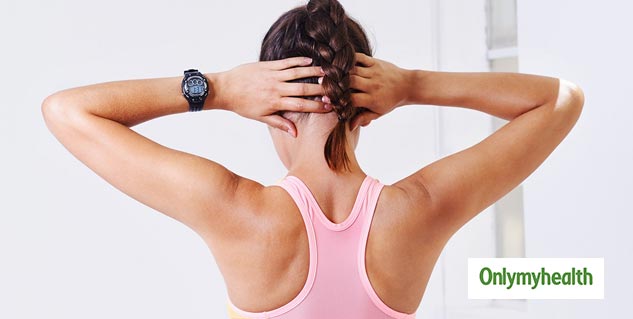 Also Read: At-Home Cardio Exercises For Beginners With Minimal Equipment
The best part, this exercise is a great belly fat cutter and needs no special training. You need an open ground, two battle ropes and gloves to avoid cuts and bruises on hands. This exercise helps in achieving overall fitness goals by working equally in the shoulders, arms, core and even legs in most cases.
Battle Rope Exercise Types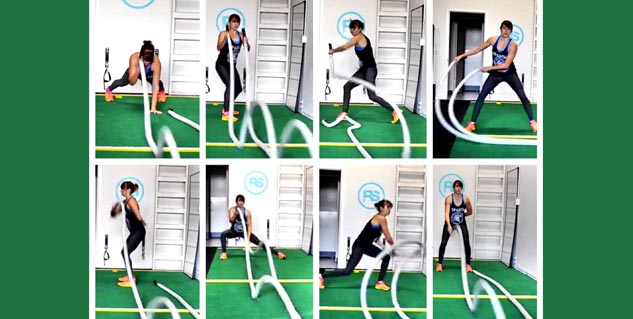 Double Waves: To perform double wave battle rope exercise, stand with your knees bent slightly. Hold the rope tightly with your hands. Start moving your hands in wave position together. This exercise strengthens the shoulder, arms and also addresses back issues. Start slowly. Do not try to do more than three reps in one go.
Jumping Jack With Ropes: Ever tried doing jumping jack with ropes? Yes, jumping jack with battle ropes is a great way to work on your upper body as well as lower body as well. To do this exercise, hold the rope with both your hands and perform a jumping jacks exercise. Do not bend your elbows and keep your hands tight. Ensure there is no jerk in the hands to avoid injury. This particular exercise strengthens your core and gloats issues.
Power Slams: To do this exercise, first of all, spread your legs, bend your knees and sit in a squat position. Now hold the rope with both your hands and try to rotate the rope in the shape of 8. Once you achieve the 8, hit the rope tightly on the ground and then repeat. Try to bounce the ropes as high as you can and hit bottom.
Shuffle Waves: By doing this exercise, you can strengthen your shoulder and arms. For shuffle waves, hold the rope with both your hands and make waves. As you create waves, move the rope from right to left and left to right.
Read more articles on Exercise And Fitness