This mother's day learn how to enhance your communication and connection and cut down on clashes in a mother-daughter relationship.
Mother's Day is fast approaching and is a great occassion to express your love for your mother. There is something sacred about mother-daughter relationships that leave women feeling empty and less whole when a mother is absent from their life.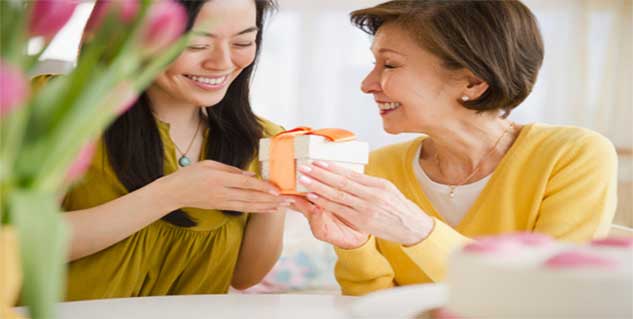 A broken mother-daughter relationships are more common than most are aware. Studies suggest that nearly 30% of women have been estranged from their mothers at some point in their life.
If your old way of thinking hasn't produced the most harmonious, loving feelings between mother and daughter that you can each summon, it is time to toss out that old belief system full of misconceptions, misunderstandings, and leftover ill feelings, and come up with a new one.
Whatever your relationship with your mother or daughter, you can always make improvements. This mother's day, enhance your communication and connection and cut down on clashes.


Have the Conversation
Lack of communication is a common challenge with moms and daughters. Don't wait for the other person to make the first move; doing so inevitably leaves relationships stuck. Think about how you feel in the relationship and what you can do to change.
Begin the conversation with identifying the positive aspects of the relationship. If there is no relationship at all at this point, you can simply begin by pointing out positive characteristics of your mother or daughter or positive events or behaviours in her past.
Own Your Mistakes
It is important during the initial dialogue that you own up to your part of the discord. Explain to your mother or daughter what mistakes you have made in the past and how you may have contributed to the negative dynamics of the relationship.




Pinpoint What Hurts You
Pinpoint specifically the action or event that caused you to withdraw from the relationship. In other words, be specific in naming exactly what behaviour or set of behaviours hurt you.
Sometimes individuals in families are vague in stating the true problem; therefore, it is difficult to avoid correcting the problem. Consequently, the unwanted behaviour is never changed.




Suspend Your Ego
The most important step: now is not the time to be concerned with winning an argument. Even more important, do not worry about being embarrassed or appearing emotionally weak. The goal is not to win an argument or to save face, but to amend a very important relationship.




Be an active listener
Active listening is "reflecting back what the other person is saying," instead of assuming you already know. When you reflect back what your mom or daughter is saying, you're telling her that she's being heard and that you understand.




Put yourself in her shoes
Empathy is the greatest treasure. Address your mom or daughter's feelings with empathy and offer a compromise. If mom really wants to hang out, instead of saying "Stop asking me, you know I'm busy," say, "I know how much you want to meet with me, and I wish I could but I can't do it this week; can we do it next week?"




Forgive
Forgiveness is an individual act, and the key for well-being. The better you can forgive, the better you can repair damage quickly. Forgive and explicitly state where you want the relationship to go next, what you expect now from you, and the mother-daughter relationship.




Move Forward
Move forward from the conflict and toward healing; plan time to spend together alone. It is best to start out with a short time period together, like at lunch, dinner, theatre performance, or a movie. Gradually, then mother and daughter can work on spending longer time together, like at overnight events or family vacations.




Image Source: Getty Images
Read More articles on Mind-Body