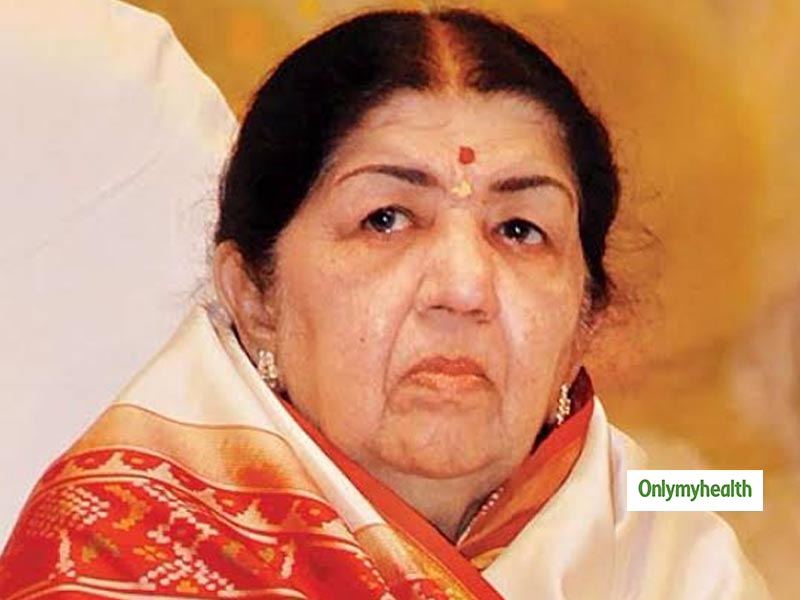 Lata Mangeshkar discharged from the hospital post her recovery. Check out the first picture post her recovery.
Lata Mangeshkar Health Update News Today: Almost a month back, (Nov 12 Tuesday), Lata Mangeshkar was rushed to the hospital, leaving all her fans worried. The nightingale of India was admitted to the Breach Candy Hospital located in Mumbai. It was reported that the senior singer was having some breathing issues, which was later diagnosed with pneumonia and left ventricular failure. Now by God's grace, Lata Ji has been finally discharged from the hospital.
We can say that the singer's well-wishers and fans prayers' for her good health have been heard (accepted). Singer Lata Mangeshkar turned 90 on 28th September 2019. The fascinating part is that this news has been confirmed through the social media account of Lata Mangeshkar. The legendary singer also communicated her gratefulness towards her supporters for their prayers and genuine affection towards her.
View this post on Instagram
Also Read: Excessive Use Of Smartphone Can Injure Your Neck and Head
Recently on social media, a picture of the senior singer had been surfaced, where Lata Ji was seen sitting on a wheelchair. In the picture, the three nurses were also seen by her side. Moreover, this is a picture of Lata Ji during her stay in the hospital.
Namaskaar, For the past 28 days, I was at Breach Candy hospital.. I was diagnosed with pneumonia. The (cont) https://t.co/nHAQuCozF9

— Lata Mangeshkar (@mangeshkarlata) December 8, 2019
Also Read: Women Who Are Victims Of Domestic Violence May Develop Long-Term Illnesses
Well, the veteran singer looks healthy and lively post her healing.
Recently, the legendary singer also appreciated the staff of the hospital in one of her social media posts. She wrote that the staff took proper care of her and named them as her 'guardian angels.' After getting the news of Lata Mangeshkar being released from the hospital, various people revealed their exhilaration on social media.
Lata didi is stable..and recovering...

We thank each one of you, for your concern, care and prayers!

— Lata Mangeshkar (@mangeshkarlata) November 14, 2019
Among many, the veteran Actor Dilip Kumar also took to social media to express his delight upon hearing that The nightingale of India is fine.
Read More on Latest Health News