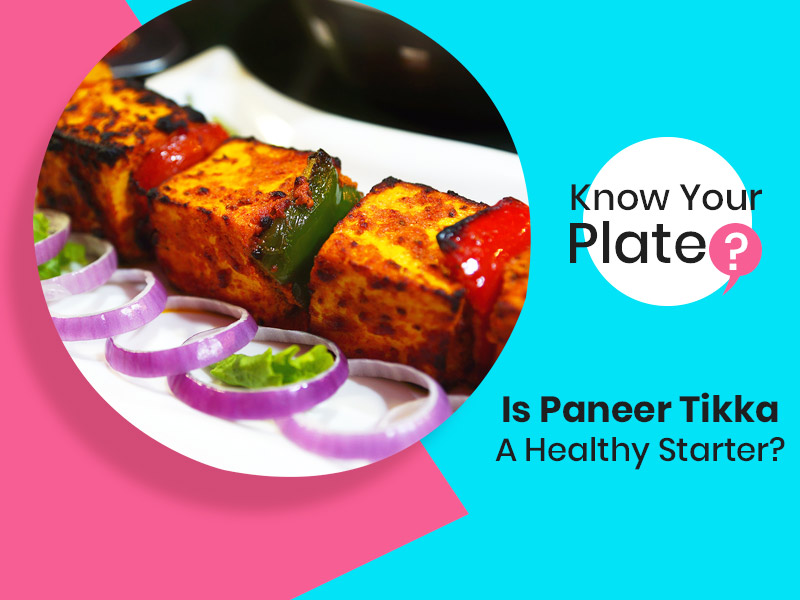 We all miss going to restaurants, don't we? It is one of things that used to keep our family together. Going out to restaurants for meals is like a family time in which they can forget about all the hassles of their life and concentrate on food and each other. Picking up starters mostly is not given a second thought and the dish is most likely to be paneer tikka. Especially if you are a vegetarian, it is one of the most essential and largely consumed starters which people love. Cottage cheese, capsicum, marinated with lots of spices and cooked in wood-fired tandoor. Even thinking of it makes our mouths watery.
Is Paneer Tikka Nutritious?
Well, we know of sure that paneer is very nutritious and healthy food. Now let us know from our expert, Nutritionist Ms. Shilpa Singh from Fatima Hospital, Lucknow, if she thinks the same about 'Paneer Tikka'. According to her paneer tikka is healthy given that it is taken in moderate quantity. It contains protein and good fats which are essential nutrients for our body. Since it is marinated it becomes little more on the heavier side.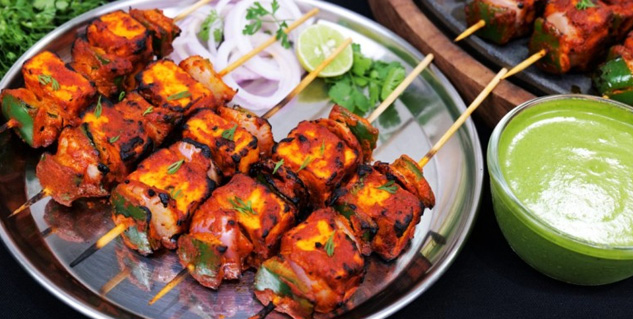 If there is someone who wants to be healthier then it comes as a boon. However it is not recommended to people who have diabetes, obese and people suffering from heart problems. Reason being that the paneer which is used in paneer tikka is generally full fat which is not good for them, also full fat curd in added to marinate. You can instead take low fat paneer if you are making it at home, that could be consumed by everyone in less quantity and is healthier too.
Ingredients for Paneer Tikka
Paneer
Curd
Besan
Capsicum
Tomato
Lemon
Cumin Seeds
Ginger
Turmeric Powder
How Many Calories Are Present in Paneer Tikka?
One serving of paneer tikka gives us 278 calories. It is almost 14% of total calories out body needs considering the daily standard requirement of 2000 calories. It contains around 31 calories by carbohydrates, 44 from protein, and remaining 198 from fat. Paneer tikka has mostly good fat which is not harmful until taken in excessive amount.
Also Read- Covid Positive Patients Should Have Whey Water; Know The Benefits And Process To Make It
Nutrients in Paneer Tikka
Protein-11.1 gram
Carbohydrates-8gram
Fiber-0.5 gram
Fat- 22gram
Cholesterol- 4mg
Vitamins A-505.1mcg
Vitamin C- 25.2 mg
Folic Acid- 4.9mcg
Calcium- 402.6 mg
Phosphorus-239mg
Potassium- 58 mg

Is Paneer Tikka Healthy?
Dish Paneer tikka is healthy for those who want to gain weight, improve bone strength and increase immunity. It contains paneer, capsicum and curd in majority which makes it nutritious. Let us now understand how each one of it benefits our health.
Paneer- It is highly nutritious and is also recommended by many dieticians and nutritionists. It has high value of protein and calcium which helps to lose weight. Paneer (low fat) is low in carbs and high in protein so it gets digested slowly and is good for diabetic patients. Since it takes time to digest it lasts long and you get less hungry often which is good to control weight.
Curd/ Low Fat Curds- Having curd also helps in digestion and it have good bacteria in it. It is beneficial for those who are suffering from diarrhoea and dysentery if taken with rice. It helps in weight loss and is good for your heart and immunity. Probiotics present in the curd helps through this and acts like a mild laxative for the cause. The only difference between low fat curd and normal ones is the presence of fat in it.
Capsicum- Capsicum is low on carbs and reduces inflammation in the body. It is also high in folic acid which means that it can help in growth of red blood cells (RBC's) It can be taken in with other diets also.
Also Read- Boost Immunity With Wheatgrass Juice, Learn Ways To Consume Wheatgrass Juice
Healthy In Paneer Tikka?
Processed Oils is one of the unhealthy factors which contribute in making paneer tikka a bit unhealthy. Even though there could be other options used olive oil and omega-6 rich oils etc, mostly what you get in restaurants is cooked in processed soyabean oil and sunflower oil etc. Therefore this is the only reason for which you should avoid paneer tikka. It is suggested to make paneer tikka at home which is more healthier and safe option.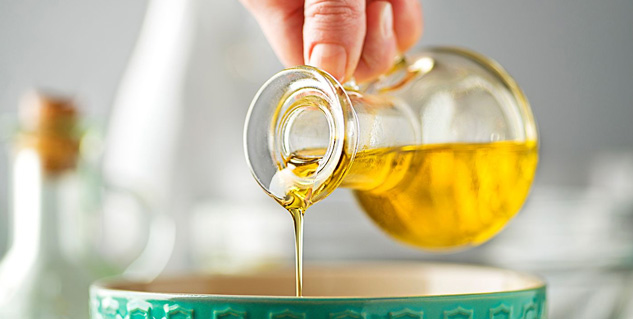 How To Burn Calories That Come From Paneer Tikka?
Having said that Paneer tikka is not an unhealthy option to have, but it is always better to negotiate for the excessive calories to maintain your health. You can burn 278 calories from paneer tikka by these exercises.
Walking for 1hr 23 minutes at 6kmph
Running for 28 minutes at 11kmph
Cycling for 37 minutes at 30kmph
Swimming for 48 minutes at approximately 2kmph
Conclusion
Paneer Tikka is one of the fondest starters in north India. Especially talking of vegetarians it is a delight. The good part about it is apart from being tasty it is also healthy. It contains healthy nutrients which can boost our health and immunity with just a few exceptions. It is also good for people suffering from diarrhoea and inflammation. Low fat paneer tikka can also be given to diabetic patients. It contains 278 calories in one full serving; ingredients can also vary depending on the taste and choice of people. For better results you can make paneer tikka in home with healthier choice of oil and low fat cottage cheese.
Read More Articles on Healthy Diet