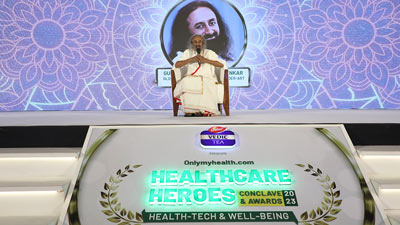 The third edition of Healthcare Heroes Conclave and Awards 2023, celebrating health-tech and well-being by Jagran New Media, took place on March 5, 2022, at The Lalit, New Delhi. The founder of The Art of Living and spiritual leader Gurudev Sri Sri Ravi Shankar graced the occasion. Shankar was the guest of honour at the event and blessed the audience with wise words of wisdom.
He is a global humanitarian who has transformed the lives of people worldwide. At the event, he talked about various ways to improve health and the necessary measures that must be taken. Here are some key takeaways from his speech at the event.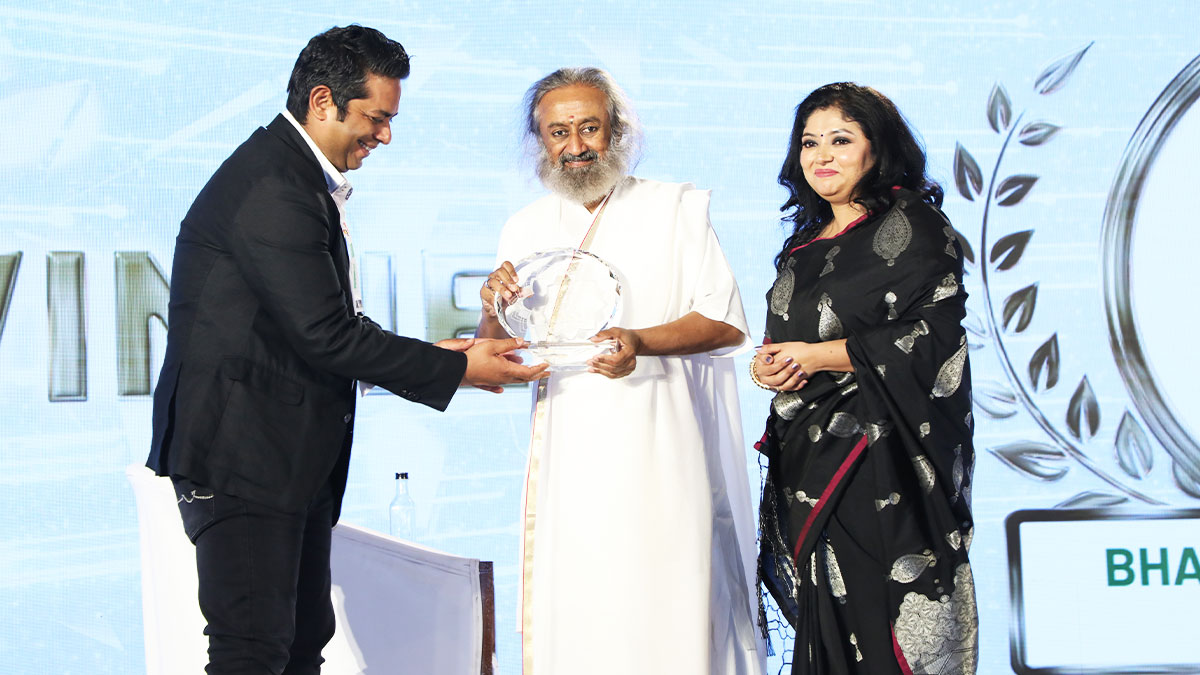 Commit To Stay Healthy
In his address, he stated the importance of positivity, sensitivity, spirituality, and mental health. He explained how conflict, curiosity, and confusion could make your life hard, which otherwise is not that difficult. He added that these factors are interconnected, so committing yourself to a healthy lifestyle is essential.
He also mentioned instances where he talked about how one person's health can affect the entire family. Thus, caring for each other and building a healthy society is essential. The biggest obstacle that arises is stress. He explained that the inability to care for oneself and others is due to the constant pressure in our lives. A person under stress has reduced sensitivity and cannot take care of others.
Also Read: Healthcare Heroes Awards 2023: Key Takeaways From Powerful Voices Of The Event
Importance Of Sensitivity & Sensibility
Shankar highlighted the importance of sensitivity and sensibility in a civilised society. He stated that it could be achieved when you are free from stress. He further added that it is the birthright of every individual to have a violence-free society, disease-free body, confusion-free mind, inhibition-free intellect-trauma-free memory, and sorrow of resole.
He also thanked the heroes of healthcare and spoke about doctors' mental health. He stressed the importance of mental health and mentioned that 400 doctors died by suicide in 2022. Doctors, who are the saviours of our lives, are being forced to end their lives. Therefore, taking care of mental health is equally important as it is for physical well-being. He emphasised in his speech that weak bodies cannot support weak minds, but strong minds can inhabit weak bodies.
Also Read: Healthcare Heroes 2023: The Key Highlights Of The Event
Don't Forget To Smile
At the event, Gurudev Ravi Shankar spoke about positivity and its importance. He said that a healthy person is one who smiles, and positivity helps you achieve that. He added that positivity could improve your health, and wellness means bringing the mind on a positive path.
He concluded by saying you can reduce stress levels when your mind and emotions are positive. You can live a healthy life and even take care of others.