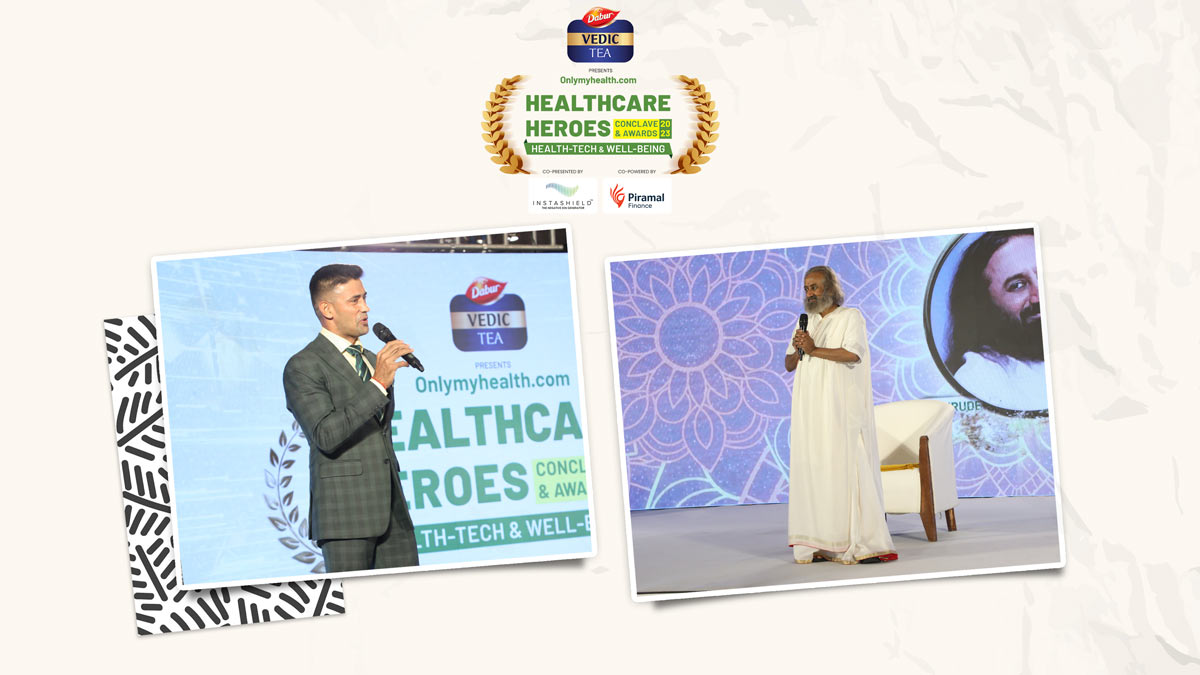 Jagran New Media and Onlymyhealth.com organised the third edition of the Healthcare Heroes Conclave and Awards 2023 on March 05, 2023, at The Lalit, New Delhi. The event celebrated health-tech and well-being, and awarded people and brands for their outstanding contributions to society's health and well-being. The categories included mental health, fit India icon, fit moms, holistic wellness, and outstanding contribution, among others. The winners were selected with the help of an esteemed jury. The event is sponsored by Dabur Vedic, co-presented by Instashield, and co-powered by Piramal Finance. It was supported by the health industry, government bodies, scientists, policymakers, and celebrity influencers.
The Art of Living Foundation's founder and world-renowned spiritual leader Gurudev Sri Sri Ravi Shankar, attended the honours ceremony. The event was made even more special with the presence of Sangram Singh, Indian Wrestler, Actor, Motivational Speaker, Philanthropist, Health Guru and Honorary Doctorate, who attended as a special guest.
Highlights Of The Event
Dr Randeep Guleria's Message
The event witnessed an important virtual message by Dr Randeep Guleria, Chairman, Institute of Internal Medicine, Respiratory and Sleep Medicine, Medanta Hospital. Dr Guleria applauded the initiative taken by Jagran New Media and Onlymyhealth. He said that India is now set to really take off as far as health and healthcare are concerned.
Also Read: Healthcare Heroes 2023: Meet The Celebrated Jury Panel Of The Awards
Highlights Of The Guests' Address
Our guest of honour, Gurudev Sri Sri Ravi Shankar, addressed the crowd and discussed ways to improve health. He also made people aware of positivity, sensitivity, spirituality, stress and mental health. He added that life itself is not that difficult. But conflict, curiosity and confusion make our life hard. These three factors are all interconnected, so it is essential to commit yourself. If you commit yourself to follow a healthy lifestyle, it can really pay off in good health.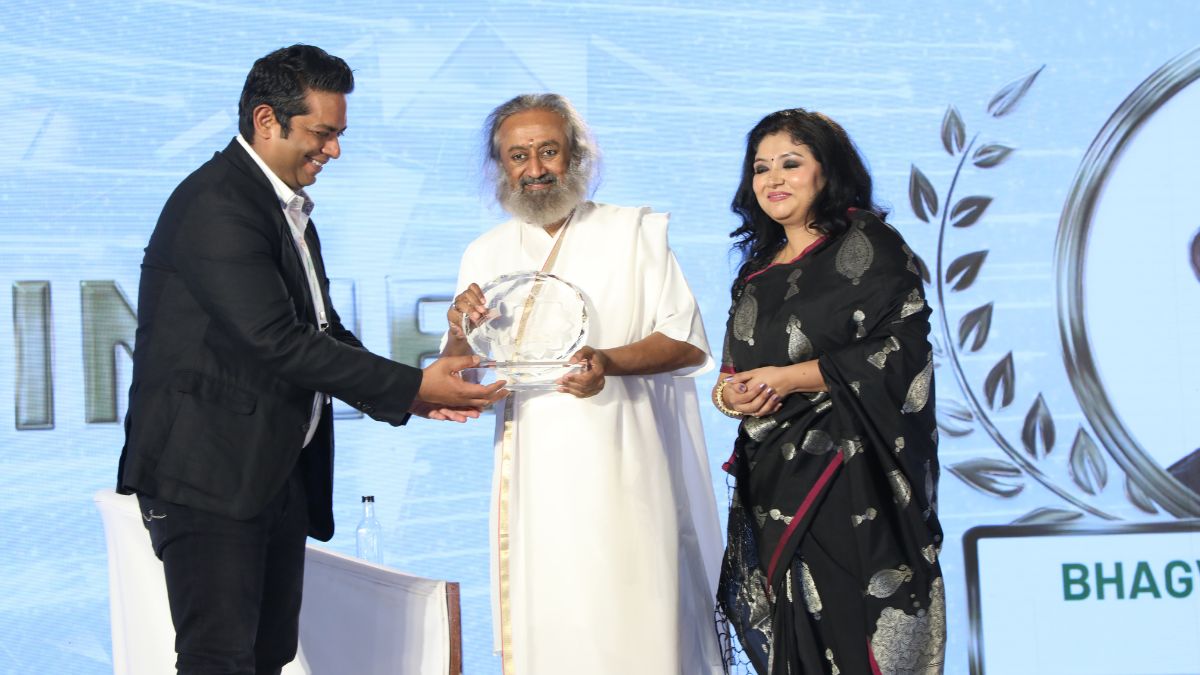 In his address, he praised the Healthcare Heroes Awards organised by Jagran New Media and said, "When I heard that Jagran is making people aware about health, there must be Jagran in every household. This is because Jagran has grown many people's lives through inspirational stories. I am happy that Jagran is doing the work of spreading health awareness. I have also congratulated Bharat Gupta, CEO of Jagran New Media, for his work."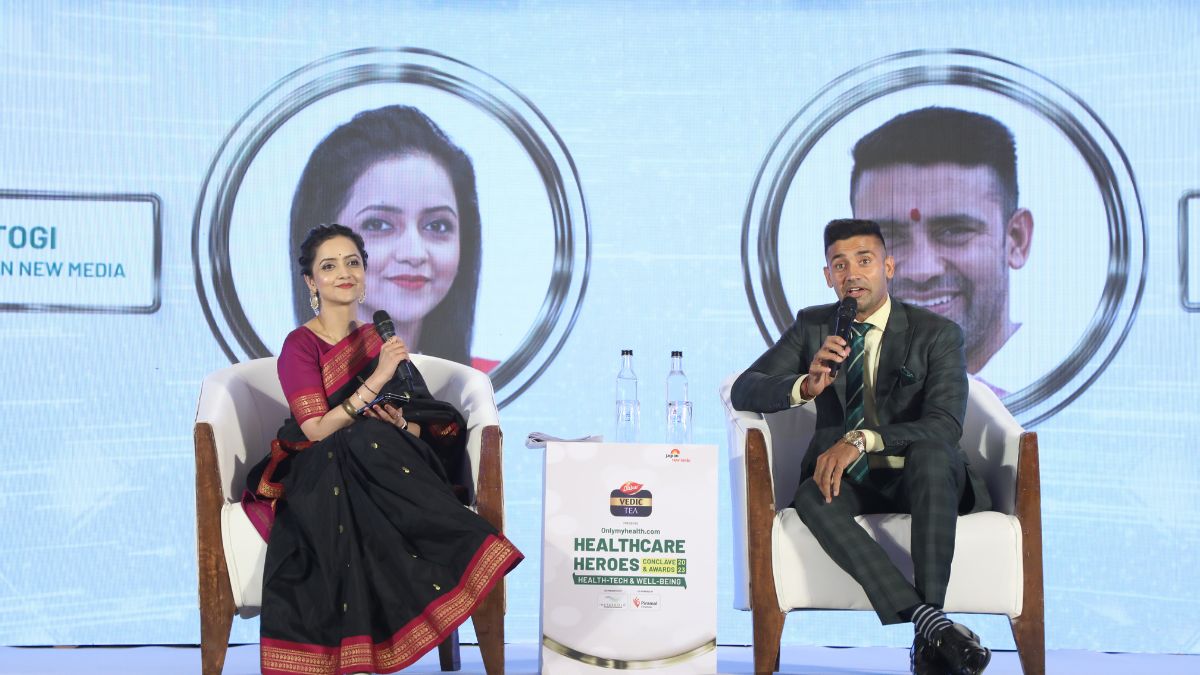 On this occasion of the Healthcare Heroes Awards, our special guest Mr Sangram Singh addressed people and narrated his life journey from a survivor of rheumatoid arthritis to representing India in wrestling at an international level. Talking about fitness, he said everyone has a different scale for fitness. According to him, fitness is when you can do your daily task easily and sleep properly. He emphasised practising yoga or sadhana in daily life to stay fit and healthy.
Key Panel Discussions
Seven important panel discussions focused on mental health, technology for healthcare, alternative medicine, exercise, nutrition and health, digital healthcare adoption, combating the challenges in the universe of diagnostics, and building strategies for accessible healthcare services.
Winners Of The Healthcare Heroes 2023
This year's Healthcare Heroes Awards were given in nine categories, and the winner in each category is as follows.
Category 1: Mental Health
Sumitra Gagrai, a member of Ekjut, is fighting taboos around mental illness in rural India.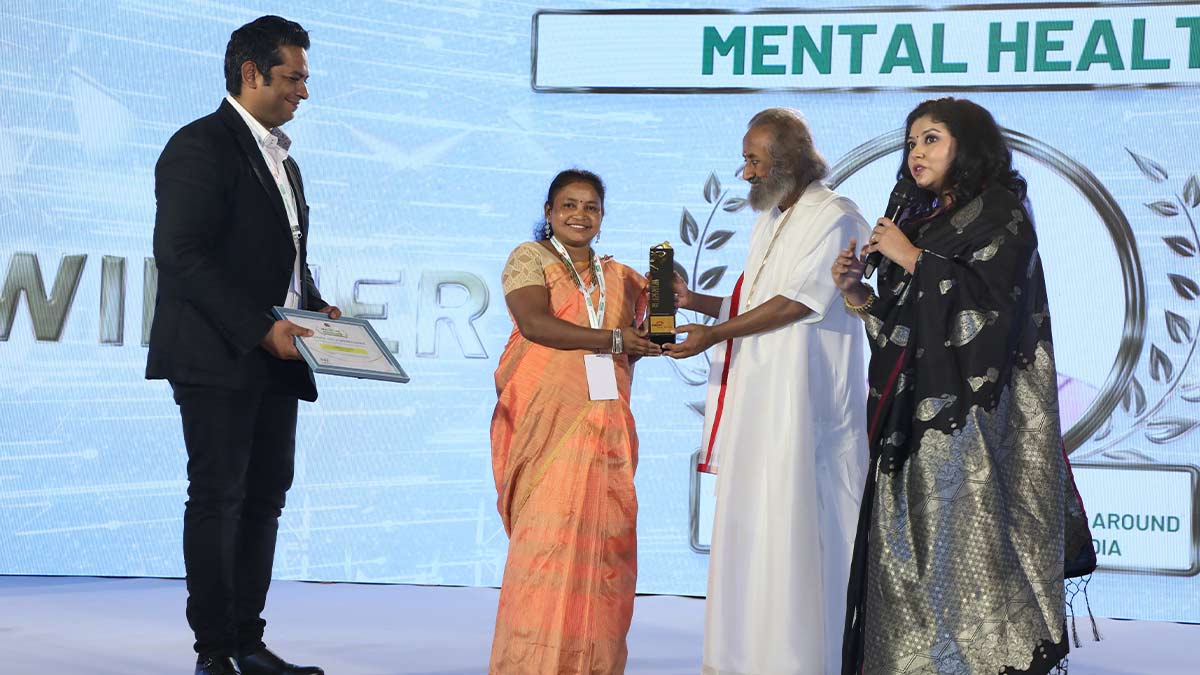 Category 2: Holistic Wellness
Dr Anju Sharma won in the category for her contribution to healing people through aroma healing therapy, sound healing therapy, and emotional and mental health healing.
Category 3: Nurture With Nutrition
Roshni Sanghvi, an online fitness coach and plant-based sports nutritionist, won in this category. She is the first Asian to compete exclusively on plants on a national bodybuilding platform.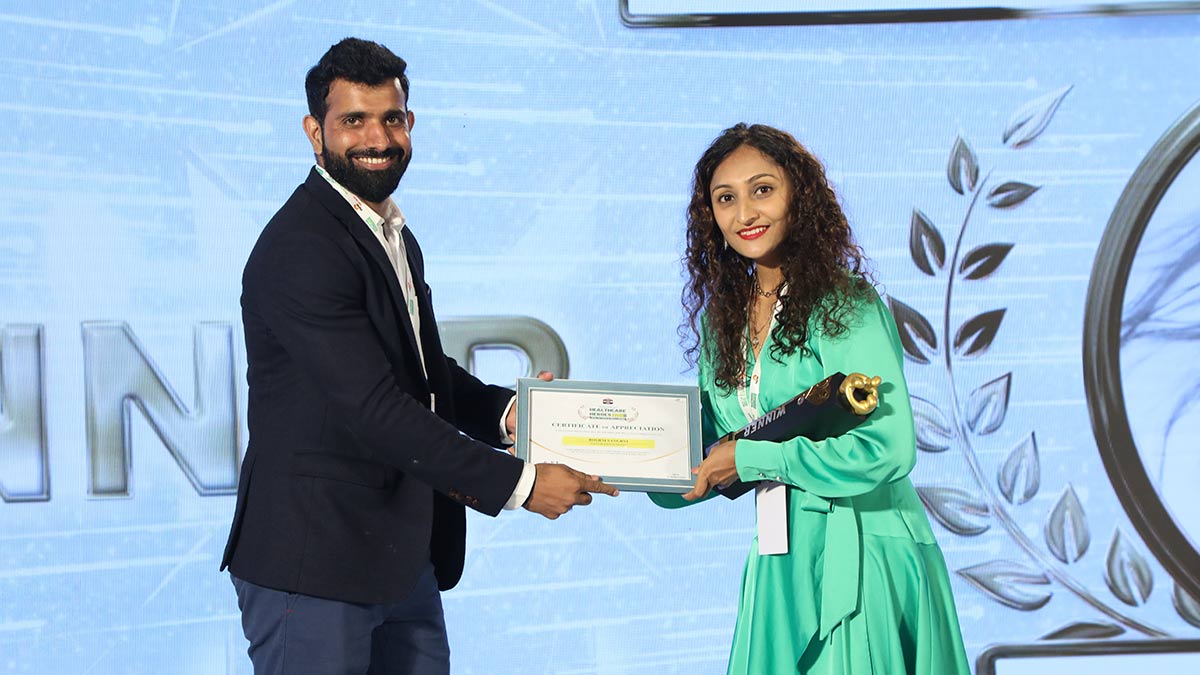 Category 4: Fit India Icons
Varun Singh Bhati, para-athlete high jumper and Arjuna Awardee, won the award for fit India icons. Additionally, Bhagwani Devi Dagar won outstanding achievement in the fit India icon category. She competed for India at the age of 94, winning three medals, including a gold, and setting a national record by finishing the 100-meter sprint in 24.74 seconds.
Category 5: Out-of-the-box Fitness
Guruji Dr Vikram Kapur, Krav Maga Expert, won in the out-of-the-box fitness category. He created the International Ultimate Krav Maga Federation and developed the ShtruNashak or Krav Maga-based self-defence method.
Category 6: Body Positivity
Diksha Sanghi was awarded for breaking the beauty stereotypes and advocating for plus-size fitness and body positivity.
Category 7: Innovation In Health-Tech
Khushi Baby won an award in this category, which is an application that functions as a necklace with a computer chip, holding up to two years' worth of immunisation data for young children.
Category 8: Fit Moms
Aliya Farooq was the title of the fit moms in this year's Healthcare Heroes awards. Due to her will and perseverance, she was able to become Kashmir's first certified woman fitness trainer.
Category 9: Sexual Wellness
That Sassy Thing by Sachee Malhotra won in this category. The platform provides all-natural feminine hygiene and sexual wellness products.
Editor's Choice And Other Awardees
Other than this, several individuals were felicitated with the Editor's Choice award for contributing to their respective fields.
Excellence in prevention and cancer care: GS Naveen Kumar
Outstanding leader of the year: CS Jadhav, CEO of Instashield
Outstanding IVF leader of the year: Dr Manika Khanna
Editor's choice outstanding contribution in mental health sector: Dr Bharat Vatwani
Editor's choice outstanding contribution in nutrition: Natasha Diddee
Editor's choice outstanding contribution in promoting fitness: Chandgiram Akhara
Editor's choice outstanding contribution in self love movement: Tanvi Geetha Ravishankar
Editor's choice outstanding contribution in healthcare for children: Dr Sayed Mujahid, Pediatrician
Editor's choice outstanding contribution in promoting fitness: Gunjan Taneja, social media influencer
Editor's choice outstanding contribution in sports medication: Dr Manan Vohra, Orthopaedic Surgeon and Sports Medicine Doctor
Editor's choice holistic wellness: Dr Soumya A Prabhat Jati
Editor's choice outstanding contribution in face yoga: Mansi Gulati
Editor's choice promoting a fit lifestyle: Kumar Kishlay Rai
Jagran New Media and Onlymyhealth give a big shoutout to all the winners, participants, jurors and panellists.
Image Credits: Jagran New Media & Onlymyhealth Exclusive