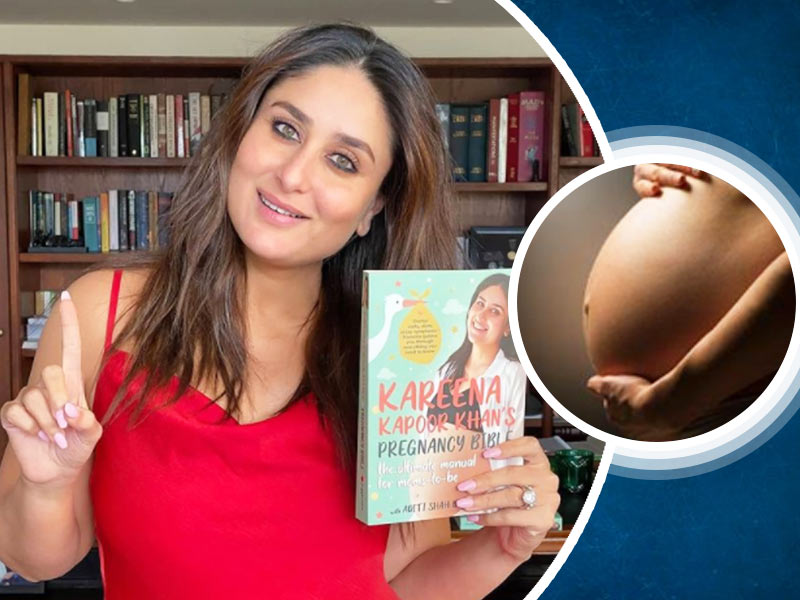 Kareena Kapoor Khan's "third baby" is out now. The Bollywood actor is a mother to her four-year-old son Taimur and five-month-old Jeh. And she has given an account of both of her pregnancies in her book 'Kareena Kapoor Khan's Pregnancy Bible' that hit the shelves on Monday, i.e. August 9. Her book, which she considers as her "third baby", was launched in an Instagram live by filmmaker Karan Johar. During her conversation with Johar, Kareena shared details from her two pregnancies, from postpartum depression to how she felt when she opted for C-section during the birth of her first child and also gave tips to women, as well as men.
On work through the end of her pregnancy
On being asked what made her work through her second trimester during her second pregnancy, Kareena was shooting for Amir Khan's Laal Singh Chaddha, the actor said that it was she who wanted to go out there and work and also a lot of support from her husband.
"Wives and expecting mothers should make sure that their husbands give them ample love and comfort," Kareena said.
The one thing that both stressed upon was that when you're pregnant, you're not ill and you shouldn't be treated that way.
On body insecurities
Talking about how she felt when she stood in front of a mirror and saw her body change, the actor said she had her moments when she felt insecure. "Especially with my second pregnancy, when I came back from the hospital and I looked at myself in the mirror. I thought if I'm ever going to be OK," Kareena said, adding that it's not vanity and just the feeling of wanting to feel fit.
View this post on Instagram
Terming her second pregnancy as a lot different from the first, Kareena said she had fears regarding breastfeeding as she wasn't having enough, there was a lot of mental distress, she felt her body had stretched too much and that her feet alone felt like 100 kilos. "There were times when I sat on the pot and thought that I won't be able to do this," the actor said.
But things get better, with family's support and "when you look at your son or daughter and have that moment of your child in you, it just changes everything," she added.
Once the child is born, friends and family are excited about him/her, but they shouldn't forget the mother as she is the one who needs the most care and support, Kareena said.
Also Read: Saifeena Name Their Second Born As Jeh, Know What The Name Signifies
On nutrition and diet
Giving a fitness tip to expecting mothers, Kareena said that for those who are working while being pregnant, the idea is to just be active. Just a 30-minute walk can change your mood and it's not about weight, it's about being fit and healthy, she added.
View this post on Instagram
On pregnancy blues
Pregnancy blues are there for over a year, she said, adding that her way to deal with them is to think of happier times. And several mothers often feel guilty of going out to work and missing moments with their child, to this the actor said that the key is to always remember that "if you are not happy, the baby will not be happy."
On breastfeeding
Although it's recommended that you should breastfeed for about six months, there are women who are unable to do it for several reasons. To this the actor said to "do the best you can" and every woman's circumstance is different and it doesn't make you love your child less.
Also Read: Here's How To Prepare Your First-Born For A Sibling
On mental health
Speaking about postpartum depression, Kareena said she still sometimes feels it. The key is to stay positive and surround yourself with such people, she added.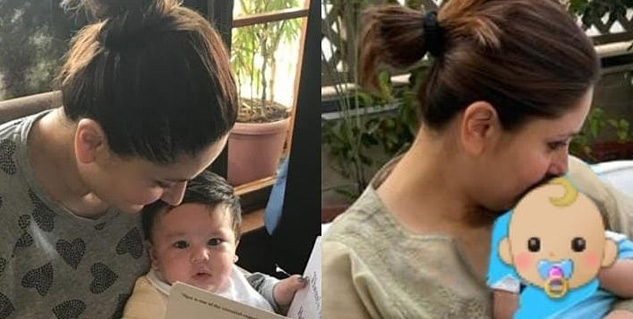 On C-section
On being asked about C-section, given that she herself had two caesareans and was not happy the first time she was recommended that, as she described in her book, Kareena said that it comes down to the societal pressure and the taboo associated with it.
No woman would want to be "cut through 35 layers to do it" but there are circumstances, so there shouldn't be guilt, she said.
Sex life during pregnancy
"When you are pregnant what most people don't realise is that your mood, emotions and feelings and what you feel about yourself," Kareena said, adding that some days she felt amazing and sexy and that there were days of mental exhaustion.
View this post on Instagram
Expanding on it, the actor said that it's very important to have a supportive partner and that men shouldn't put pressure on their wives look beautiful when they are pregnant and make them feel any less as compared to when they were not or that the normal sex life should be super-active.
"It should be according to the way the woman feels and if your husband cannot understand that, how can he be the father of your child," Kareena said.
Career after pregnancy
Speaking about the general notion in the entertainment industry that an actor's profession takes a hit after she becomes a mother, Kareena said that people would tell her that when she got married a decade ago. But cinema is changing today and some of the leading actresses and married
'Kareena Kapoor Khan's Pregnancy Bible' is the actor's fourth book after 'Don't Lose Your Mind, Lose Your Weight' and 'Women and The Weight Loss Tamasha', which she co-wrote with celebrity nutritionist Rituja Diwekar and her memoir 'The Style Diary of a Bollywood Diva', which released in 2013.
Read more articles on Latest Health News