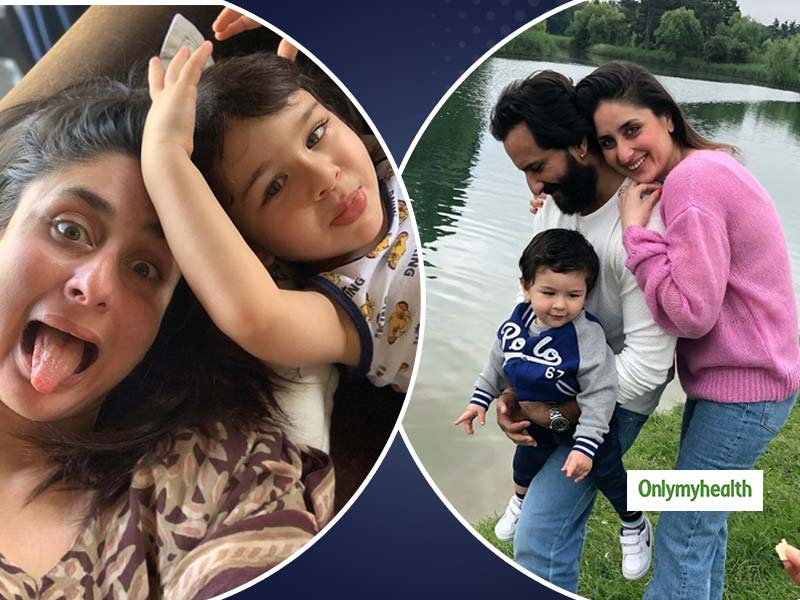 Kareena Kapoor Khan and Saif Ali Khan's good news: The power-couple 'Saifeena' is all set to become parents again! The Bollywood actors have officially announced and confirmed this news today. A new child brings challenges and joys to a family. You are excited, but you may also be worried about how your older kids will respond to the young one. All kinds of issues come up: How should we tell our older kids that they are going to have a chotu sister or brother? Will they be jealous of the newborn? Kids of various age groups will respond differently to a new child. Knowing what to anticipate from every age group will make it easier to handle the changes in your family.
Preschoolers - Ages Two To Four Years
At this time, your baby is yet very connected to you and does not yet know how to share you with others. Your child also may feel threatened by the idea of a new family member or maybe susceptible to change. Here are some ideas that may help relieve your preschooler into being a big sister or big brother.
Also Read: Effective Natural Treatments For Heat Rash In Kids
Wait a while before telling about the baby. Explain it to your baby when you start buying baby clothes or nursery furniture, or if he/she starts questioning about mother's growing "belly." Picture books and sibling classes for preschoolers can also be beneficial (ask your hospital if they offer). Try to tell your baby before he/she hears about the new child from someone else.
Be realistic. Demonstrate that the child will be adorable and cuddly but will also scream and take a lot of your attention and time. Also, make sure that your older kid knows that it may be a while before he/she can play with the new child. Encourage your child that you will love him/her just as much after the kid is born (as you do now).
Include your preschooler in planning for the child. This will make him/her less jealous. Let him/her shop with you for child objects. Show them their newborn photos. If you are going to consume some of the old child's clothes, let them play a bit before you get them available for the new kid. Buy your baby (girl or boy) a toy/doll so he/she can take care of "the" child.
View this post on Instagram
Time essential changes in your child's habit. If you can, switch from a crib to a bed or finish toilet training before the child arrives. If that's not possible, put them off until after the child is settled in at the house. Otherwise, your baby may feel overwhelmed by attempting to discover new things on top of all the differences caused by the new kid.
Expect your baby to regress a bit. For instance, your child might want to take a bottle, or your toilet-trained baby might abruptly start having "accidents." This is the new normal! And your older kid in a way is making sure that he/she still has your attention and love. Instead of telling them to act their age, let him have the care they need. Compliment him/her when they work more grown-up.
Read More Articles in Tips for Parents