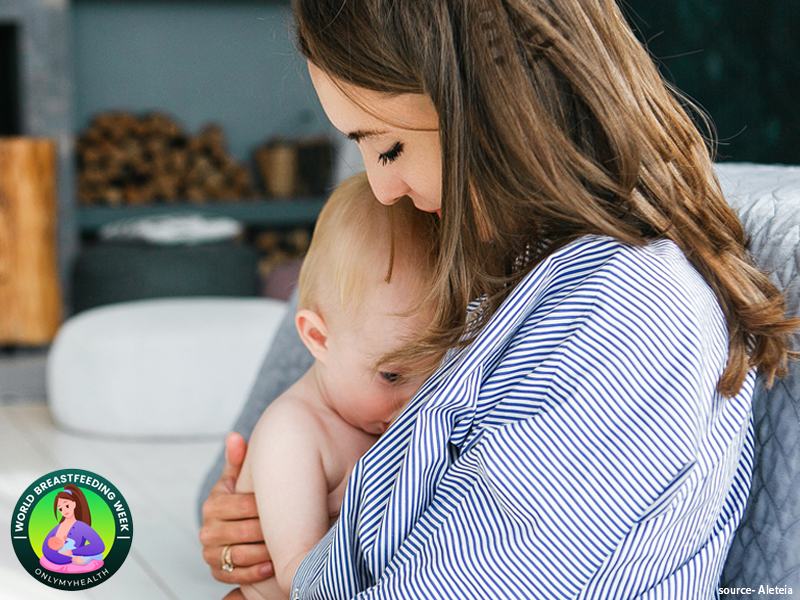 "Breastfeeding may not seem the right choice for every parent but it's the best choice for every baby". It is very natural and extremely important process through which both the mom and the child goes, it not only fills the baby's tummy but it's also the first bond sharing moment and memory for the mother after the baby is born. Every year breastfeeding week is commemorated as a symbolism of love and bond between the baby and the mom through social media by creating awareness about breastfeeding. But do you think that is enough? Today's girls are the mothers of the future. They should feel confident about the skin and their choice weather to cover or not, they should be proud of their bodies and mind and what they can do, that's why they are called the 'supermoms'. There is a dire need to remove stigma around breastfeeding in the Indian society.
Breastfeeding For Indian Women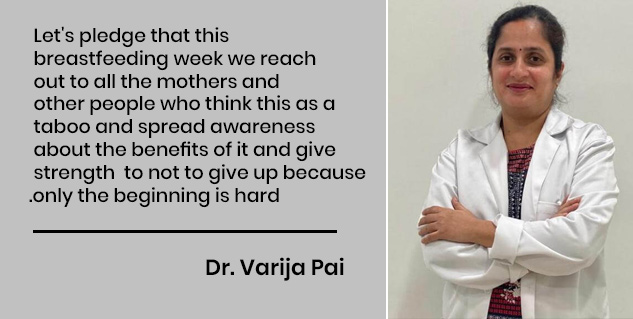 Dr. Varija Pai, Lactation Consultant , Women's health and Paediatric Physiotherapist, Motherhood Hospital, Banashankari, Bangalore shares, in a developing country like India there are lots of drawbacks that comes along with breastfeeding- myth, ancestral saying and lack of knowledge and awareness about the right ways of it, be it literate or illiterate. Even in this 21st century we follow many sayings which runs between the families. "Breastfed babies won't be strong enough or have immunity, breast milk is not good for health, discard the first milk" etc. without even actually knowing the reason behind it then why can't we follow the things with scientific thoughts.
Also Read: Varsha's Story and Why She Believes That Breastfeeding Isn't The Last Option
Breastfeeding in a Public Place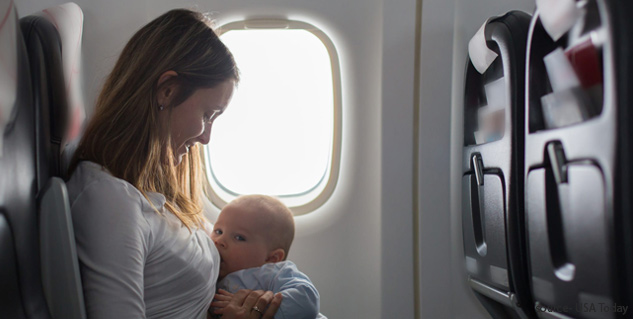 After all these years breast and breastfeeding in a public place is a taboo and breast is only seen as a sexualized object. But most of us do not realize what the mother might be going through and the importance of all that struggle. There are many mothers who restrict themselves behind the doors just because of this taboo. This is the only scenario which we know a feeding mother might be going through but there are others which we are even not aware of, the mother having the fear of losing her job or being mocked at it can also cause a mental trauma because there is already enough that she is going through , ups and downs of feeding the child, coping up with her life as its the rebirth of a women to a mother with all the responsibility through trial and error she is learning because "a mother is not born perfect but made perfect".
Why Breastfeeding Is Extremely Important?
During this week it's not only about mothers but the other caregivers who are with her who also lack in knowledge and awareness about breastfeeding and its benefits for both mom and child because it's not just about the milk but the thirst & the hunger, which is satisfied, the love & affection which is build and the immunity & development of the child which is in it. Not only this but it helps mum to recover faster and prevent other condition like diabetes, cancers and promote better sleep and improve emotional health.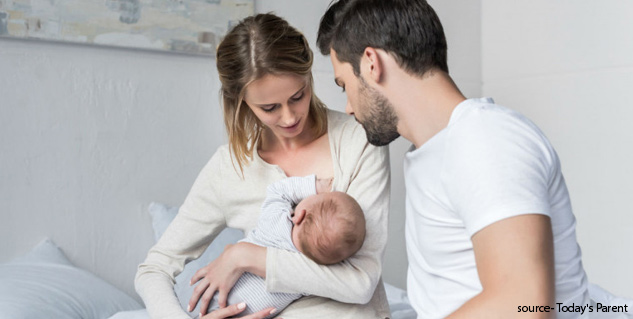 Also Read: Breastfeeding Helps In Improving Mental Well-Being Post Delivery
Let's pledge that this breastfeeding week we reach out to all the mothers and other people who think this as a taboo and spread awareness about the benefits of it and give strength to not to give up because only the beginning is hard as "breastfeeding is not just feminist but a parental issue; a child feeding and human rights issue". Not just milk but the nectar of life which is given to her child because babies are born to breastfed and its nature's finest and 24/7 available gifts. Let's join to create a breast friendly world with flexible workplace, more breastfeeding rooms, and affordable childcare to accommodate all kinds of mothers and let's normalize breastfeeding.
Read More Articles in Women's Health