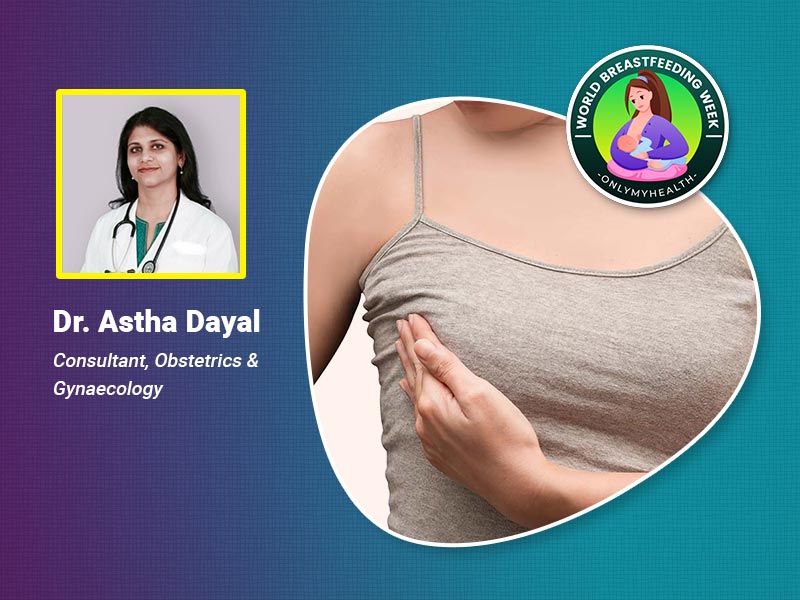 Breast engorgement is the development of lumpy, heavy and painful breasts, which us caused due to too much breast milk accumulation in the milk ducts. Engorged breasts can become extremely painful for some women. The swelling can even reach till your armpit, and the veins on the surface of your breasts can become very much visible due to the heaviness. If a woman is not breastfeeding, she might still face the problem of breast engorgement. This can happen in the initial days post delivery. Your body won't stop the milk supply, but if you do not breastfeed, the milk production will eventually stop.
In breast engorgement, the nipple can get stretched and flattened due to the pressure of milk under the areola. World Breastfeeding week is celebrated every year from 1st to 7th August worldwide. In 2021, the theme for breastfeeding week is 'Protect Breastfeeding: A Shared Responsibility.' So, on the special occasion of World Breastfeeding Week 2021, Onlymyhealth editorial team spoke to Dr. Astha Dayal, Consultant, Obstetrics & Gynaecology, Meddo Dr. Astha Dayal Health Center, about the symptoms, causes, treatment and prevention of breast engorgement.
Breast engorgement symptoms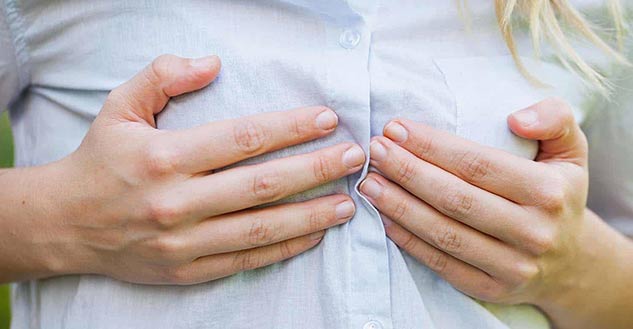 The signs of breast engorgement vary from person to person. The swelling may develop only in one of the breasts or it can occur in both the breasts as well. The swelling can also reach upto the armpit. If a woman is suffering from breast engorgement, the breast might get affected through these ways:
Heavy
Lumpy
Swollen
Hard
Warm
Breast engorgement causes
Breast engorgement is caused by too much blood flow in your breasts in the first few days after the baby is born. The increased blood flow helps your breasts in good milk supply but it can also lead to pain and discomfort. In some women, milk production might not start immediately after the delivery. Breast engorgement might also occur in the first or second week delivery. It can also develop at any point after you start breastfeeding. According to Dr. Astha, the main causes of breast engorgement are:
Long feeding breaks
Difficulty in latching
More milk accumulation than baby's hunger
Overconsumption of galactagogues
Breast engorgement treatment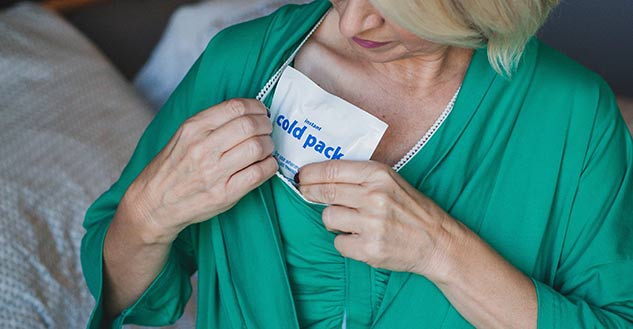 The course of treatment for breast engorgement depends on the woman, if she is breastfeeding or not. Painful breastfeeding disappears in a day if you are not a breastfeeding mother. It is best to consult a doctor for medical treatment but there are certain at home solutions for the same as well. As per Dr. Astha, here are some treatment options for breast engorgement:
Warm or cold compression
Breastfeeding frequently
Massage your breasts
Positioning for proper lactation
Nipple stimulation
Chilled cabbage leaves on breasts
Breast engorgement prevention
The best way to prevent breast engorgement and avoid it altogether is by getting your baby latched and feeding whenever he is hungry right from birth and by continuing to breastfeed till possible. If breast engorgement occurs during a difficult time, like while recovery from a surgery, weaning, travelling, then you can talk to your doctor regarding the same. Breastfeeding frequently can nit only treat breast engorgement but is also one of the best ways to prevent it.
These were the symptoms, causes, treatment and prevention of breast engorgement by Dr. Astha Dayal. If you experience any of the above listed symptoms, then it is suggested to consult your doctor immediately. You can also try certain effective home remedies to treat this condition, but if it doesn't resolve in 3-4 days, then talk to an expert. Do not ignore breast engorgement as it can lead to a worse infection as well.
Read more articles on Women's health
Image credits:
Milkbaby.com
Parentingfirstcry
Theempoweredmama.com
Thebrobe