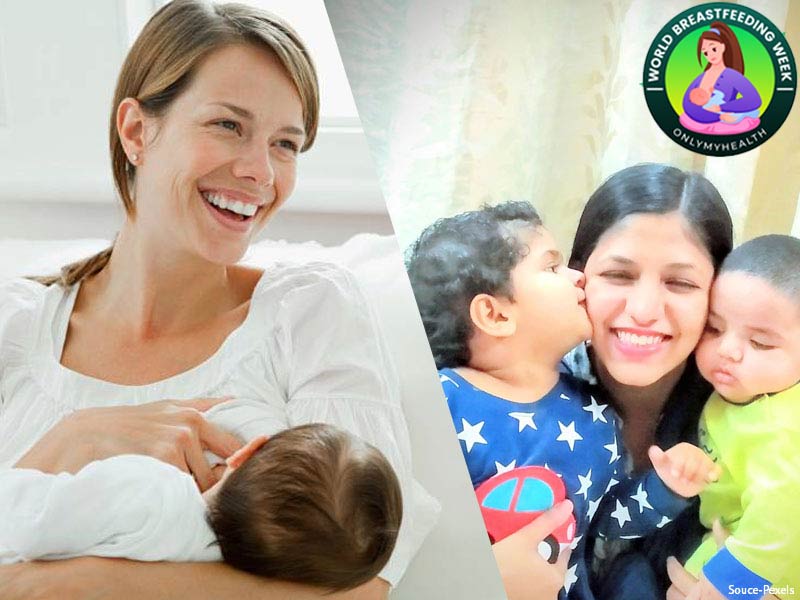 We at OnlyMyHealth are celebrating World Breastfeeding Week from 1st to 7th August and are trying to bring you stories of mothers who have gone through this breastfeeding phase. Today, we have Ms. Fathima Fawaz.
A mom of two children, she has been constantly helping and spreading awareness among people about such issues. She delightfully shared her experience with us, so that mothers-to-be and women who are currently unaware of breastfeeding, can be more aware and talk about issues regarding breastfeeding more openly.
Breastfeeding Journey of Fathima Fawaz: True Story
Fathima Fawaz is a 28-year-old, mother of two children, Usman and Mafaz, who currently resides in Bangalore. Usman is a year old and Mafaz is 2 now and she takes care of them in the utmost responsible and cheerful way. She has been sharing photos and daily activities on her Instagram page, along with the daily challenges that motherhood brings. She regards these as sweet memories and experiences that are going to remain with her forever.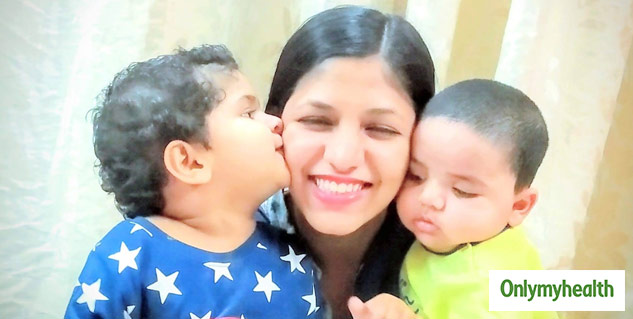 Recalling her breastfeeding experience after the birth of Mafaz, her first-born, Fathima said she was anxious, excited and overwhelmed by his birth. "As a new mother I was no different. I was excited to breastfeed my child," she said.
"Hours after my c-section, the nurse explaining the procedure of latching, was the first experience of breastfeeding. And I realized it's not going to be easy, but it is what my child needs and it is the best nourishment I can provide," she added.
Also Read- Subareolar Breast Abscess: Symptoms, Causes and Treatment Methods
Health Conditions During Breastfeeding
Two days after birth, her baby was shifted to NICU, which meant she had to pump out milk every two hours and got to see her child rarely. Not having her child only made it worse with those sore, cracked, bleeding nipples and engorged breasts. Everything was just getting more challenging and difficult for her as she moved ahead in her breastfeeding journey.
Diagnosed with Breast Engorgement
Breastfeeding is not easy, especially for new mothers. It is difficult, painful, exhausting, more so in the first few days, but things eventually do get better. But in her case, it just got worse, because of the frequent breast engorgement that happened to her.
In this condition, the mother's body produces more milk because the body is trying to cope up with the condition and figuring out how to regulate milk production in the breasts. In breast engorgement, your breasts feel very tight, firm and that becomes very uncomfortable and painful at the time. This condition also leads to fever.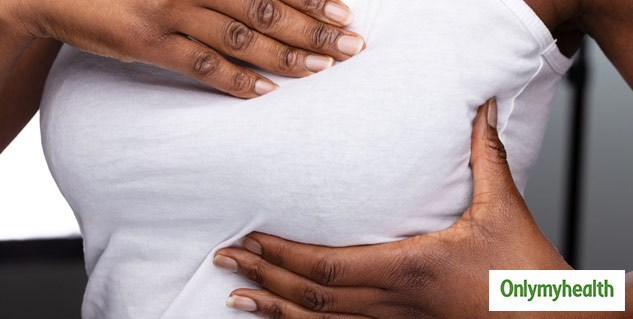 Diagnosed with Mastitis
After dealing with frequent episodes of breast engorgement, when she was finally getting a hang of it, she was diagnosed with mastitis. The overproduction of milk leads to blocked ducts, which in turn lead to mastitis. It is impossible to feed with mastitis and the pain is immense during this condition.
Gladly only her left breast was affected; she could still feed her with her right breast. After her treatment, she as well as her husband were reluctant to feed on the left side, hence their preferred breast became right. She breastfed her firstborn Mafaz for a year.
Breastfeeding Experience With Her Second Born
Very soon Fathima had her second child Usman. With the experience that she had with her firstborn, she was confident enough that she is going to ace it this time. Although everything did not go well this time as well during breastfeeding. Her child didn't latch on her left side which she feels could be because of her history of mastitis. She breastfed him through both breasts up to around 8 months and then it was just her right breast. Coincidently her second child turns 1 year old today and she plans to breastfeed him furthermore. She bravely exclaims that because of the pandemic, she wouldn't deny her child the opportunities to have immunity post-Fathima's vaccination.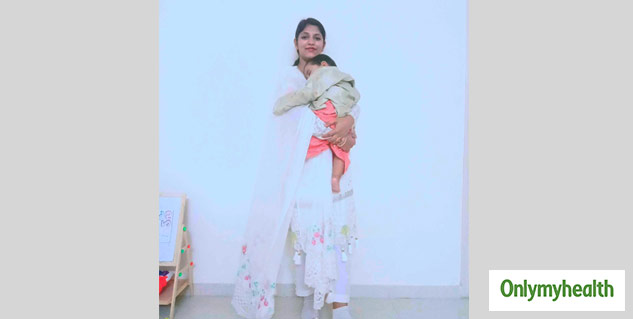 Lifestyle Problems Faced During Breastfeeding
Breastfeeding isn't easy; apart from being physically exhausting, it is mentally challenging as well. Especially in our Indian culture where everything that happens to a baby is linked to the mother's breast milk. Fathima adds, "It starts with "maybe you're not producing enough" when the baby cries, to "you must have eaten something spicy". Breastfeeding mothers are constantly judged whether be at home or in public places. With the lack of breastfeeding rooms in most public places and people constantly looking down on breastfeeding in public places, it has become taboo."
She has faced it all and it gets really annoying. This is a real struggle for the mothers that needs to be looked upon and changed.
Also Read- Saumya Pandey's Experience Of Breastfeeding Her Prematurely Born Twins
This breastfeeding week, let's be more accepting and less judgmental towards this issue. Breast milk is the white elixir of life. Remember a little support from you people can go a long way and make it easy for a mother struggling out there. She concluded, "On that note a special thanks to all the mothers who encourage and support their daughters through breastfeeding. The lactation consultants, doctors & nurses do a great job and must be appreciated. Cheers to nourishing healthy, breastfed children.
Read More Articles on Women's Health