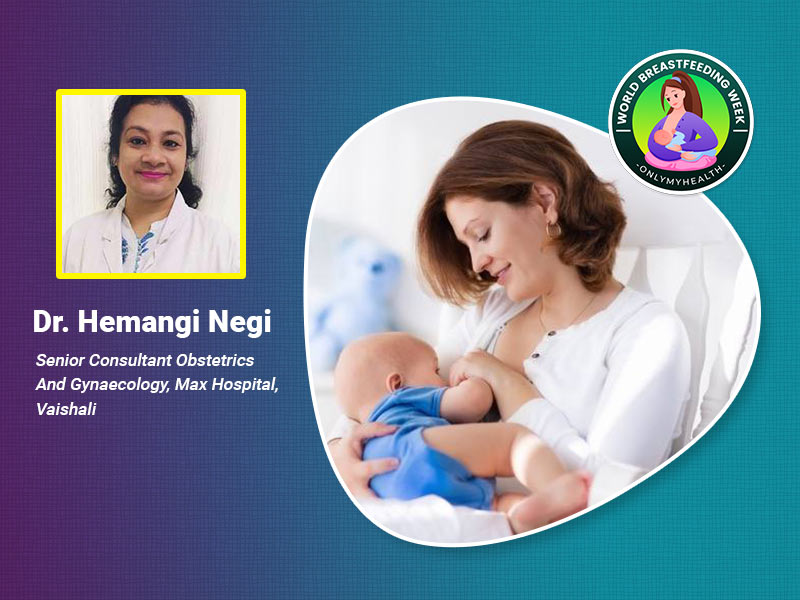 There are several changes in the breasts and the areolas during pregnancy. But, if proper care is not taken, then these small changes can lead to several problems when you start nursing your baby. Therefore, nipple care is important for a pregnant as well as a lactating mother. Breastfeeding week is celebrated from 1st to 7th August around the world every year. This year, the theme for breastfeeding week is 'Protect Breastfeeding: A Shared Responsibility.' Therefore, on the occasion of World Breastfeeding Week 2021, Onlymyhealth editorial team spoke to Dr. Hemangi Negi, Senior Consultant Obstetrics And Gynaecology, Max Hospital, Vaishali, about the importance of nipple care and tips you should know.
Importance of nipple care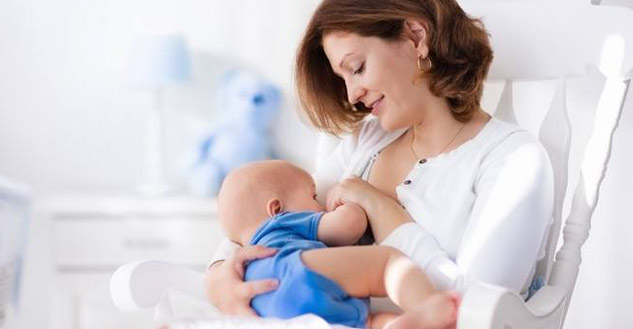 During pregnancy, most of the women's nipples turn bigger and more sensitive and delicate. When the infant starts taking breast milk, then it causes more pressure and suction, which is why nipple care holds utter importance. A lot of mothers ignore breast care during pregnancy, which can make it difficult later on. There are many women who face issues like sore nipples, breast engorgement and infecting the baby (due to ignorance of nipple hygeine), because of not taking some simple nipple care tips. Experts also suggest basic nipple care steps during pregnnacy and breastfeeding journey.
Also read: World Breastfeeding Week 2021: Painful Breastfeeding Causes And Treatment
Nipple care tips by Dr. Hemangi Negi
According to Dr. Hemangi, the journey of nipple care starts from the pregnnacy period itself. Prior pregnancy nipple care is also important and your doctor might check how your nipples have developed. For example, inverted nipples condition should be treated in advance before the baby is born. After the delivery, the expert counsells mothers about nipple care during breastfeeding. Here are some important nipple care tips:
1. Healing sore nipples
Many lactating mothers complain about the soreness of nipples in the first couple of weeks,but it shouldn't last more than that. If it does, then there is surely an issue with the baby's latching or positioning. Do not wet your nipples to much as it can also lead to dryness and damage. You can talk to an expert for treating sore nipples and there are many home remedies for the same as well. The baby detaches from the nipples harshly or forcefully sometimes, and that should only be done gently to prevent soreness of nipples.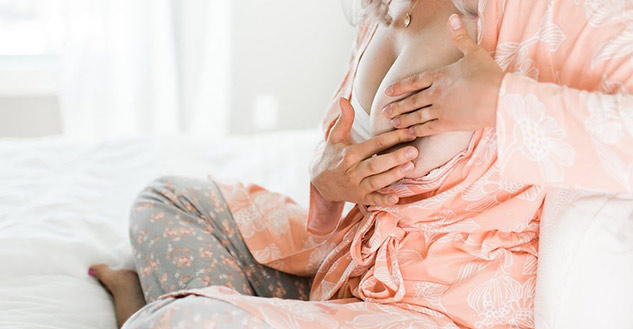 2. Wash your breasts and nipples
It is important to wash your breasts and nipples during and after pregnancy. There should be less usage of soap and savlon. Sometimes, milk starts producing during pregnancy but there is no need to worry about that. The mother just needs to check the nipple development. You can use warm or normal water to wash your nipples. You can wash them while showering or bathing and dab gently using a dry towel. However, there is no need to especially clean the breast or nipples before breastfeeding.
4. Feed from both breasts
If one nipple is more damaged than the other, then you should give it a break and feed from the other breast. Wait for atleast 6-7 hours before using the affected nipple again for breastfeeding. There might be a possible requirement to pump the concerned breast regularly to avoid engorgement and maintain your milk supply. Moreover, breastfeeding your baby frequently is also important to maintain supply and keep your baby full.
Also read: Inverted Nipples: A Condition Widespread But Mostly Undiagnosed In Women Until Childbirth
5. Change nursing pads regularly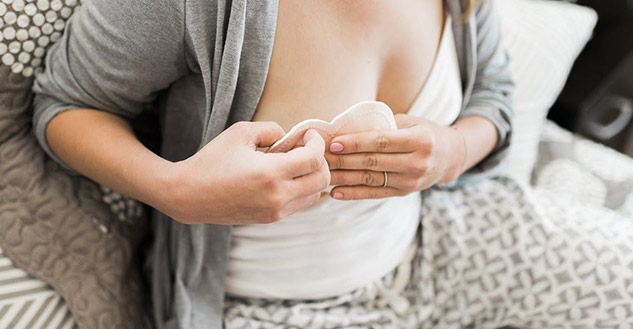 Changing your nursing pads regularly is also important for nipple care. Nursing pads should be used in case of heavy leaking and only after talking to an expert. And, regular moisturizing of nipples should be done using creams, especially if they feel too dry.
Also read: World Breastfeeding Week 2019: Breastfeeding Essentials Explained
6. Wear the right bra
Your breasts continue to change in size starting from the pregnancy and after breastfeeding as well. Therefore, there might be a need to change your bra size a few times. Make sure to wear the correct sized bra to prevent suffocation and discomfort. Wear a cotton and comfortable bra instead of going for a tight wired one. Underwired bras can affect milk production by blocking the milk ducts. You can also try maternal bras while breastfeeding.
These were some important tips for nipple care for breastfeeding moms by Dr. Hemangi Negi. Nipple care is a vital part of your pregnancy and breastfeeding journey. A lactating mother should take care of the above listed tips while nursing the baby. If you have any other related concerns, it is best to talk to your doctor. Onlymyhealth's Breastfeeding week campaign is to encourage every mothers to breastfeed and raising awareness about the same.
Read more articles on Women's health