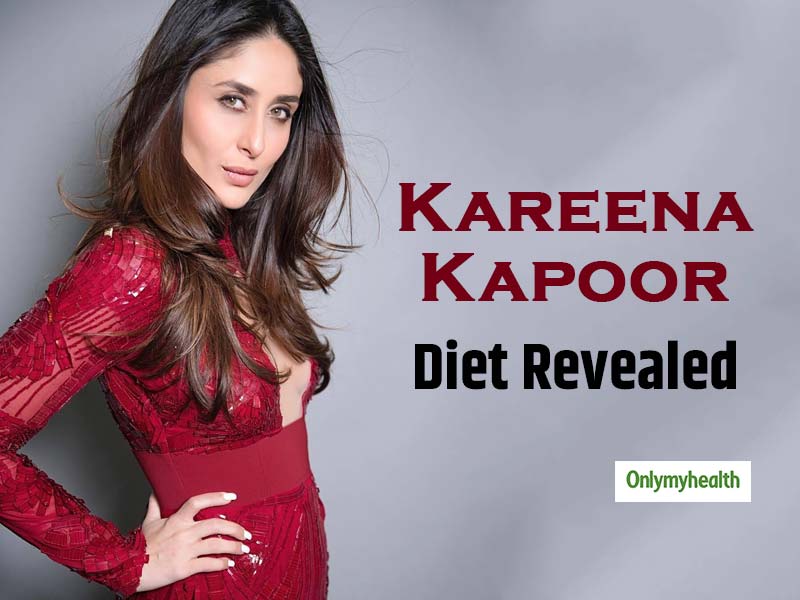 Everyone is still wondering the secret behind the magical transformation of Kareena Kapoor Khan post pregnancy. The actress is back to her perfect body shape in no time. Her picture traveling to the gym were viral all over the internet and the glow on her face was the cherry on the top. You might have searched the internet thoroughly to know the secret diet of Kareena Kapoor Khan, now you can finally give an end to that search. Here are all the answers to all your question.
During a recent conversation with Rujuta Diwekar who is a nutrition and exercise science expert, Kareena Kapoor Khan revealed many fitness secrets. Rujuta posted a picture on social media along with Kareena Kapoor Khan and Saif Ali Khan. She wrote a long post summing up her conversation with celebs. Rujuta also posted the live video on her website of the complete interview. Rujuta explained how it is important to be healthy and fit and not to be skinny. She also highlighted the importance of being in harmony with yourself and your surroundings. During the live session with Rujuta Diwekar, Kareena Kapoor Khan revealed many of her diet and fitness secrets. Read on to know some of the major tips that Kareena shared.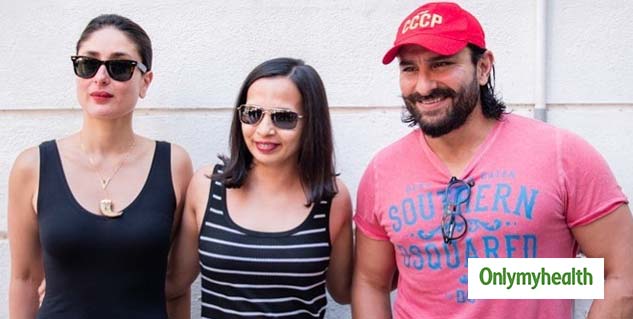 Kareena Kapoor Khan's diet for this summer
Rujuta explained Kareena Kapoor's diet for this summer. This summer Kareena is having:
Mango, Jamun, Karvand
Kokum sherbet, Limbu sherbet, lemongrass chai
Dahi rice with papad, Jowar or Nachni bhakri with fresh, seasonal sabzis cooked in traditional style
Portion control is Kareena's matra
Kareena mentioned that the whole dynamic is portion control. "Most people worry when they are advised to eat dal, rice, roti or sabzi. But it is all about how much you are going to eat." Kareena follows the portion control method and makes sure that she is eating in the right quantity.
Kareena also broke the myth that celebs do not eat rice with pulses and starve themselves to stay fit. She mentioned that a bowel of pulses and rice is the ultimate source of protein and the best way to satisfy yourself.
Also read: Is water the secret behind Aamir Khan's great physique? Here is what Aamir Khan revealed
Kareena's weight loss post pregnancy
When asked about her secret behind the complete transformation post-pregnancy, Kareena mentioned that the journey involved a lot of hard work and dedication towards food and the gym sessions. She mentioned that following a consistent plan is very crucial.
Sleep is very important for Kareena
While talking about her weight loss strategy after pregnancy, Kareena mentioned that a proper sleep is very important. She said that "a proper is sleep is very important and the afternoon nap is the key."
Also read: Kareena Kapoor's Post Pregnancy Weight Loss Journey will Inspire you to Hit the Gym
Rujuta Diwekar is a famous and trusted nutritionist, she also shared some fitness tips to the audience. Some of the points she mentioned include:
She focused on creating a balance and not to stick to a boring-rigid diet plan. She mentioned- a good diet is a timeless concept, it isn't something that starves you and then lets you feast as a reward for showing the will power to deprive yourself of food. She also advised her followers to follow traditional delicacies which encourages you to chew slowly and makes you feel content just before you feel full.
She also advised consistency towards the aim. According to Rujuta, one should follow a good diet plan which will also help you mentally. On such days, when you do not feel like working out, you should not skip the gym completely and should hit the gym but with 50% of the intensity. It will make you feel good and you won't regret skipping the gym completely.
Discipline is another factor that Rujuta mentioned. Most of the celebs mention discipline as the biggest secret behind their fitness and so did Rujuta. " Food, exercise, sleep, every cog in the wheel of life matters and there are no quick fixes," she said.
As Rujuta suggested- 'a good diet paves way for a journey of self-discovery, allows you to feel light and happy through the day and ensures restful sleep in the night.'
Read more articles on Weight Management.