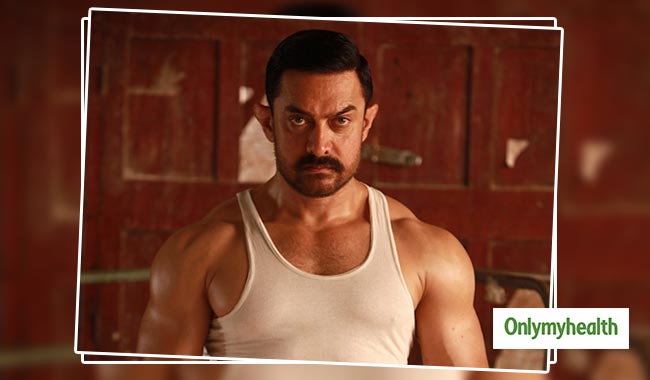 When it comes to transformation, Bollywood superstar Aamir Khan has set some major fitness goals. The star went through some great transformations throughout his career. The actor came in light with a great physique in his movie Ghajini. The transformation was remarkable and made headlines in 2008. But in 2016, the actor broke the internet with his great transformation for his movie Dangal. Aamir Khan first gained weight and later lost all the weight for a particular scene. He not just lost weight but also built muscles for his movie. The big transformation portrayed his dedication for his work. But the success of Dangal made paid back all the struggle he went through really well. Aamir has set a great example for everyone who is trying to lose weight since then. If you are also trying to lose weight, read on to know Aamir's secret behind the weight loss journey.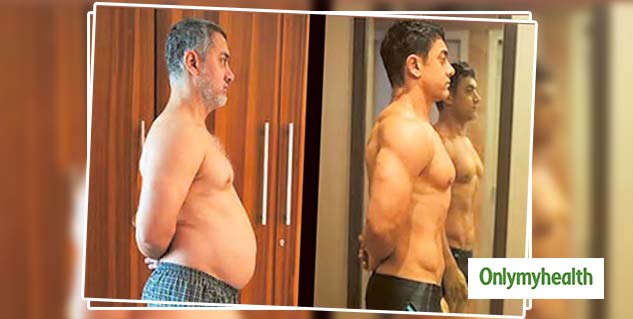 Is water the secret?
Back in 2010 after the success of Ghajini Aamir Khan shared his personal experience through his blog. The actor mentioned that water is an essential part in order to lose weight. Aamir also claimed that he used to drink 3 to 4 liters of water throughout the day in order to lose weight.
Also read: Trying to Lose Weight? 5 Low-carb Fruits to Help you
Is water really helpful?
Various studies have claimed that drinking more water helps you burn more calories. Drinking more water definitely helps you lose weight more effectively. It reduces your appetite and prevents you from consuming extra calories. But water is not the ultimate solution to lose weight it makes the weight loss process more effective. Water is also good for your overall health, it will help you flush out toxins from your body and will improve your skin health. You can substitute your sugary drinks with water as it is calorie free. Add more water to your diet and shed those extra kilos.
Also read: 5 Protein Rich Foods to Get Rid of Belly Fat Quickly
Aamir Khan also mentioned that there are three things that are very essential to lose weight and build a great physique.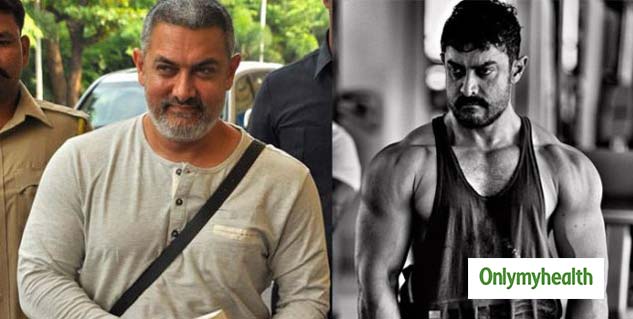 A healthy balanced diet
The Dangal star mentioned the golden rule to lose weight that one should burn more calories than consumed in a day. In order to consume the right amount of restricted calories, you should consult a dietician to suggest you the right food according to your body. He also mentioned in his blog that one should not go crazy behind every popular diet and follow a healthy and balanced diet.
Exercise
The perfect diet with some great exercises is the ultimate key to lose weight. Aamir wrote in his blog that walking, jogging, swimming, or playing a sport, are all great exercises. He also stated that yoga is also great for one's overall health and weight.
Rest
Most people are not aware but rest is equally important. "The importance of rest is often underestimated. No matter how hard you train, if you don't rest your body, it will not respond as well," he wrote. He highlighted that a good sleep for complete 8 hours is very important and he followed the same during his transformation for Gajini.
Read more articles on Weight Management.
For more related articles, download OnlymyHealth app.