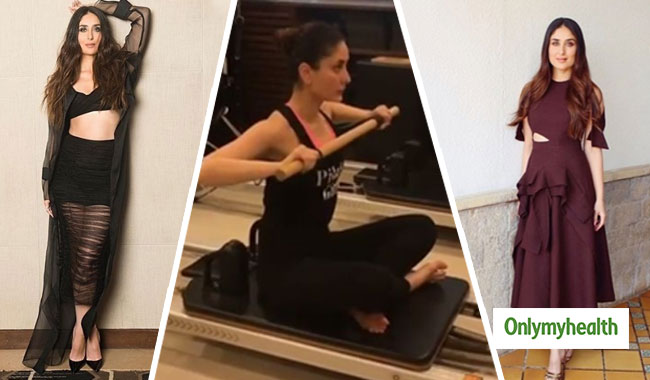 Kareena Kapoor Khan, the most glamorous diva of Bollywood is hitting the gym regularly and giving her fans ultimate fitness goals. Her workout videos are all over the internet and everyone wants to know her fitness secret. She has shed kilos significantly with a lot of hard work and patience. After the birth of her first baby Taimur Ali Khan, Kareena has managed to get back in shape with her exercise routine. Her instructor, Namrata Purohit, asked the actress to follow a strict regime which involved a high-intensity workout. Kareena never fails to impress with her amazing transformations – first, it was her most talked zero size transformation for her movie Tashan, and now her post-pregnancy weight loss.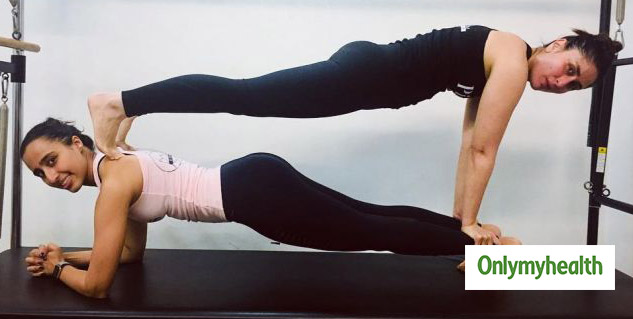 The actress has been seen doing Pilates move many times. If you also want to lose weight just like Kareena Kapoor, follow this exercise routine:
Pilates
Pilates also called Contrology is the newest fitness method which usually takes 40 to 45 minutes. The best thing about Pilates is that you can even do it at home. It is an aerobic and non-aerobic form of exercise which makes your body move through a precise range of motion. Pilates improves your flexibility, strength and helps you to develop control and endurance in the entire body. Pilates involves an appropriate breathing pattern.
Also read: Foods that boost women's health
Kareena Kapoor strictly follows Pilates sessions three-four times a week for at least 45 minutes along with full body workout. She mostly includes equipment based Pilates in her workout regime. But you can do mat-based Pilates at your home. Some Pilates exercises are: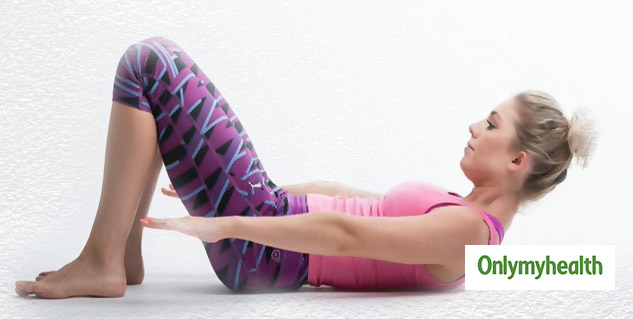 The Pilates curl
Lie face up with your knees bent and feet flat on the floor. Keep your arms at sides. Exhale, curl your chin to your chest and bring your shoulders up towards the ceiling. Hold your breath for one second, and then lower your back slowly. Lift from breastbone to engage abs and avoid crunching the neck.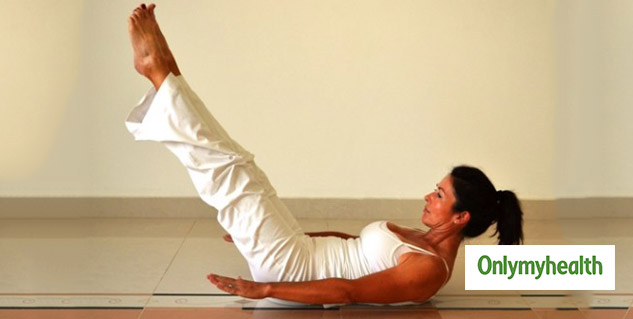 The 100
Lie with your face up and lift both legs up toward the ceiling and lower them halfway, so that they're at an angle. Lift head, neck, and shoulders off the mat and stretch hands by sides with palms facing the floor. Pump your arms up and down as you inhale for 5 counts and exhale for 5 counts.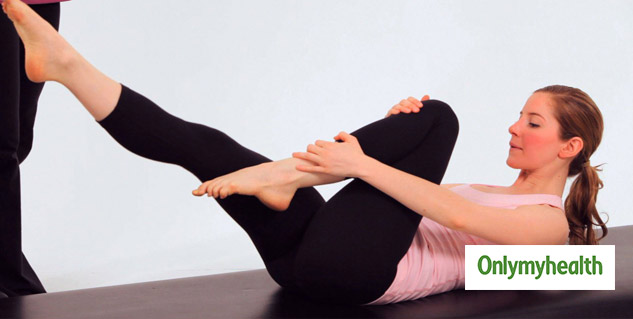 Single leg stretch
Lie face up and bring both your knees in toward your chest, place your hands on your shins, and curl your head up off the floor. Extend one leg out at a time; grab right knee with the left hand and right ankle with the right hand. Keep your lower back on the floor and your core engaged throughout.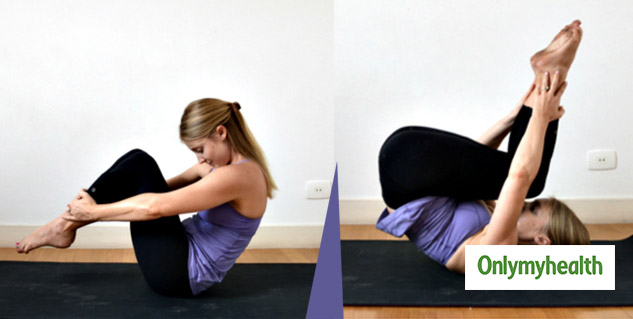 Rolling like a ball
Sit on the mat with knees drawn toward chest and arms wrapped around legs. Roll back to your tailbone with feet hovering a few inches above the mat. Inhale, rolling back to shoulder blades then exhale to roll forward to balanced starting position.
The most important tip to remember
Kareena Kapoor Khan's trainer always praises her for her punctuality and her passion to be fit. She always walks into the session all pumped. She makes sure that she has eaten all the essential nutrients required before she enters the gym. Weight loss cannot happen overnight. You must stick to your routine and follow your diet. You can consult a dietician and get a professional diet chart. Stay motivated throughout the process to achieve a perfect size just like Kareena Kapoor.
Read more articles on Exercise and Fitness.
For more related articles, download OnlymyHealth app.