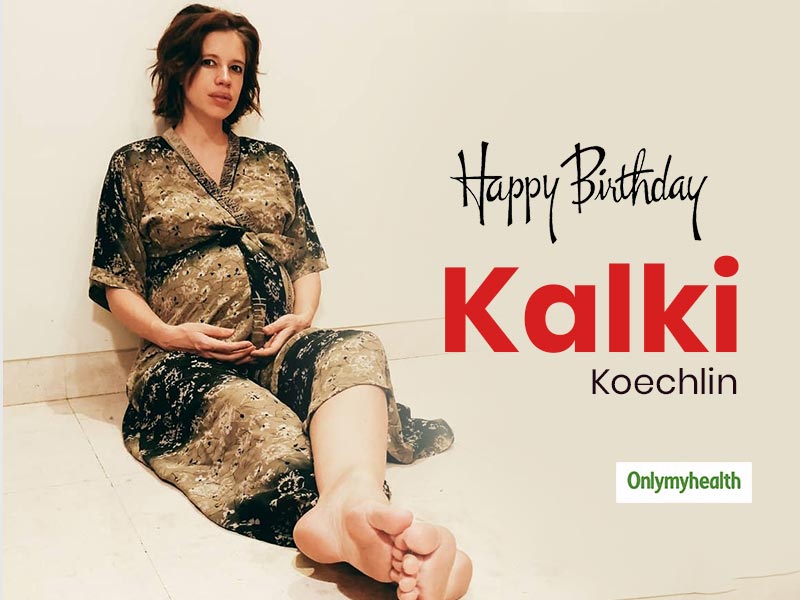 The Off-beat movie star Kalki Koechlin celebrates her birthday today and does not shy from flaunting her baby bump in style
Kalki Koechlin is pregnant with her first child. She broke the news to paparazzi, and the announcement of her pregnancy caught like wildfire. Those who don't know, Kalki is in a committed relationship with Israeli classical pianist Guy Hershberg. She keeps posting lovely snaps with the love of her life on her social media accounts. However, unlike other actresses, Kalki does not want to go in for the regular childbirth procedure at fancy hospitals. She has announced that she would like to go in for a water birth in Goa. She recently shared a stylish picture with her flaunting her baby bump. Since she came out in public about her pregnancy, she has been nailing her maternity looks every single time!
For the same, Kalki has started following a strict and healthy lifestyle, which means lesser use of technology, and a more cleaner and simpler way of living to promote a healthy pregnancy and delivery. During this time, Kalki is spending her time listening to music, takes long walks and is happily indulging in calming yoga sessions. Also, Kalki has reduced the use of mobile phones at this time. According to HT Brunch's report, she said that she is thrilled, but also a little moved with the things are changing around her. "I feel that my reactions are changing towards several things. When the period of motherhood comes, it brings a new consciousness to the human spirit."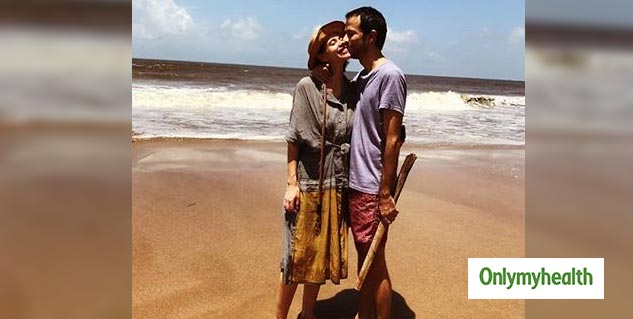 Also Read: Why A Healthy Pregnancy Requires A Healthy Mental Health
Kalki Was Born Through Water Birth
Kalki's decision to go for a water birth has some meaning behind it. She revealed that she was also born through the same procedure and wants to give birth to the baby the same way her mother did. Wondering what water birth and how different is it from the conventional methods of giving birth, here's all you need to know...
The Technique - Water Birthing
Waterbirth is much different from giving birth to a delivery bed in a hospital. Compared to India, this form of delivering a baby is quite popular in foreign countries. With growing awareness about the holistic benefits of having a water birth, more and more people are now opting out for this delivery method. Recently, Bruna Abdullah also shared her magical story of giving birth in water. Taking a cue from celebrities, now some hospitals and women in India are also promoting this childbirth technique. It is said that the pain in water is much lesser than the pain experienced in normal delivery methodologies.
Waterbirth means giving birth to a child in the water. In this, lukewarm water is poured in a large tub where the pregnant lady can sit comfortably. This process can be done both in the hospital and at home. This technique undoubtedly reduces the labour pain. However, it should be done with great caution. Otherwise, it may affect the health of the child.
Also Read: Neha Dhupia's Journey Of Motherhood Is Inspiring Many New-Age Moms
Benefits of Water Birthing
Following are some of the health benefits of water birthing, making it a much-popular choice among women:
The pain is much-lesser in water birth than compared to the regular delivery methodology.
No need to induce labour pains in water birth. The delivery can happen in much lesser time and lesser pain as well. Hot water in the tub is also a pain reliever, which allows pain to reduce at the time of the delivery.
There is no need to take any medicines while giving water birth. Hot water relaxes the muscles and increases oxytocin, which helps the body to relieve pain naturally. This also makes delivery very quick.
However, one should be extremely careful while giving birth in the water. There are chances that the infant might catch hold of any infection. In cases, there are also chances for the umbilical cord to break during the procedure, which can be harmful to the baby's health. By giving birth in water, many times, the body temperature of the baby is in extremes. There can also be chances of the baby having difficulties in breathing. So while adopting this process of delivery at home, have assistance around during the delivery.
Kalki is known for choosing the most off-beat roles but has proved her mettle in whatever roles she has played. Right from 'The Girl In Yellow Boots' to something as commercial as 'Zindagi Na Milegi Doabar', and to her successful portrayal in 'Gully Boy' and series' Made in Heaven', this Bollywood actress has made her space in the industry with sheer hard work.
Read more articles on Women's Health