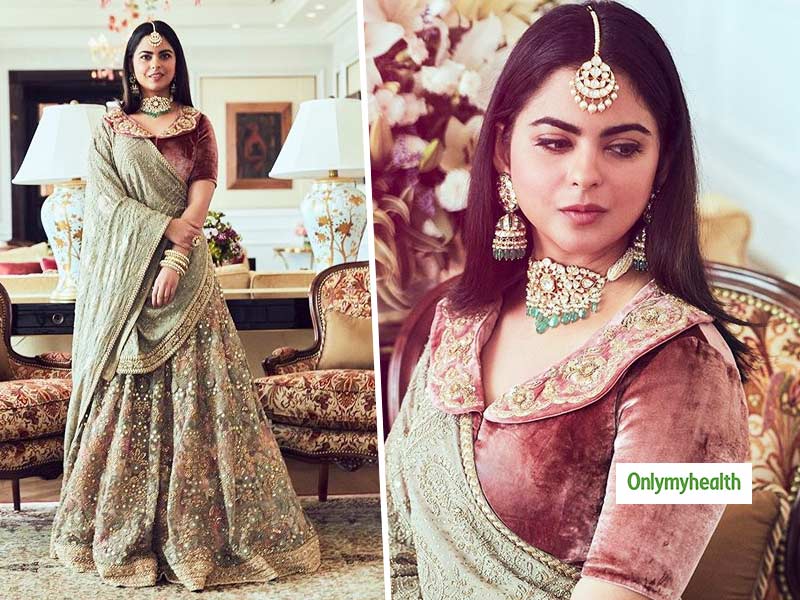 Isha Ambani In Designer Sabyasachi Lehenga: Isha Ambani's proves herself a fashionista every passing day. Recently, in Armaan Jain's wedding, she was seen in different colours with her sari. Apart from this, Reliance Jio's director made a classic look with the Sabyasachi Mukherjee's ensemble. Her stylist Ami Patel shared a stunning picture on Instagram.
Isha Ambani's successive look is becoming increasingly viral on social media. Isha's western look was also shared (two days ago) by Ami Patel. In which she was seen in a yellow and maroon long ruffle sleeved floral gown. Earlier, Isha Ambani was been seen in a wine-coloured sequin sari at Armaan Jain's wedding designed by Sabyasachi.
Isha showed a new style by mixing chikankari with velvet. With this outfit, she also carried Sabyasachi's jewellery collection including Maang Tika, Earrings, Ring and Bangles. Her salmon pink velvet blouse looks very different and unique, with fine gold thread embroidery with Peter Pan collar. Isha styled it with a pink and green heavy lehenga. Her complete attire looked gorgeous with pistachio green chikankari dupatta.
Velvet is coming to the fashion rankings again. Nowadays, velvet tops, trousers, lehengas and blouses etc. are seen. Velvet is a very beautiful fabric, but here are some precautions before you buy or wear it.
Also Read: Try This Easy 8-Step Process To Fix A Broken Nail
Avoid dark colours
You can find velvet in a range of different colours, but the top fashion tip is to not wear it in dark colours. As you can find, a lot of velvet fabric in dark colours like black, brown, maroon but they don't look very good. On the other side, you will find some light options, which looks better.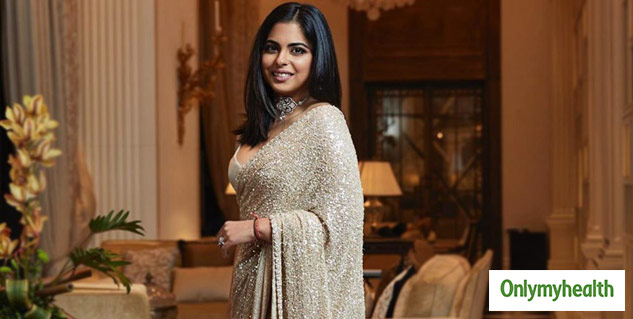 Loose-fitted
If you are fat, wear a loose-fitting dress. This is also because of the velvet sticks to your skin, and in this way, it will show your figure perfectly. It is best to wear it loosely with a blazer, coat, jacket. If you want to wear it with pants, make sure that they are not too tight on the body.
Also Read: Wedding Season Eye Makeup Guide
Soft velvet cloth
Whenever you buy velvet, make sure it is smooth, otherwise, it can also be allergic to your skin. It is also said that a thicker velvet is generally considered to be of poor quality. Apart from this, it can also deteriorate quickly. If it's smooth, it will look great.
Accessorize
You can accessorize your velvet attire with velvet chokers, handbags or shoes (can give you a perfect look). All this will give you a luxury touch like Isha Ambani.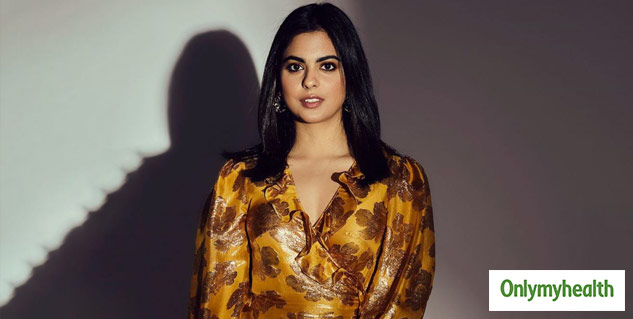 Advantages of velvet
The texture is soft and gives a great look.
Can be mixed and matched with different styles.
Suitable for cold weather.
Read more articles on Fashion & Beauty