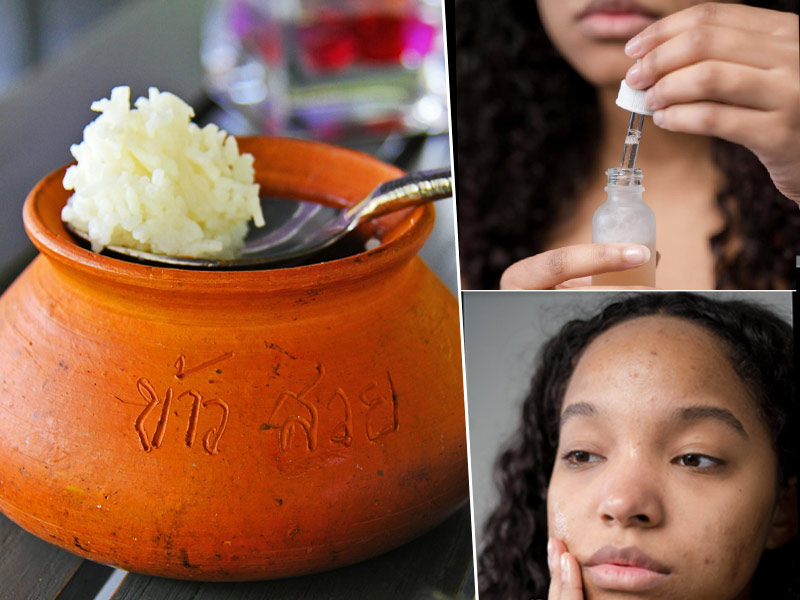 We only know of nutritional benefits of rice, there is not much we know of its benefits on our skin. Rice and water are two essential ingredients that are useful and can be used more often for different benefits. Gushing over skin creams, lotions and chemical solution have affect on your skin as well as hairs, instead of them; a person can use rice water to enhance skin and hair health. Rice water needs to be boiled or soaked for a while and then it can be used in many ways to benefits your skin. Today we will look at benefits of stored rice water on skin and hair one by one.
How to Make Rice Water?
It is really easy to prepare rice water for health benefits. Here are some steps you can follow-
First use a big vessel and put some uncooked rice in it.
Add almost double the amount of water in it and leave it for a while
Otherwise boil rice and water for 5 minutes.
Transfer the rice water into smaller bottles to easy apply.
Rest of the rice water should be stored in a vessel or jar at room temperature. One should avoil opening it often and put it in small bottles.

Skin Benefits of Rice Water
Rice water has high amounts of anti-oxidants that helps the skin from aging and protects against problems related to skin damage. Stored rice water makes the skin more nourished and provides enzymes that help to fight against skin problems. Here are some positive effects it has on your skin-
1. Soothes Skin Conditions
Skin conditions such as acnes and pimples are very irritating and occur at crucial moments. Rice water can help to cleanse the skin problems and inflammation of skin. It can also work of rashes and dermatitis problems if applied regularly. According to department of Toxicology at Vrije University Brussel in Belgium, rice water has shown significant improvement in skin conditions who apply rice water twice a day regularly. It is a natural astringent that is caused by its starch properties to make it useful for treating chronic acnes and pimples.
Also Read- 5 Effective Ways To Take Care Of Wavy Hair, Know From Expert
2. Protects from sunburns
Rice water can also act as a natural sunscreen to protect you against UV rays of the sun which are harmful for your skin. It causes skin tanning and sunburns. Rice water can be applied before moving out in the sun or especially on damaged skin to avoid skin issues. It also helps the skin recover faster from sunburns and other problems associated with it.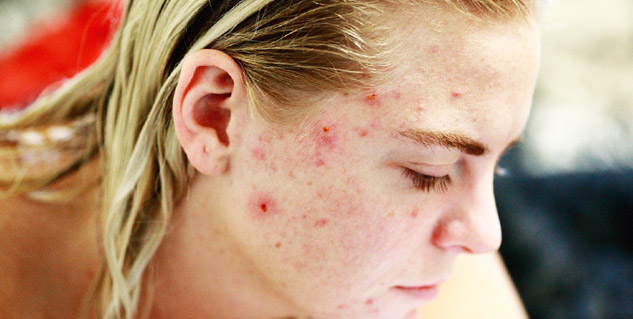 3. Works as an Anti-aging Solution
As told earlier, it has properties that can protect your skin from aging. Skin also starts depleting with growing age. Your skin texture does not remain same as before when you were teenagers, hence it is more crucial to protect your skin from aging and skin damage. Rice water is a rich source of vitamin A, C and E which works as anti-aging solution for the skin. Flavonoids and phenol compounds give skin additional benefits and protection. Rice water also helps to improve skin function.
4. Improves Complexion
One of the key functions for rice water is having brighter skin and is used in certain parts of Asia for the same. You can apply rice water in droplets of dab it with cotton for the skin to absorb starch filled rice water. It helps to nourish the skin and fermented rice water reduces sun spots, pigmentation and hyperpigmentation from the skin. This helps to lighten the skin tone and provide even complexion.
Also Read- 9 Health Benefits of Honey You need To Know About
Benefits of Rice Water on Hairs
As for the skin, it also has number of benefits on the hairs. Rice water is also used in treatment therapies in saloons and is used as a home remedy for treating hair problems.
1. Reduces Frizzy Hairs
According to a study that was published by International Journal of Cosmetic Science in 2010, it stated that using rice water for frizzy hairs can be as beneficial as a hair treatment. It also said that rice water has many benefits that include elasticity, texture and provides lesser friction in hairs. Rice water has inositol, it is a carbohydrate that helps in hair conditions.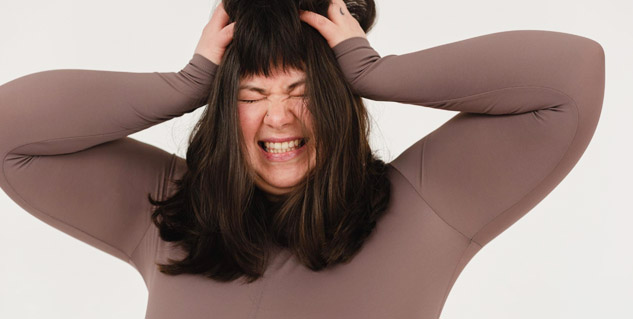 2. Hair Cleanser
Rice water can also be used as a natural hair cleanser. You can use it instead of your expensive chemical based shampoos which can have a negative effect on your hairs. Rice water can act as a chemical-free cleanser which can be used to balance pH levels of your scalp. This can improve hair health and provide natural nourishment to the scalp.
It can also help in keeping the natural extracts of hair in place. You can also add few drops of essential oil in rice water to further provide your hairs with nourishment and care. If you use rice water in your hairs, it can replace your regular chemical based shampoo.
Read more articles on Skincare
Picture Credits- Pixabay.com