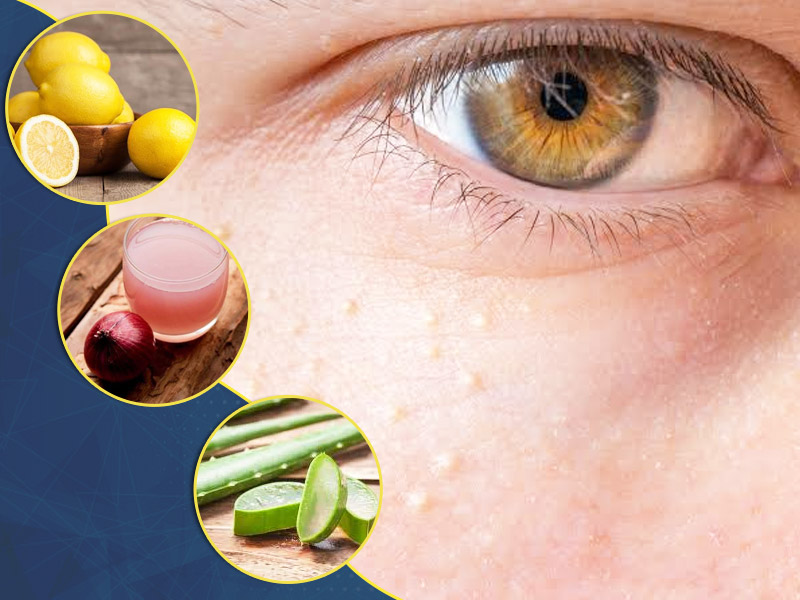 Do you ever think what those little white bumps around eyes are? Well, if you have those small bumps around your eyes, it is because of the skin problem called syringomas. These bumps usually occur in teenagers, who are going through puberty. But, even adults can suffer from this skin problem. Syringomas can also appear on some particular areas on the face such as around the eyes, forehead, cheeks and chest.
Causes of bumps around your eyes
The main cause behind syringomas is still unknown. However, some studies suggest that it might be related to genetics. Syringomas is not life threatening but since it develops on your face, it can affect your confidence and make some people feel embarrased in social situations. If you too are suffering from syringomas, here are some natural remedies to treat these bumps:
1. Aloe Vera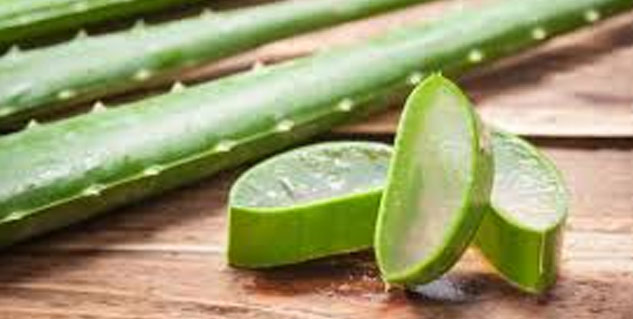 Image source: Gesundheit
Aloe vera contains anti inflammatory properties and is full of antioxidants. It can be soothing and relaxing when applied on the skin. Aloe vera gel is one of the best natural remedies to treat bumps around your eyes.
Apply aloe vera gel on the areas where syringomas appear
Rub it several times in a day, till the marks fade
Repeat this home remedy atleast for two weeks
2. Pineapple juice
Pineapple juice helps in reducing the appearance of those bumps and also improves the look of your skin. It is rich in nutrients and the beneficial enzyme bromelain that can make your skin better.
Drink several cups of pineapple juice daily
You can also apply it directly on the skin with a cotton ball
Let it dry naturally
Do it right before going to sleep and wash it the next morning
3. Apple cider vinegar
Apple cider vinegar has antibacterial properties that can help in eliminating those bumps on your skin. Before applying apple cider vinegar, make sure you are not allergic to it as it is also citric in nature. Apply this home remedy for atleast 10 days to see the visible results on your skin.
Just like lemon juice, dilute apple cider vinegar by adding some water in it
Take a cotton ball, dip it in the mixture and dab on the affected area
But after applying, cover it with a bandage
Wash it off the next morning
Also read: Pimple Popping Up: Types, Causes And Treatment For These Tender Bumps On Face
4. Lemon Juice
Lemon is rich in Vitamin C and contains astringent qualities which help in reducing skin damage and the appearance of bumps on the skin. Using lemon juice as a natural remedy for syringomas is easy, inexpensive and accesible.
Dilute fresh lemon juice by adding some water in it
Take a cotton ball, dip it in the mixture and dab on the affected area but before applying it
Make sure you are not allergic to lemon. Due to its acidic nature, lemon juice can burn your skin, so be very sure before applying it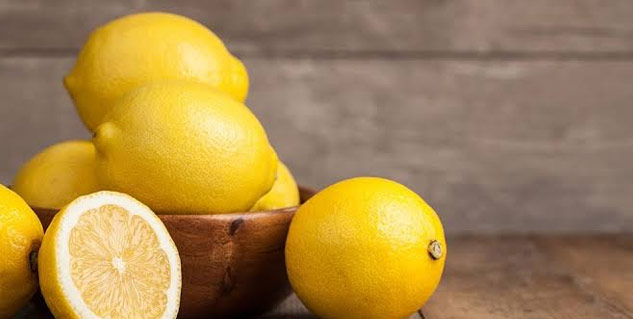 Image credits: Eatthis
5. Castor oil
Castor oil should surely be a part of your beauty care routine as it is extremely beneficial for your skin and hair. It has anti inflammatory properties present in it, that can reduce swelling and the apperance of bumps on your skin.
Take some baking soda and mix it in the castor oil
You can also just apply the castor oil directly on the affected areas
Do it twice a day for effective and faster results
6. Almond oil
Almond oil is being used since ages for various skin conditions. This oil has antioxidants, anti inflammatory and antibacterial properties that prove to be good for your skin. It acts as an effective natural remedy for the bumps on your skin.
Apply a few drops of almond oil on the affected areas
Massage gently with just tips of your fingers
7. Sandalwood powder
Sandalwood powder can be used for a cooling and soothing effect on your skin. It helps in reducing inflammation as it contains anti inflammatory properties. Chandan acts as a healing agent for your skin.
Take a teaspoon of powdered sandalwood
Mix it with a teaspoon of rose water
Then, rub this mixture on the syringomas with either your fingers or with a cotton ball
Also read: Guide To Different Types of Skin Bumps And Tips To Treat Them Naturally
8. Onion juice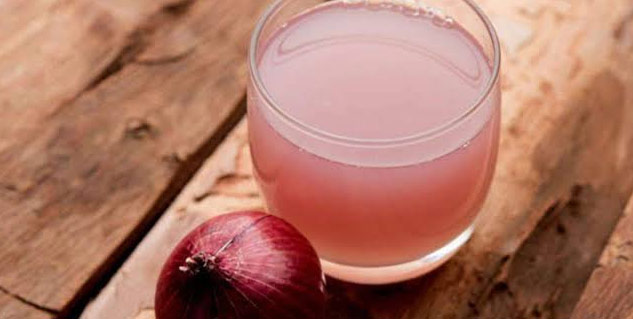 Image credits: Femina
Onion is a traditional and natural skin treatment ingredient. It has antifungal, antibacterial and anti inflammatory properties that can help in fighting syringomas.
Get some fresh onion juice and apply directly on the affected areas with a cotton ball
Leave it for half an hour and then wash with cold water
Read more articles on Skin care
Image credits: Allure