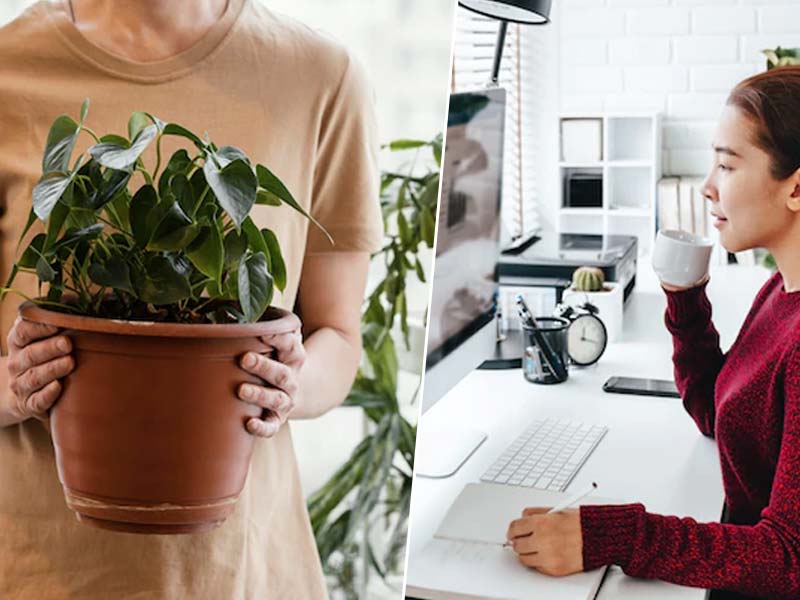 "A positive mindset brings positive things". This is not just a quote but if you believe in it and follow it, you are surely going to see surprising results. Positivity cannot be bought or borrowed but it is created. Home is the most intimate space where you stay to relax and free your mind from all the worries. Thus, it is very important to have a positive environment at home. Did you know greenery has a positive impact on brain? Yes, plants are a great medium to attract positivity in a closed space. Keeping indoor plants or houseplants around you can uplift your mood. Besides, these also radiate positive vibes around for good mental health. Let us take a look at some plants for positive energy in home.
Indoor Plants For Positive Energy
If you feel negative at home or lack of positivity, you can negate it by keeping these five indoor plants at home and avail many other health benefits of indoor plants.
Money Plant
This is quite a common houseplant that can be seen at most households. This is supposed to bring prosperity but it is also suitable to attract positivity. For good luck, you need a positive outlook and this plant provides you with both, what is better than that! Money plant is a low-maintenance plant that doesn't require a lot of water and sunlight but just some care. Also, you can keep money plant in a used glass bottle just change the water at least once a week. This helps in keeping it all green and absorb negativity around you.
Also Read: Keep Heatstroke At Bay With These Cooling Houseplants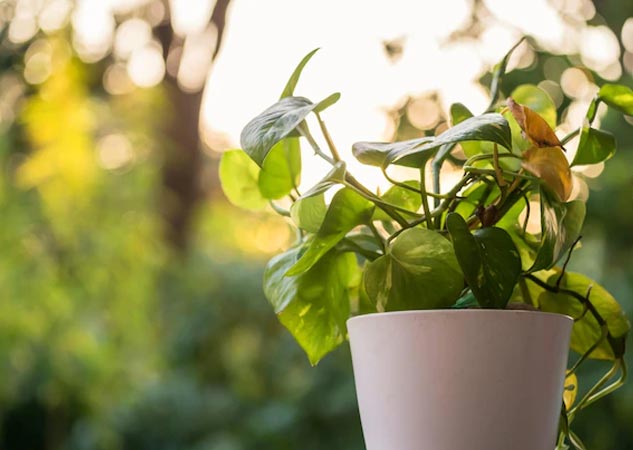 Lucky Bamboo
Have you ever received a lucky bamboo plant as gift? Most of us must have got a bamboo plant from a loved one because this plant is associated with health, wealth, growth, good luck and success. This is probably the most easy and effortless houseplant ever. Just get one and keep it a corner facing east or southeast direction as it is considered to be auspicious according to Vastu. This tiny cute-looking plant enhances flow of positive energy around you.
Peace Lily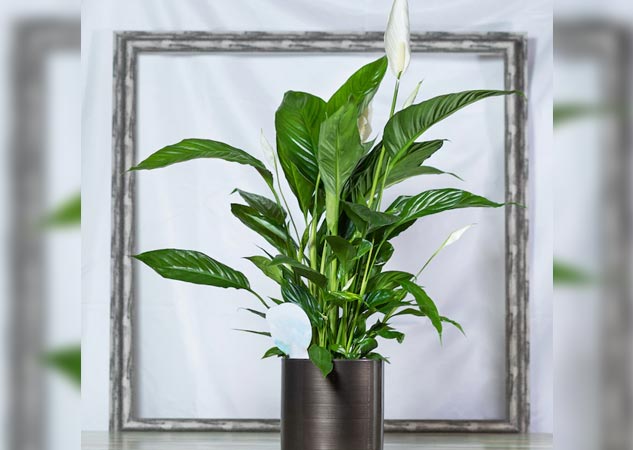 You would not see a lot of flowery indoor plants but peace lily is surely one best floral houseplant. If you love flowers then you must keep this at your work desk if you are working from home. Apart from the lovely white blooms, peace lily absorbs indoor gases to keep the air purified and good to breathe in. But most importantly, peace lily spreads positive energy and so it is also called 'harbinger of peace'. Bring peace lily plant from a trusted nursery, keep it in a medium-sized pot and water once a week(just to keep the soil wet). Overwatering can damage the roots and the plant may die.
Also Read: 7 Air-Purifying Houseplants To Clean The Air Inside Your Home
Aloe Vera
Aloe vera is one of the beneficial plants that you can grow at home and reap maximum benefits from its gel. Well yes, most people grow Aloe plant at home just to extract its gel and use it for skincare but do you know the other aspect of this plant? Aloe vera is a detoxifier that eliminates pollutants from the air. It makes you hopeful that you can grow in all sorts of environmental conditions, thus, promoting a positive aura.
Jade Plant
The fifth plant is jade which is a tiny plant that attracts positivity and promotes prosperity and wealth. Jade plant increases oxygen in the air and makes your mind positive. This is a low-maintenance plant that doesn't need much light or water. It can grow in limited exposure to sunlight and requires watering only after the soil is completely dried.
These five plants are really good to keep at home to attract positive energy. If you are feeling negative lately, place these around your house and see how your mind and body starts to feel positive and energized again.
Image credits- freepik