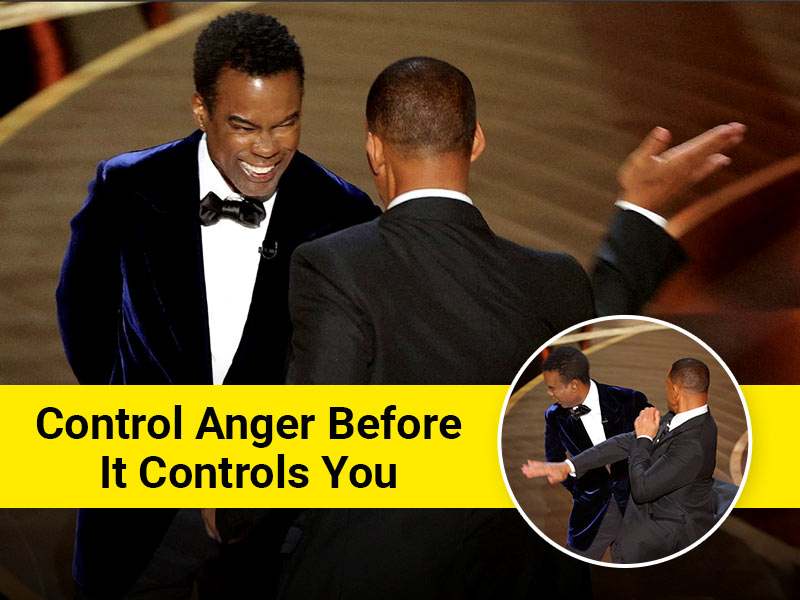 When they say anger is your biggest enemy, it is true to the core. Anger makes you do things that may lend you in a state of utter embarrassment just like Will Smith. On the stage of prestigious Oscar Awards 2022, Will smith walked up the stage and slapped the host Chris Rock. This incident was so sudden and shocking that caused a pin drop silence among the audience. Out of anger, Smith didn't care about where he is, what he did and how this can impact his image. Scroll down to read why Will Smith slapped Chris Rock on the Oscars stage and why anger management is important.
Why Will Smith slapped Chris Rock on the Oscars stage?
The 94th Academy Awards is making headlines for many reasons one of them being the one-stage altercation between Will Smith and Chris Rock. Oscars are the most prestigious film awards in the world and such an incident happening on stage is shameful.
The behind story of this incident is that awards host Chris Rock made a joke about Will Smith's wife Jada Pinkett Smith's shaved head. What initially started as a light moment of fun ended up making Smith furious when Rock joked about Jada's hair. Chris acted to be funny by saying that he cannot wait to see Jada in 'G.I. Jane' sequel where the lead actress had a shaved head. This was indeed a trigger that made Smith furious for this unsavory remark on his wife's hair.
While Rock tried to manage the situation, Smith asked Rock to stay in his limits after coming back to his seat and later acted casual. However, this unscripted scene left other attendees in shock. Will Smith later apologized for this behaviour in his winning speech. He tried to cover up the act by saying that "Art imitates life, I look like the crazy father(Richard Williams) Love will make you do crazy things." This refers to the role he portrayed in the movie 'King Richard' for which he won the Oscars Best Actor 2022 award.
A celebrated actor like Will Smith slapping the host on stage during live awards speaks of the need for anger management. It is easy to lose temper but nearly impossible to alter its repercussions.
Why Anger Management Is Important?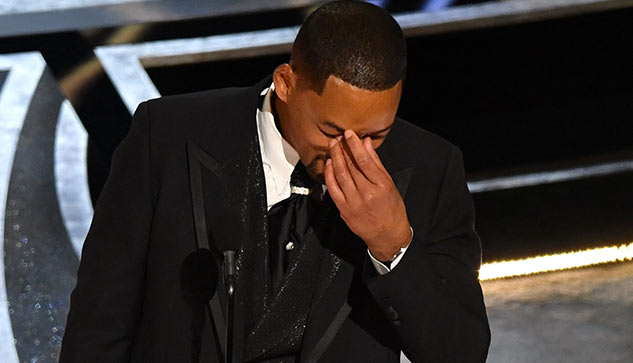 Do not let anger take over you. If you are someone who easily loses temper, here are some tips to manage anger.
Don't react immediately- One of the biggest mistakes that people make it that they instantly act upon the situation without realizing anything. When anger strikes, calm your mind to stay stable and not react. Just 10 minutes of silence would help you get rid of it.
Think before your speak- Before you utter a word, stop and think for a moment what you are about to say. Do not blurt out anything in anger as you cannot take back your words. This may cause a lifetime of problem for you.
Talk after your anger subsides- It is to stay silent during anger episodes but it is equally important to express your anger. Keeping things with you can trouble you and so, express your concern once you are calmed down.
Practice relaxation- If you happen to get angry often, you must practice different relaxation techniques to calm yourself down. Doing deep breathing exercises, listening to soothing music, doing meditation, journaling, etc. are some ways to relax yourself.
Anyone can get angry but you shouldn't vent it out immediately. This may create a rift between people and cause a void that may not be filled later. There is no positive thing about anger and so, it is better to control it. Practising aforesaid anger management tips can help you overcome the problem and maintain good relations with everyone.
Image credits- freepik