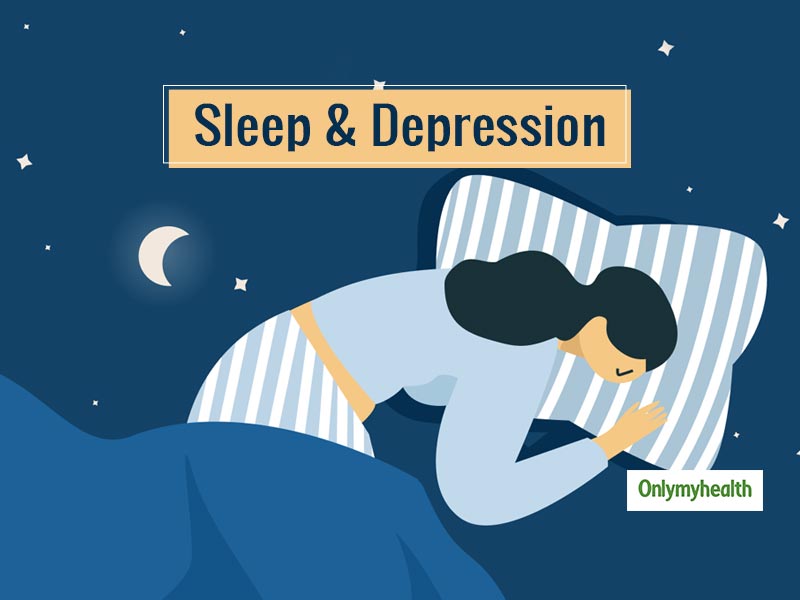 Sleep constitutes to be an essential part of our living. According to experts, 7 to 8 hours of sleep is considered sufficient for an adult. One should not sleep less than 5 hours and more than 9 hours for it has its adverse effects on the mind and body. However, similar sleeping standards have also been set for children, women and the elderly, which are essential for a healthy living. But in various cases of mental health disorders like depression, one may find it challenging to find peace for a night of good night sleep.
Also Read: The Deceitful Depression: Sushant Singh Rajput's Suicide Puts Focus Back On Mental Health
What is depression: Categorised as a mental disorder, those who are depressed show various signs and symptoms in their behaviour and also in their health patterns, which can happen due to various reasons a breakup, losing a loved one or even due to work stress, or more. In depression, a person may remain depressed for a long time. Apart from this, there can be many different symptoms of including irritability, an outburst of anger, irregular sleep patterns, etc. Depression has a deep association with sleep.
Connection Between Sleep And Depression
According to the National Institute of Health, there is a deep correlation between sleep and depression. Insomnia occurs in three-fourth of people who suffer from depression. And about 40 per cent of adults and 10 per cent of depressed elderly show more sleep-related issues, which is scientifically called hypersomnia. Both of these symptoms can cause significant health concerns, having a profound impact on the quality of life. It can is not wrongly said that these symptoms could become a strong reason for suicide in extreme cases. Epidemiological studies have reported that insomnia can be a risk factor for the development of depression. Therefore, there is a need to take more proper steps to counter disturbed sleep patterns, further eliminating the chances of depression also.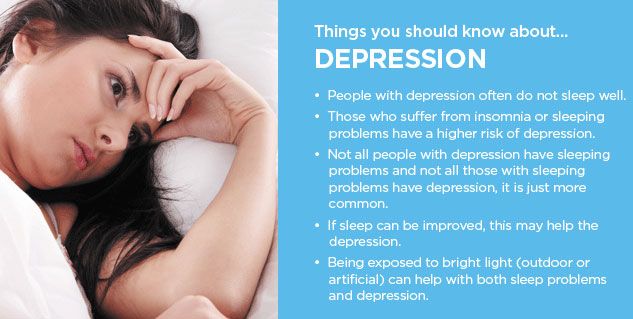 Symptoms In Those Who Sleep Less
Sleeplessness at night
The habit of staying up late at night
Failure to focus on work
Sleeplessness and tiredness throughout the day
Waking up in the morning even before sunrise
Eye irritation
Symptoms In Those Who Sleep More
Sleeping for more than 10 to 12 hours in a day
The habit of sleeping in the daytime also
Difficulty in waking up even after sunrise and with several alarm too
Laziness and forgetfulness
lack of energy

The Right Sleep Hours To Avoid Depression
Dr Anand Pratap Singh, The HOD, Department of Psychology and Mental Health at Gautam Buddha University (GBU) tells us the right time of sleep required as per different age groups to combat depression:
New-born (0–3 months): 14-17 hours of sleep
Infant (4-11 months): 12-15 hours of sleep
Young Children (1-2 years): 11-14 hours of sleep
School going children (3-5 years): 10-13 hours of sleep
Also Read: Teen Depression Is A Growing Concern, Requires Parental Intervention
Older Children (6-13 years): 9-11 hours of sleep
Adolescence (14-17 years): 8–10 hours of sleep
Adult (18-25 years): 7-9 hours of sleep
Middle-aged (26-64 years): 7-9 hours of sleep like youngsters
Elderly (over 65 years): 7-8 hours of sleep
With inputs from Dr Anand Pratap Singh, The HOD, Department of Psychology and Mental Health at Gautam Buddha University (GBU)
Read more articles on Mind & Body