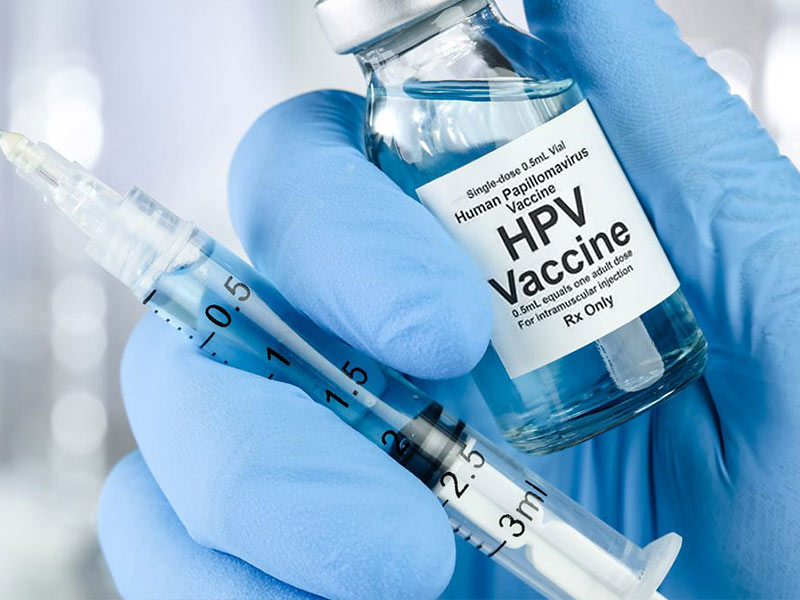 People around the globe have understood the importance of vaccines in the last two years due to the pandemic more than ever. Where vaccines are known to be one of the best preventive measures against various diseases and illnesses and hence we are given shots according to our vaccine chart right from birth. In the series of vaccines, here we are going to learn about the much talked, HPV vaccine and its uses, benefits and who all should take a shot with Dr. Bhagya Laxmi S, Consultant Obstetrics, Gynaecologist & Laparoscopic Surgeon, Yashoda Hospital, Hyderabad
What is HPV?
Before jumping in and learning about the HPV vaccine let us take a moment to understand what exactly HPV is. Known as the Human Papillomavirus infection, HPV is a viral infection that gets transferred from a person to the other through skin to skin contact. Human Papillomavirus infection is considered to be one of the most common Sexually Transmitted Diseases which has more than 100 varieties. This infection caused by the virus is a sexually transmitted disease that can affect a person's genitals, throat and mouth. As every case is different and hence for many people HPV might not become an issue or create any kind of health problems but for others it can also lead to the development of gential warts and even cancers of anal, cervix and throat.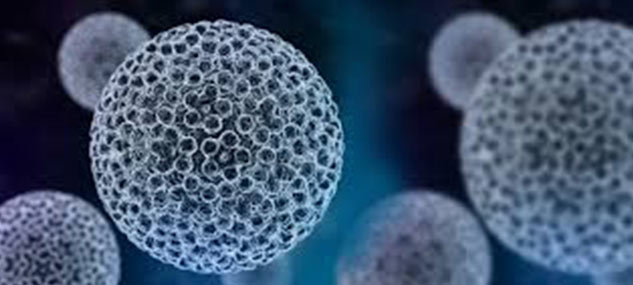 Image Credits- hpvandme.org
A sexual intercoarse is not the only thing that results in the transmission of HPV from a person to the other as it can also be transferred via skin to skin contact. In some rare cases, if the mother is suffering through the HPV infection, then it is possible that it gets transferred to the baby at the time of delivery. Due to this transmission at the time of birth, a child might develop a condition which is often called recurrent respiratory papillomavirus. This condition tends to develop the HPV related warts in the inside of the throat or the airways.
Although most of the HPVs go on their own within two years, in cases where it turns into a serious infection it can lead to the formation of genital warts.
What is a HPV Vaccine?
As many cervical cancers are associated with Human Papillomavirus infection and HPV is spread through sexual contact and hence is known as one of the most common Sexually Transmitted Disease. The HPV vaccine helps to prevent most cases of cervical cancer in girls or women, if given before an exposure to the virus. The HPV vaccine is capable of preventing cancers like vulva or vaginal cancer. Moreover this vaccine can also help to prevent issues like head and neck cancer, genital warts alog with the anal cancers.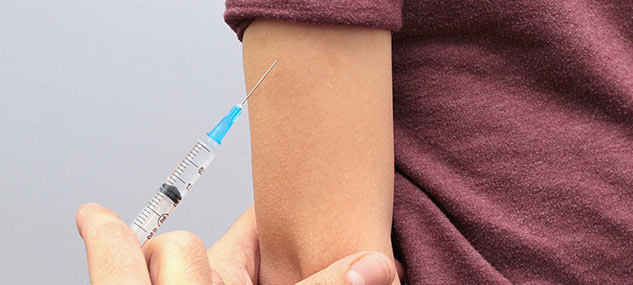 Image Credits- Henry Ford Health System
One needs not to wait to be diagnosed with cervical cancer or to take a test for HPV before taking the vaccine. As this vaccine is a preventive measure and not a treatment to the complications caused by the Human Papillomavirus infection, it needs to be taken before an exposure to this virus. Ideally a person should get vaccinated before getting exposed to the virus, but as said that there are about a 100 strains of HPV, so if you get infected with one strain, the vaccine can still help and protect you against others. Here's what Dr. Bhagya Laxmi has to say about this "HPV Vaccine protects against the infection with Human Papilloma viruses. Out of the HPV virus types, two types can cause genital warts and about a dozen of others causes certain types of cancers like cervical, anal, oropharyngeal, penile, vulvar and veginal cancers. "
Types of HPV Vaccines
There is not just one but various types of Hpv vaccines that a person can get. These vaccines vary depending upon the types of the Human Papilloma viruses. Dr. Bhagya Laxmi, Explains about these types of vaccines in brief-
Cervarix- against HPV types 16 and 18
Gardasil- against types 6, 11, 16 and 18
Newer Gardasil 9 is the most commonly used vaccine in the United States and it acts as protection against 9 types of Human Papilloma viruses.
Side Effects of HPV Vaccine
Also Read: Vomiting Home Remedies In Children: This Is What You Can Do To Relieve Your Kid
Even the coin has two sides so how can a vaccine be spared. As everything has something good and bad, where the Human Papillomavirus infection vaccine protects you from several types of cancers and other complications of HPV infection, it also has a few side effects. Some of the side effects of the HPV vaccine are listed below.
Nausea
Headache
Fever
Vomiting
Joint pain
Pain at the site of injection
Fatigue
Muscle ache
Swelling at the injection site
Who Should Get a HPV Vaccine?
After getting to know what Human Papillomavirus infection, How does the vaccine works and the side effects of it, it's important to know what is the group that needs to get this vaccine shot. According to the experts the HPV vaccine shot needs to be given to the boys and girls who are ij the age group of 11 to 12 years. Although the vaccine can also be given a little earlier starting from the age of 9 years, it is important to know that the vaccine shot is to be given before a person engages into sexual activity and gets exposed to the virus. The vaccine might not be very effective once a person gets infected by a strain of HPV and hence it should be taken as prevention before getting exposed to the virus.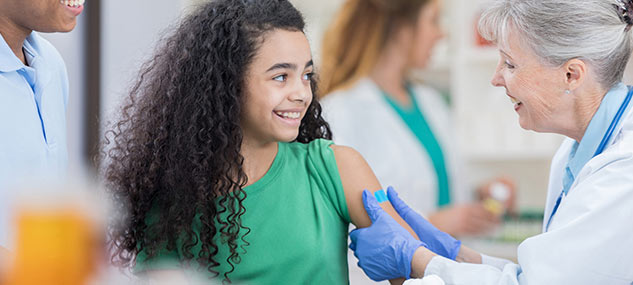 Image Credits- BCBS
As the vaccine is said to be more effective when given at a younger age, children who fall in the age category of 9 to 14 years can schedule 2 shots of this vaccine. The 2 scheduled doses of this vaccine is effective for children under the age of 15 years. For people who start their vaccination series later and plan to get vaccinated between the ages of 15-26 years, 3 doses of the vaccine would be required for them as the effectiveness of the vaccine decreases with increasing age.
Dr Bhagya Laxmi says that "According to the CDC recommendations the HPV vaccine is to be given to the girls at the age of 11 or 12 years. However tha vaccine can be initiated as early as at 9 years of age. Moreover if taken between the age of 9-14 years of age, 2 doses are adequate. When the vaccine is taken by the people between the age of 15 to 45 years then 3 doses of this vaccine are required and 3 doses are required for immunocompromised irrespective of their age.
It is ideal to administer the HPV vaccine even in boys at the age of 11-12 years, however the vaccine in male is not licensed in India unlike the United States. These vaccines can be most effective when given before an exposure to HPV. Gardasil 9 is a gender neutral vaccine which can be given to both males and females and provides upto 90% protection."
The immune system response is not as strong if you get vaccinated at an older age as compared to an adolescent. Once a person becomes sexually active and comes in contact with any kind of virus then the vaccine would be less effective but can still help to protect you against the other strains of Human Papillomavirus infection.
Who all should not take a shot?
Human Papillomavirus infection can affect anyone but the HPV vaccine is not made to be taken by everyone. Confused? Well as every condition and case is different, there are a certain group of people that should not take a shot of the HPV vaccine as it would not be effective for them and moreover can hamper their health.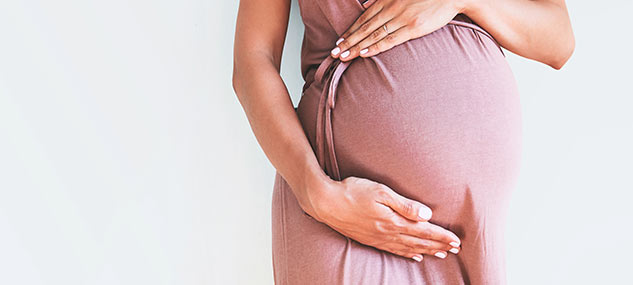 Image Credits- Getty Images
Also Read: Born With Half Uterus? Know Everything About Unicornuate Uterus From The Expert
The HPV vaccine is meant to be taken by a pregnant woman, people with yeast or latex allergies or people who are severely or moderately ill. One should not get the dose of this vaccine if they are allergic to any of the components used in the formation of this vaccine.
With Inputs from Dr. Bhagya Laxmi S, Consultant Obstetrics, Gynaecologist & Laparoscopic Surgeon, Yashoda Hospital, Hyderabad