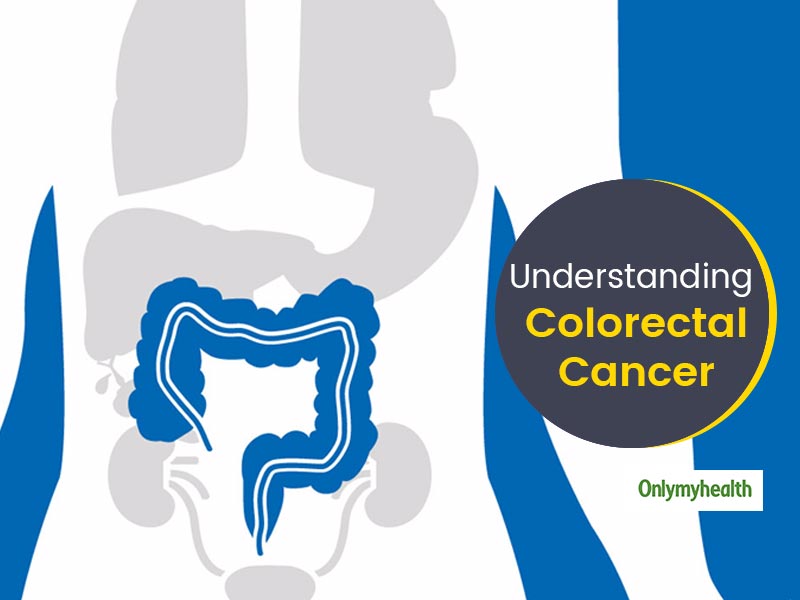 Colorectal Cancer Awareness Month 2021: Here is a detailed report on everything essential that we need to know about colon and rectum cancer.
Colorectal Cancer Awareness Month 2021: Cancer is one of the most leading diseases globally, which, as per WHO has claimed an estimated 9.6 million lives in the year 2018. Not just the world, but this disease can affect various parts of the body but are not always fatal. If diagnosed and treated on a timely basis, a cancer survivor can live an everyday life after a full treatment course. This article has Dr CN Patil, Consultant Medical Oncologist, Apollo Hospitals, Bengaluru, sharing insights into Colorectal Cancer. Cancer cases in India are growing at an alarming rate, and colorectal cancer is the fifth most common cancer diagnosed, apart from breast, ovarian and lung cancers. Colorectal cancer (CRC) affects the colon and rectum of the body. This cancer can occur in both men and women, and very often, the symptoms are difficult to spot in the early stages. It is critical, therefore, for individuals to undergo mandatory routine checks and screenings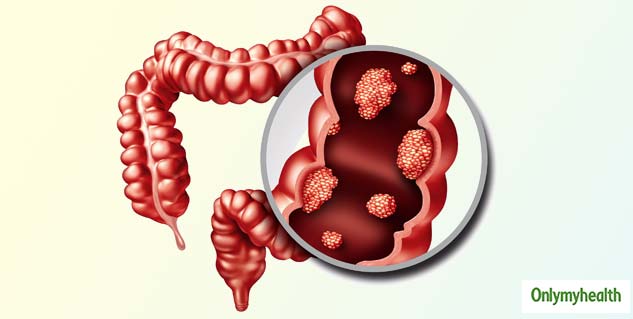 Symptoms Of Colorectal Cancer
According to the American Cancer Society (ACS), the following are the most common symptoms observed in a patient:
Altered bowel habits; diarrhoea, constipation etc.
Blood and mucus in stools
Unintended weight loss
Cramping or belly pain
Weakness and fatigue
The CRC risk is higher among people aged 50 and above and with a family history of this cancer. In addition to CRC, there has been an increase in metastatic colorectal cancer, a form of CRC unknown to many. Colorectal cancer cells often metastasise to other parts of the body. In Metastatic Colorectal Cancer, the cancer cells multiply to other parts of the body, paving the way for new tumours in different organs. This metastasising process is in the fourth and most terminal stage of colorectal cancer that commonly spreads to the lungs and liver.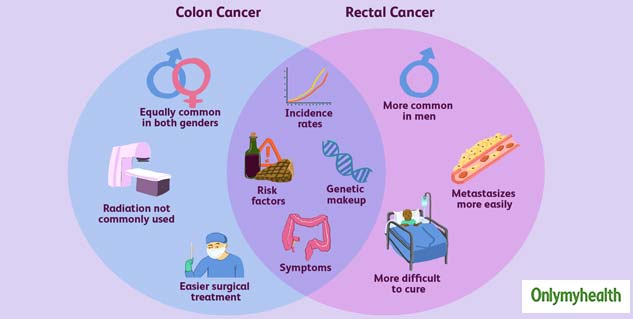 Treatment Of Colorectal Cancer
There are newer diagnosis and treatment options in place now. With personalised medicine moving away from holistic ones, treatment is now focusing on the patient's well-being and faster recovery times.
Faecal Occult Blood Test (FOBT) and Colonoscopy will help detect colorectal cancer. When caught in the early stages, be it the first or second one, surgery is recommended as a treatment option. When a patient is diagnosed with stage 3 colon cancer, chemotherapy should be administered 3-6 months after the surgery. Radiation is also advisable as it will help reduce the size of a tumour before surgery and helps terminate the remaining cancer cells.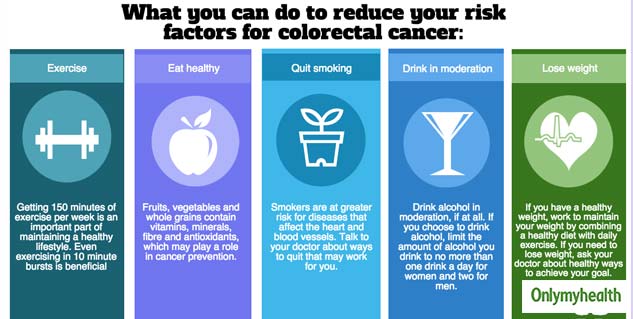 Also Read: Coronavirus Tips: Regular Cancer Care Amidst COVID-19
The cause of CRC can be partially attributed to a lack of physical activity and unhealthy food habits. Hence, it is critical to maintaining a healthy lifestyle with regular physical exercise and the consumption of a well-tailored nutritious diet while avoiding smoking and excessive alcohol intake. Also, cancer care is critical in today's time. Hence, awareness is essential.
Here are some tips for cancer patients to enhance immunity:
Also Read: Cancer Cases Are Increasing Rapidly In Men, Read This Report
Following are some takeaways to prevent the chances of CRC:
Maintain a healthy diet. Stay away from fatty, saturated and pre-cooked meals
Try to exercise every day for a minimum of 30 minutes
Stay away from addictions like smoking and drinking
Get yourself regularly checked after the age of 30 for any cancer-like symptoms
(With inputs from Dr CN Patil, Consultant Medical Oncologist, Apollo Hospitals, Bengaluru)
Read more articles on Cancer