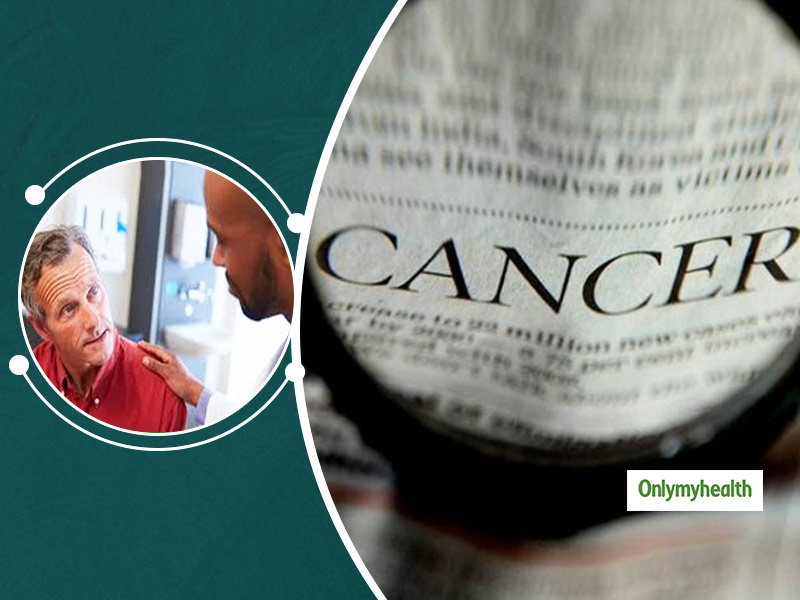 According to a report by the WHO (World Health Organization), in 2016, where about 11.5 million people were every year exposed to cancer, their number is estimated to reach 20 lakhs by the year 2040. According to one study, the risk of death from disease before the age of 75 is 7.34 per cent in men and 6.28 per cent in women. Statistics show that male-centric cancer cases are increasing steadily. Abhishek Shankar, Assistant Professor, Preventive Oncology at AIIMS, explains that in a large section of society, the image of men has been strengthened such that the organisation is not comfortable with their problems. Instead, they are weak to express their pain. This is the reason why men-centred cancers do not become the subject of a particular discussion. The sooner the disease of cancer is caught, easily it can be treated.
Cancer cases are increasing rapidly in men
Dr Ajay Sharma, Senior Consultant, Medical Oncology, Action Cancer Hospital, says that it is imperative to get cancer on hold as soon as possible. Still, in most cases, it is prevalent due to hesitation. And sometimes, due to negligence, people do not get examined, and the disease increases to the extent of incurable. Timely recovery of cancer is the basis of its successful treatment. According to one data, in 2018, the oral lip cavity accounted for 10.4% of the new cases of cancer. Among these, 16.1 per cent of the new cases of the lip and oral cavity of men and 4.8 per cent of women. According to a study, cancer affects women more than men, but deaths are more in men. In this event, cases of oesophagal cancer are about twice as many cases among women as the ratio of 2.4: 1, and it is the sixth most common cancer in India.
Also Read: World Blood Cancer Day 2020: Introduction To Blood Cancer And Its Early Symptoms
Cases are increasing in India at the rate of around 11.57 lakhs annually
According to the survey, and cancer is growing in India at a rate of about 11.57 lakh patients annually. Despite the technology of diagnosis, modernization in treatment methods and increasing number of trained oncologists, etc. India has 7.84 lakh deaths due to late diagnosis of cancer compared to Western countries. The theme of World Cancer Day this year was "I Am and I Will" which shows commitment to this effort. This theme makes all of us aware of lifestyle improvement to avoid the risk of cancer, as well as awareness for early diagnosis, the need to treat disease at affordable prices. We all have to create a positive environment for the patients who have cancer and clear the illusions and wrong social thinking related to it.
Also Read: Blood Cancer & Stem Cell Transplant: How Stem Cells Can Give Blood Cancer Patients A Second Chance
World Cancer Day
It is the practice of celebrating World Cancer Day on February 4 every year to raise awareness about this deadly disease and keep it safe for future generations. While its theme "We Can, I Can" was maintained between 2016 and 2018, from 2019 its theme "I and I will" has been kept so that people can take adequate measures to avoid it as well as fight it and resolve to free yourself from its clutches.
Read more articles on Cancer