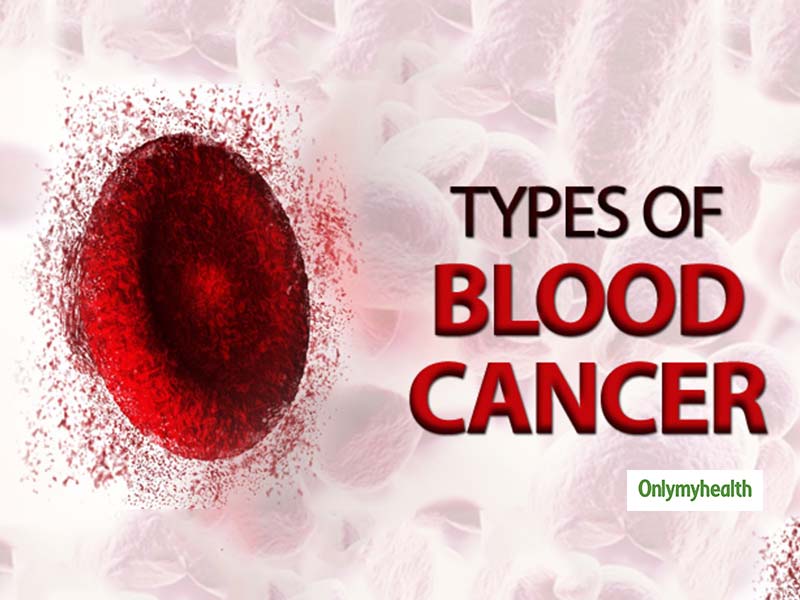 Your blood is a mixture of fluid and different types of cells and proteins. Red blood cells carry oxygen, while white blood cells fight diseases. Small cells, called platelets, act as a blood clot in your body, due to which the injury does not cause much blood to flow. In some cases, people who are HIV positive or who have AIDS may be more likely to develop certain types of blood cancer. Cancers are silent killers and before you may know it you might be in the last stage, hoping to recover. Recovery from cancer is very much possible but only the diagnosis and treatment are done on time. Read below to understand the three different types of blood cancers and their warning signs and symptoms.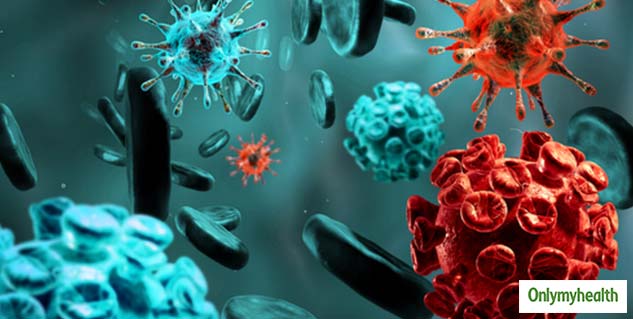 Also Read: Blood Cancer & Stem Cell Transplant: How Stem Cells Can Give Blood Cancer Patients A Second Chance
Lymphoma
The lymphatic system in the body gives the necessary power for you to fight any infection. It contains all the organs called lymph nodes in your body, which work to filter out the lymphocytes. Cancer that attacks the lymphatic system is known as lymphoma. They are the most common type of blood cancer because your lymphatic system runs throughout your body. Lymphoma can begin almost anywhere. If your doctor thinks you have lymphoma, the doctor will check your lymph node samples to analyse the condition further. Symptoms of lymphoma include fever, difficult weight loss, swelling in lymph nodes and fatigue. Apart from this, you may also see these signs:
Night sweats
Cough
Chest or abdominal pain
Not feeling hungry
Liver enlargement

Leukaemia
In this type of cancer, spongy tissue forms inside your bones, where blood cells are formed. This cancer also leads to excess production of white blood cells, keeping healthy cells away from fighting infections. But in leukaemia, along with making healthy red blood cells and platelets, it also keeps your bone marrow healthy. It is the most common type of cancer in children, but adults can also get it. You may have a fever, feel weak or have sweating, and your joints may ache. You may also have:
Swollen lymph nodes
Unexplained weight loss
Bleeding or swelling of gums
Other symptoms can include frequent infection, easy bruising, and anaemia, which occurs when your body does not make enough red blood cells.
Also Read: World Blood Cancer Day 2020: Introduction To Blood Cancer And Its Early Symptoms
Myeloma
The plasma cells in myeloma make antibodies called proteins that attack bacteria and viruses in your body. If you have myeloma cancer, your body replaces a lot of problematic plasma cells that make a protein that does not help fight infection. The built-up proteins further damage the kidneys, or your bones, and make them weak. You may not notice the symptoms initially, but the first sign is usually a pain in the bones, usually in your back or ribs. You may also feel weak, often prone to infection; you may feel very thirsty and urinate more. Also, you may have constipation, or numb hands or feet. If your doctor thinks you have myeloma, you will have to undergo a blood test to check for high levels of specific proteins and bone marrow biopsies. Also, scans are carried out to see the health of the bones.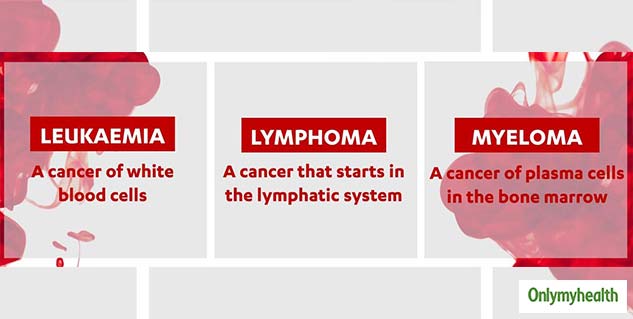 Read more articles on Cancer