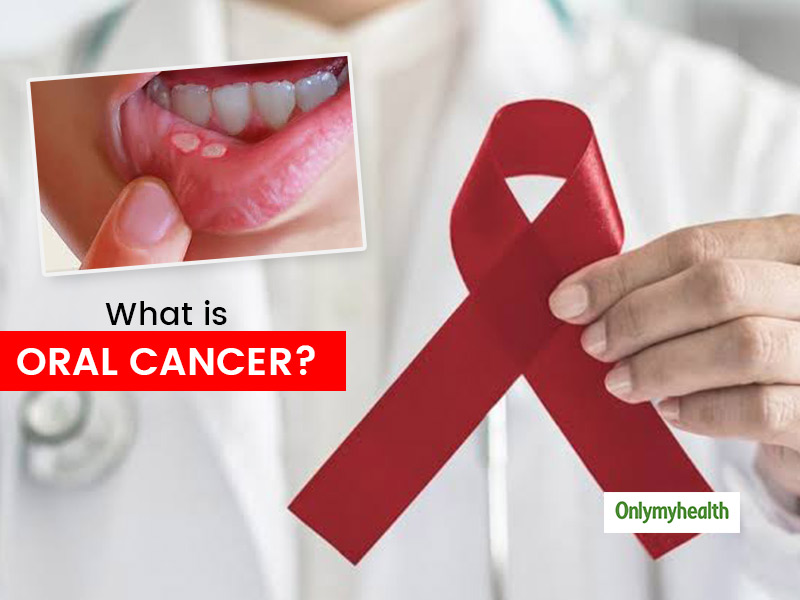 Oral cancer is the cancer in your mouth. Check out the stages, causes, symptoms, diagnosis, treatment and prevention of this cancer. Read on.
Cancer, also known as malignancy is an abnormal growth of cells that can develop in any part of your body including breast, skin, lung, kidney, colon, prostate and even inside your mouth. Talking about oral cancer or oral cavity cancer, the main characteristic of this type of cancer is a growth or sore in the mouth. Oral cancer includes cancer of the lips, tongue, cheeks, sinuses and throat. It can be life threatening if not diagnosed on time or left untreated. You need to see your doctor or dentist if you have any persistent oral cancer symptoms. The main cause behind this type of cancer is smoking or chewing tobacco. Oral cancer is a serious health condition that can affect both men and women at any age.
World Cancer Day is marked on February 4, every year, to spread awareness and educate people about cancer and treatment for this disease. World Cancer Day 2021 focuses on 'I Am and I Will' campaign which shows us that if we are together and United, it can create am impact on everyone around us. The aim is to make people realize that when we choose to come together, we can have a brighter and healthier world without cancer. Talking about oral cancer, it is important to know the underlying cause for timely diagnosis and treatment. So, on World Cancer Day 2021, Onlymyhealth editorial team spoke to Dr. Manish Sharma, Consultant and Head of Unit, Medical Oncology, Rajiv Gandhi Cancer Institute and Research Centre (RCGIRC), about the stages, causes, symptoms, diagnosis, treatment and prevention of oral cancer.
Oral cancer stages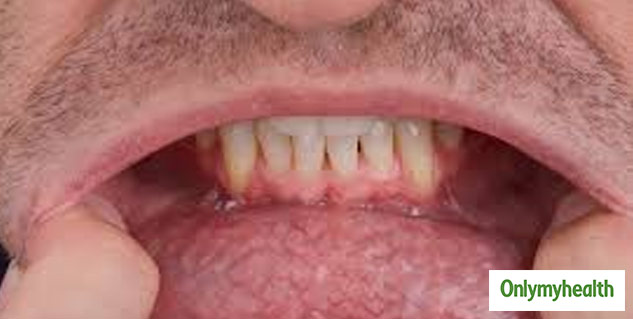 Like every other type of cancer, oral or mouth cancer also has four stages, in which stage 1 to 3 are curable, and stage 4 is incurable. Effective diagnosis and treatment can successfully be done in stage one. Therefore, here are the four main stages of oral cancer:
Stage 1: In this stage, it means that the cancer is only growing in the outermost layer of the oral cavity and not in the deeper tissues. Size of the tumor might be 2 cm or smaller.
Stage 2: At stage 2, oral tumor grows upto 2 cm to 4 cm and no cancer cells are present in the lymph nodes or in the surroundings of your cancer growth.
Stage 3: By this stage, the cancer is growing and the oral tumor is larger than 4 cm. and no cancer cells are present in lymph nodes or the surrounding regions. Cancer cells might be present in one lymph node on the same side of the face.
Stage 4: Stage four oral cancer differs from patient to patient. This stage is hard to treat and the tumor can be of any size. The cancer has spread to nearby lymph nodes and sites as well. There might be metastasis with a tumor of any size.
Also read: Oral, Head And Neck Cancer Awareness Week 2020: Early Signs And Symptoms Of Oral Cavity Cancer
Symptoms of oral cancer
The signs or symptoms totally depend on the location of the oral cancer, whether it is in the oral cavity or the throat. You should surely contact your doctor if these signs persist for more than one or two weeks. Only a proper diagnosis can tell if it is oral cancer or any other type of infection. According to Dr. Manish, here are the main symptoms of oral cancer:
Persistent lip or mouth sore
Painless ulcer
Difficulty in swallowing
Stuffiness of nose
Bleeding
Difficulty in eating
Loose teeth
Pain
Less jaw/oral cavity opening
Change of voice
Cough
Breathing difficulty
White or red patch inside the mouth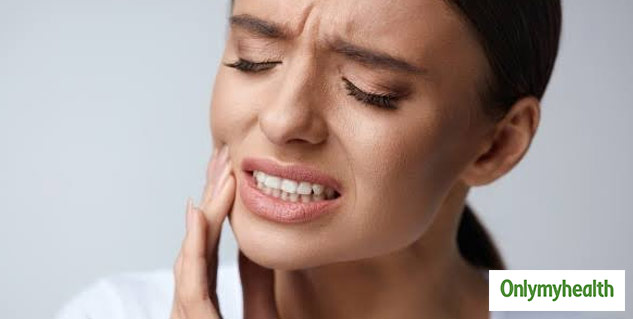 What causes oral cancer?
Mouth cancers mostly form when cells on the lips or in the mouth go through changes in their DNA. A DNA is responsible for instructing a cell on what to do next. The changes help the cells in growing and dividing, while the healthy cells die. The abnormal growth of mouth cancer cells usually forms a tumor. After a period of time, it might spread across your mouth and to the other parts of the head and neck. This type of cancer most commonly begins in the flat and thin cells that are present on the lining of your lips and the inside of your mouth. Most oral cancers are squamous cell carcinomas.
Dr. Manish said, "The most important causes are tobacco chewing and smoking. 80-90% of the oral cancers are related to tobacco chewing. Alcohol intake and smoking also have a very negative impact on your throat and mouth. Sometimes, non smokers can also get cancer due to a sharp tooth. Family history does not play a major role in this type of cancer."
Oral cancer diagnosis
As per Dr. Manish, for the diagnosis oral cancer, there are two stages, i.e the type and stage of cancer. The diagnosis is done through a biopsy first. For staging, a CT scan and MRI can be done as it will tell you about the stage of oral cancer. If you have a red or white patch in your oral cavity, then that needs to be checked by the doctor as you can stop this pre cancerous lesion on time. An early diagnosis is important to treat any type of cancer.
Also read: Lower Your Risk of Oral Cancer With These Care Tips
How to treat oral cancer?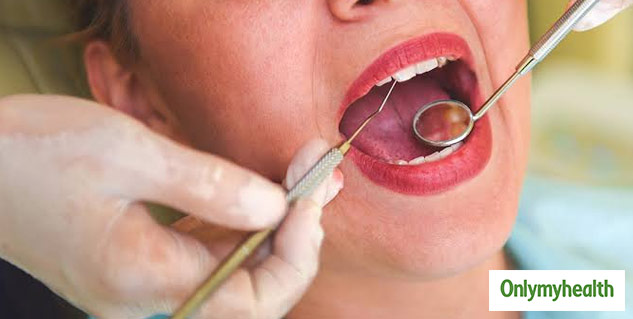 Oral cancer treatment also depends of the stage of cancer. The three most common methods of treatment for oral cancer are radiation, surgery and chemotherapy. Stage four cancers that are beyond oral cavity can only be treated by chemotherapy/immunotherapy. The cancer which has not moved beyond the local site can be treated through surgery initially, and radiation and chemo are only given if there are some positive features in the patient's condition. Localised cancer can be treated by radiation, surgery and chemotherapy. On the other hand, if the cancer has spread to other sites then the only treatment left is chemo and immunotherapy. You have to eliminate smoking and alcohol from your lifestyle.
Oral cancer prevention
The preventive measures are related to the underlying cause as well. Eating a balanced nutritious diet and exercising daily also contribute towards being active and preventing many illnesses. So, here are some things you can do for oral cancer prevention:
1. Quit smoking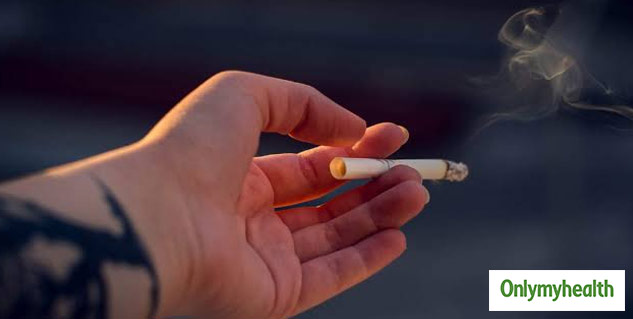 Smoking may put your at a higher risk of oral cancer, be it mouth or throat cancer. It can have an adverse affect on the inside of your mouth. You can even talk to your doctor about techniques for quitting smoking.
Also read: World Cancer Day: Let's Fight Cancer
2. Avoid alcohol
Alcohol consumption also triggers the growth and advancement of oral cancer. It is a risk factor and a major cause of most types of cancer. Avoiding and minimalising alcohol intake is a good way to prevent and avoid the spread of cancer. You can set a specific level of alcohol consumption for yourself.
So, these were the stages, causes, symptoms, diagnosis, treatments and prevention of oral cancer by Dr. Manish Sharma. If you experience any of the above mentioned signs or symptoms, then you should visit your doctor or an oncologist for further examination and diagnosis to receive the appropriate medical treatment. The tests are done to know if it is oral cancer causing the signs or any other health problem. You can protect yourself from oral cancer by controlling your smoking and drinking habits and making certain lifestyle changes.
Read more articles on Cancer