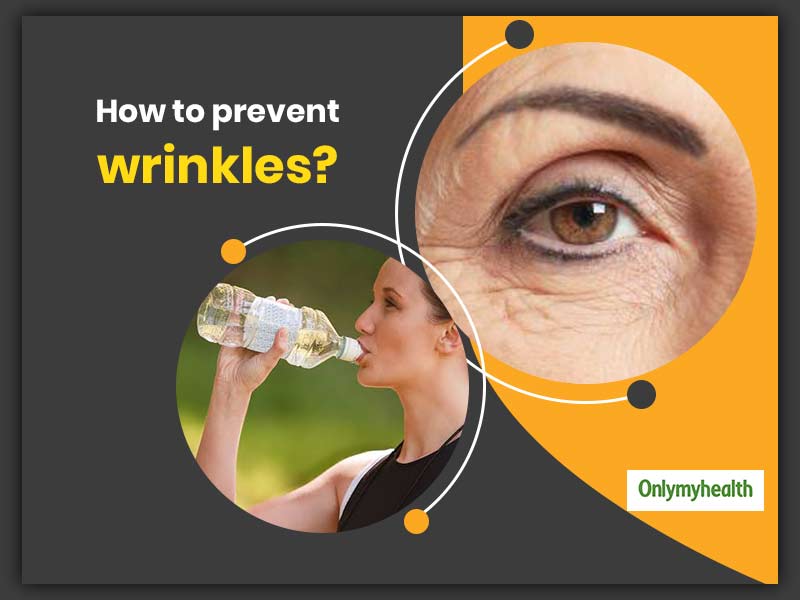 There can be premature wrinkles and other signs of ageing in some people. Read on to know about some tips to prevent them.
The skin tends to lose its elasticity as we get older because the collagen production slows down with time. This process can be boosted using a number of factors, including sun exposure, air pollution, and some lifestyle choices. As your age increases, the skin becomes more thin and dry as well. When your skin does not have enough moisture or volume as it has usually, then it can make you more prone to wrinkles. A few facial lines or signs of ageing aren't a problem for some people but a lot of them on your face prematurely can be a matter of concern. You can treat these wrinkles without medical or surgical procedures, it can be challenging to reverse the appearance of wrinkles once you already have them. But there are some ways that can make the wrinkle appearance slow. Read on to know about some tips to prevent wrinkles and other signs of ageing.
How to prevent wrinkles?
Here are 7 useful tips to prevent wrinkles and other signs of ageing:
1. Use a moisturizer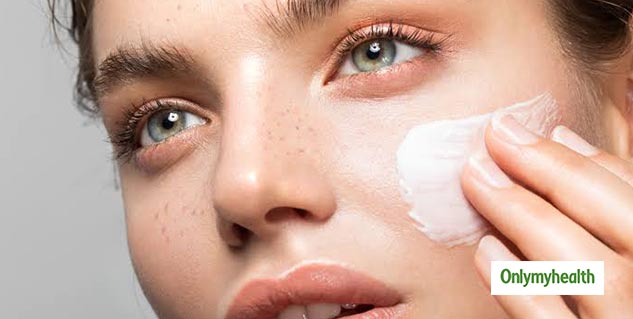 A moisturizer plays the role of a drink that is hydrating your face. Moisturizers help in rejuvenating, nourishing and hydrating the skin. This should be an important part of your beauty care routine as when you get older, your skin becomes drier, which makes it an easy target for wrinkles. Some researches believe that using a moisturizer is effective from preventing wrinkle formation on a deeper level as it contains hyaluronic acid and vitamin C. You can ask your dermatologist for correct product recommendations for your skin.
2. Stay hydrated
Drinking water is essential for your overall health and skin too. Your body requires adequate amounts of water to fulfill many bodily functions. It helps in flushing out toxins, improving digestion and also keeping your skin healthy and active. According to a study, keeping yourself hydrated can have extremely positive effects on your skin and also prevent wrinkles effectively. Therefore, it is important to stay hydrated as well.
Also read: Face-Wrinkles? Try This Anti-Wrinkle Treatment At Home
3. Consume vitamin rich foods
According to a study, a lot of people who eat high amounts of red meat and unhealthy snacks have more facial wrinkles than people who focus on fruits and vegetables in their diet. Foods that are high in anti-inflammatory or antioxidant properties might also improve the skin's elasticity and protect against skin damage and premature signs of ageing. Some foods and drinks with these beneficial properties include green tea, olive oil, salmon, avocados and pomegranates.
4. Avoid sun exposure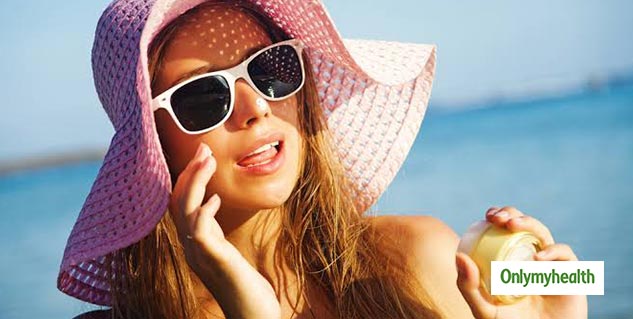 If you have had too much sun exposure then the effect of dark spots is known as hyperpigmentation. In fact, more time spent under the sun may also make your skin age faster than normal. These signs of ageing include wrinkles and tightness in the skin. And from sunburns to redness, you might experience many other changes on your skin due to sunlight. You might even get freckles on your skin due to too much exposure.
5. Avoid smoking
Smoking tobacco can also damage collagen and elastin, the fibers that give your skin its elasticity and strength. It makes your skin look young and plumpy. Moreover, the nicotine present in cigarettes causes your blood vessels to constrict. This reduces the blood flow to your skin which causes less oxygen in your skin. It can also restrict the essential nutrients such as vitamin A, that can get to your skin.
Also read: Wrinkles On Your Face? Check Out 8 Magical Home Remedies To Treat Them
6. Limit sugar and carb intake
You also have to limit your sugar and carb intake in order to prevent wrinkles on the skin. Sugar and refined carbs can shoot up your blood sugar levels, hence triggering the release of insulin in the body. Insulin causes inflammation in your skin and all over your body. It can cause damage to the fibers, which leads to less skin support and more wrinkles.
So, these were some tips to prevent wrinkles and other signs of ageing. Just take some necessary precautions while going out and remember that only you can protect your skin from any premature signs of ageing. In fact, you can even contact your doctor/dermatologist to suggest some ways to keep your skin safe from wrinkles, dark circles, freckles, etc.
Read more articles on Skin care