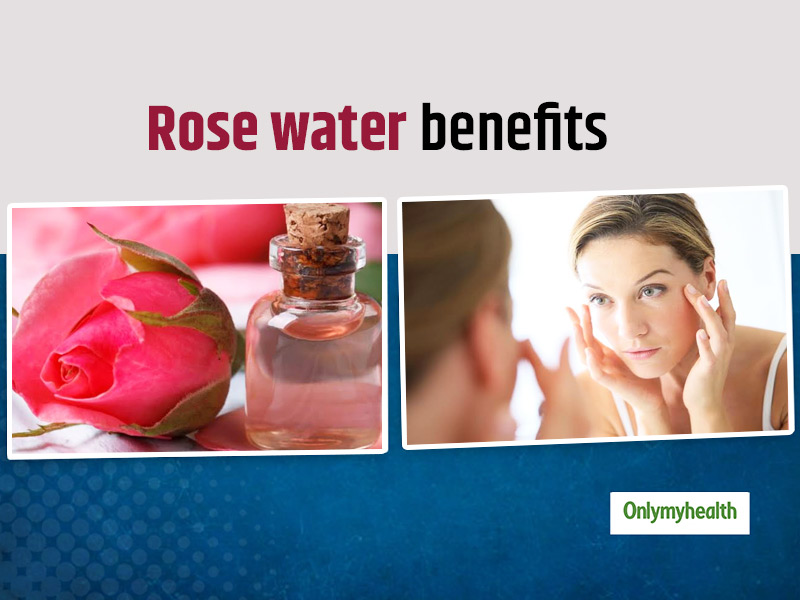 There are many natural remedies that are a part of your beauty care regime. One of those beneficial ingredients is rose water. It is easily available in the markets and online, and is used in almost every household. Some people use it for skin care, while many mate it a part of their hair care routine. You can fight oily, dry and even combination skin by adding rose water on your beauty regime. It used by a lot of women all over the world, and not just India. However, you need to take care and buy only 100% pure rose water while purchasing. It is distilled water of rose petals and has no chemicals in it.
Rose water is prepared by steeping rose petals in water. At times, a product consisting of rose oil extraction can also be used instead of rose water. There is a wide range of skin benefits of rose water and it is a famous ingredient in many cuisines and religious rituals too. Rose water for skin and rose water for face are two of rose water's most popular uses. Rose water has an amazing fragrance and is also sometimes used as a mild natural fragrant by replacing various perfumes that contain chemicals. Read this article further to know about the skin benefits of rose water and ways to use it.
Benefits of rose water on skin
Rose water is being used in beauty regimes since many years. It is also a popular home remedy used to combat many skin problems. It is usually found in beauty products as a main ingredient for its rejuvenating, soothing and calming properties. It also contains antiseptic properties and is mostly used to bring glow to the skin. So, here are the main 6 benefits of rose water on the skin:
1. Treats acne
Rose water contains beneficial properties that can help in treating acne or pimples in the skin quickly and effectively. The antioxidants present in this natural remedy help in cleaning your skin by reducing acne. So, it can help in getting rid of acne, especially on your face. You can apply it on the affected areas before bedtime at night or right after waking up in the morning. A face pack, including rose water can be extremely helpful in such situations.
2. Removes excess oil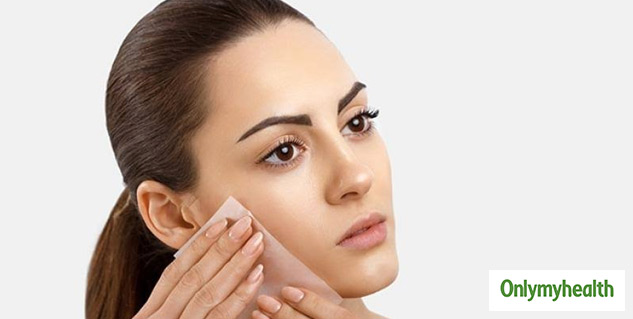 By removing the extra dirt and oil, rose water helps in preventing clogged pores, thus no more blackheads and whiteheads. It is full of antioxidants and can deeply cleanse your skin, eliminating the scope of excess oil and dirt. It also helps in reducing redness and irritated skin, that might happen due to sunburns and other external factors. Therefore, rose water can remove excess oil, dirt and treat redness on skin naturally.
3. Hydrates and moisturises
Rose water is also one of the best and natural hydrator and moisturizer for your skin. Pure rose water tones the skin and makes it radiant. If you have dry skin, then you don't need to worry and just use rose water on your face. A quick spray is more than enough for your face to get hydrated and moisturized.
Also read: 5 Unusual Health Benefits Of Red Rose Petals
4. Heals minor cuts and wounds
Rose water contains antiseptic properties, which enables it to heal minor cuts and wounds without causing any infections. It can disinfect the wounds with its properties. Moreover, you can also get a soothing and cooling sensation on the affected area.
5. Helps with signs of ageing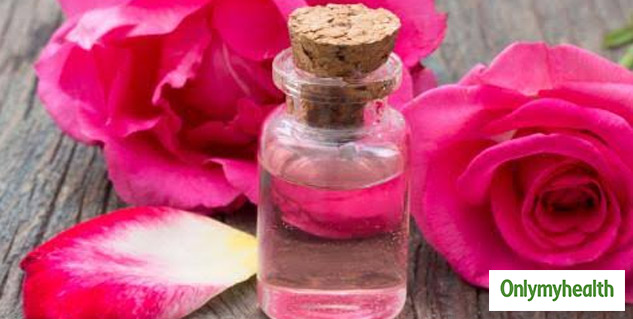 Dark circles and puffy eyes is a common problem that is faced by a lot of people. In fact, some individuals might even feel embarrassed or awkward due to this issue. In such cases, you can use rose water through many ways. Your dark circles will tone down after a few days, with its beneficial properties. Even there are pre mature signs of ageing in some people. You can also treat wrinkles by applying rose water through a face pack. The antioxidants that are found in rose water help in plumping the skin in order to protect it from getting wrinkles. You can get rid of those puffy eyes by using a rose water eye mask within a few days.
6. Natural makeup remover
Another skin benefit of rose water is that it acts as a natural makeup remover and there is no need of buying chemical based products from the store. It will refresh your face and help in setting and well as removing the makeup from your face. Rose water is a multi tasker and restores the skin's pH balance. You can keep it handy in your bag and spritz it on your face quickly whenever needed.
Also read: How to make a natural skin toner at home
Ways to apply rose water
Here are 3 best ways to apply rose water on the skin:
1. Face pack
A rose water face pack can prove to be very beneficial for your skin, and to fight many problems related to it. You can also use sandalwood powder and mix it with rose water to make a thick paste and for more effectiveness. Apply it on your face and massage gently for a while in a circular motion. Leave it and let the pack dry for a few minutes. Wash your face with warm water and repeat this atleast thrice a week for beautiful skin. You can use this paste daily to provide a soothing and cooling sensation on your skin and to get rid of many skin problems. In fact, it can prevent many skin infections from developing. You can also use Multani Mitti and besan along with rose water for beauty benefits.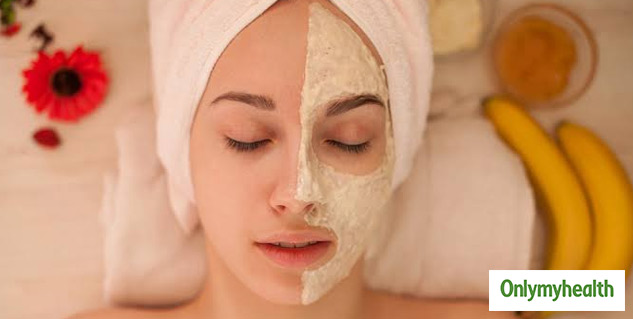 2. Spritz on your face
You can also put rose water in a spray water and spritz it on your face. There are rose water based face mists available in the market that have many natural ingredients and are good for your skin. It can set your makeup and play a role in removing it as well. Just a spritz of rose water on your face can wipe off the sweat and accumulated dirt, especially while going out.
Also read: Rose Water For Hair Fall, Rinsing Your Hair With Rose Water Has Many Benefits
3. Rose water eye mask
One of the best ways to treat signs of ageing like fine lines or even dark circles and puffy eyes is a rose water eye mask. You can use two cotton balls and dip it into pure rose water and keep it on your eyes. This will not only help with your under eye problems but also make you feel relaxed and fresh with its soothing and cooling effect. You can keep the cotton balls on your eyes for 15-20 minutes. Rose water contains anti-inflammatory properties, hence it can help in reducing the symptoms of many eye infections including conjunctivitis and even dark circles. This is the clear membrane that lines the eyelids and covers the white part of your eyeball.
These were the benefits of applying rose water on your skin and some easy ways to use it. It is not only a natural remedy for your skin but can do wonders for many hair care problems as well. You can use many natural ingredients with rose water and make a face pack or hair mask to enjoy the all the benefits it has to offer. In addition, you can also buy rose water based creams or lotions and apply on your skin everyday.
Read more articles on Skin care