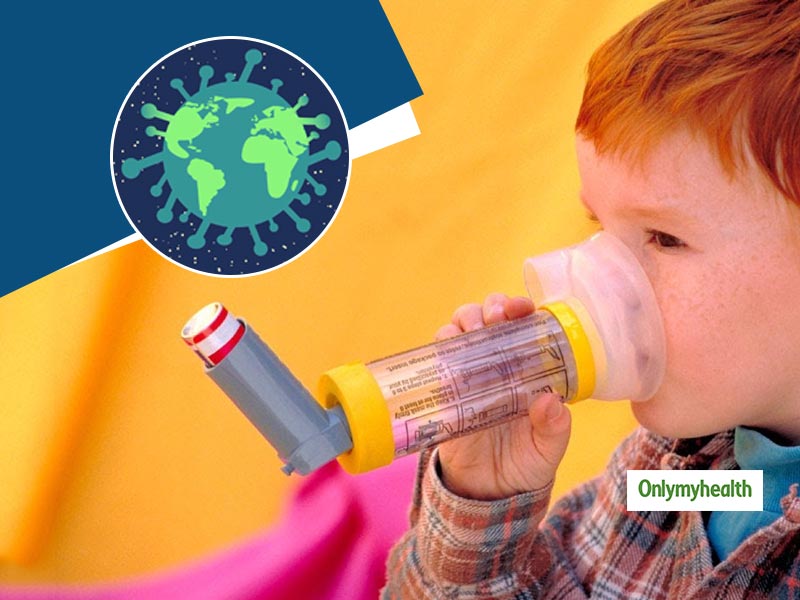 Asthma kids health: COVID-19 infections are on the rise; more and more people are being exposed to the carriers and are at risk of acquiring the infection. In these times, we need to be very well aware of the precautions to be taken to protect ourselves from acquiring the disease. While it is stated that children have lesser severity of coronavirus infection, we still need to be ready and well prepared to protect our children. While the doctor prescribes these medicines, one also need to read the instruction on storage and cleanliness of the separator and mask and educate the parents and if possible the child about the same.
Children with preexisting asthma are at a higher risk
The reduced compliance of the respiratory system puts asthmatic kids at an enhanced risk of morbidity and mortality on exposed to the coronavirus infection. Each one of us is well aware that this infection affects the respiratory system more than any other body part. The doctors need to educate the parents and children with the necessary precautions like continue to take the prophylactic medications as advised by their doctor regularly. The emergency bronchodilators and inhalation steroids which are recommended must be kept available at home with the spacer and mask in working order.
Also Read: Important Health Takeaways For New Parents
Besides having equipment ready and medications up to date, what else can parents of asthmatic kids do to prepare for COVID-19?
A child with asthma in its acute phase usually responds to medicine taken by nebulizer or an inhaler. The problem with nebulizers is that if a person who is accidentally infected or is in carrier state if uses nebulizer with Coronavirus, the aerosols generation is much higher so the spreadability increases. Therefore, only oral medications or inhalers are to be used, and these should be readily available at home.
The use of spacers, along with inhalers, is highly recommended to improve the acceptability, better drug delivery, easy to clean and use, thereby improving the compliance. While we are ready with the medication kit to prevent our asthmatic child the golden rule to prevention, that is social distancing, use of face masks whenever going out and frequent hand washing /sanitizing hands cannot be forgotten.
The Lockdown is opening and is in its Phase 1 where some relaxations are given, but it is essential to abide by these golden rules to protect our little ones. Avoid crowded places, if other family members are travelling to work than they must take adequate precautions to disinfect after coming back from work.
Proper sanitization of the house, disinfecting by keeping in sunlight, cleaning the commonly touched surfaces regularly is recommended. While using a disinfectant make sure that you do not spray it as the smell and aerosols of disinfectant can also trigger symptoms in a child with asthma, hence while disinfecting pour the disinfectant on a cloth piece and then clean.
Last but not least if any sign appears to seek timely medical advice. Prevention is better than cure has been proven time and again and cannot be overemphasized.
(Medically reviewed by Dr Himani Khanna, Developmental Pediatrician & Co-Founder of Continua Kids)
Read more articles on Parenting Tips