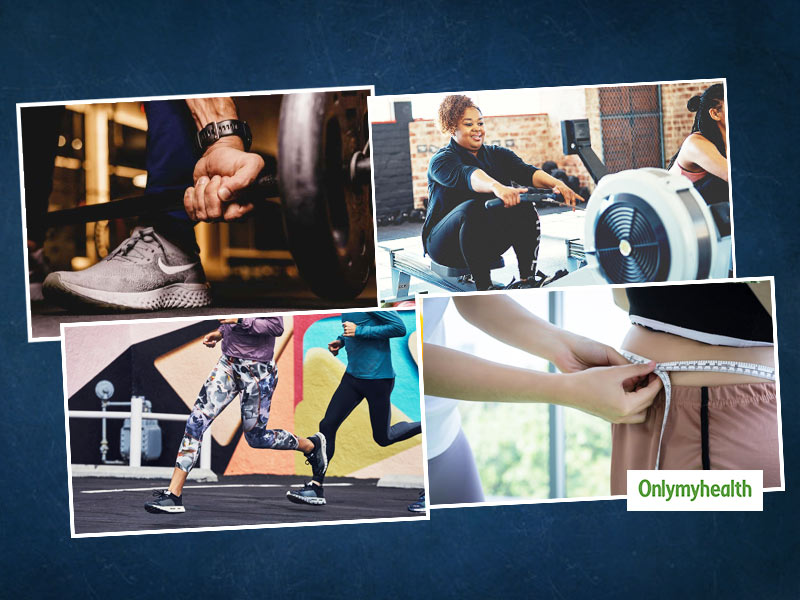 Overall fitness and fat burning exercises at home: Let us delve into the concept of perfect movement. What is it? It is essentially based on your body and its capabilities. Some people are entirely out of shape, some wholly burnt out, and then have top athletes in physical ability and health extremes. Let us look into the primary influencing elements to understand better prescribing ourselves with a workout that best suits us. Exercise is composed of three simple variables – time, intensity, and recovery, with movement or physical exertion frequency, are secondary factors. Most people are into the idea of toning their bodies to develop a better definition, frame and physique. Although, toning involves working the body a little differently. Mukund R, Move Coach, Medall mainly delves further into overall fitness and fat-burning and maximize the benefits from these processes.
TIME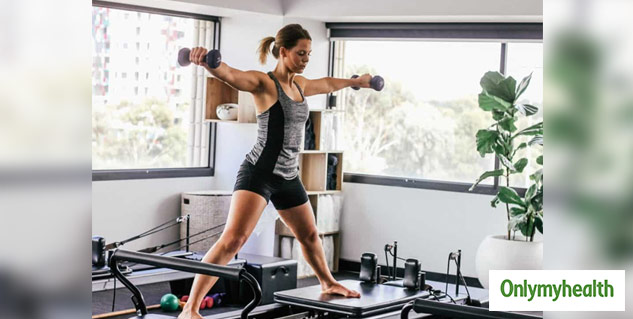 Fat burning exercises at home no equipment for beginners: We must understand that exercise is not something that releases more Growth Hormones (HGH), the primary fat-burning hormone. The more one works out, and the more Cortisol is released into the body, inevitably causing a rise in stress levels. Therefore, people doing high-intensity, long-duration programs or boot camps only raise cortisol levels and will not necessarily get fitter or trigger weight loss. Ideally, to start growth hormones, you need shorter-time, higher full-body intensity and lots of recoveries. This is proven to be the winning recipe for holistic health and fitness.
Sit-up helps tone the body: This exercise can be done on steps or stairs of your house! Here's what have we got, the right training to tone your body. Yes, this not only helps you to tone your body, but it also increases heart tolerance. Although its onset may be a bit tired, you will feel the difference in a few days by doing it continuously.
Cardio activity: Skipping is not only a fast cardio activity, but it helps to tone you down, targeting your shoulders, lower extremities, thighs and calves simultaneously. Skipping is an excellent method to burn calories; it causes extra fat to burn from the body.
INTENSITY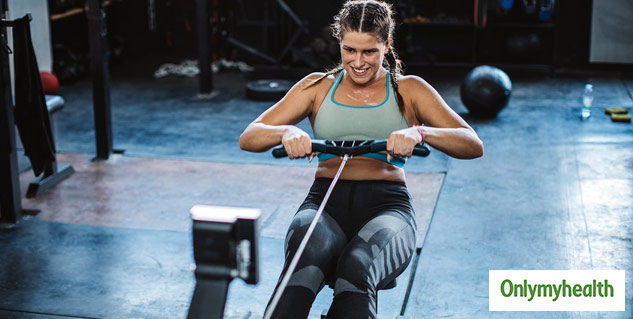 What kind of power do we mean? Anything that works every single muscle at one time would be the best approach. Some people would do kickboxing or an aerobic workout that would only engage their lower body or upper body. Deadlifts, for example, with the right technique, can meet the required level of intensity as every single muscle you have is used in the process. Doing a jump rope workout or certain types of yoga are also known to work every single muscle.
These types of exercises essentially spike our heart rate or pulse rate quickly and work the entire body. However, it is not recommended to take part in such routines for too long; keep it short. Let us assume you do a HIIT for 1-3 mins, and then you rest for 4-5 mins, versus, cross-fit which is over-training for someone too old – 1 min off and 1 min on – does not work as it does not involve enough recovery time as the pulse rate must come down.
Example: Cycling or sprinting rigorously for 1-2 mins rests for 2-4 mins and repeats. This can be done 20-40 mins once every 2-3 days. This will efficiently engage your heart rate and metabolism while maximizing your system's production of growth hormones. On rest days, in between, you employ some walking for an hour or so.
RECOVERY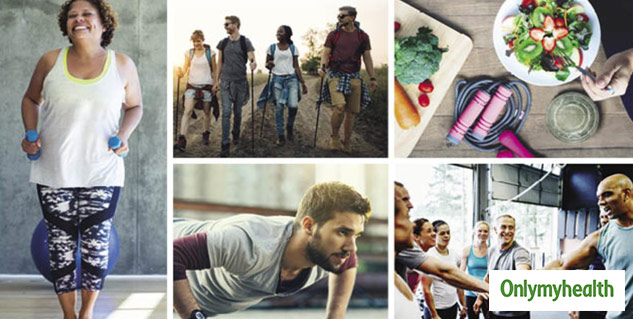 The other important variable is recovery. All the benefits we are looking for from our exercises occur from this recovery stage, primarily when we sleep. This process takes place for up to 48-seventy-two hours after the workout – this is when all the good stuff happens in the body. This recovery phase involves the management of stress in the body, muscle-rebuilding and the fat-burning process. It may take time. Concerning recovery after a HIIT routine, one must be in excellent shape to do this every day. Some need more time to recover after a HIIT workout and can take them about 4-5 days in many cases. With such people, when shifted from HIIT workouts every other day to once a week, they generally start losing weight much more rapidly as they allow their bodies to undergo the required level of recovery.
This is important to test in your body. If you find it difficult to lose weight, try increasing recovery time and see if this helps. The results may very well shock you! This is far healthier than sacrificing sleep and waking up early. Sleep is more important, as most critical fat-burning and metabolic processes occur while you are asleep. If you over-train by working out frequently and sleepless, you will not see any results. Over-working the body can neutralize these effects!
In the recovery phase, you have to make sure that your stress is low, sleep is good, refrain from overdoing it and most importantly, that you are not eating unhealthy food. If you were to eat a little sugar or a little juice or wine, you would eliminate any benefits from exercising in the last 48-72 hours. Hidden carbs and sugars can have this effect on recovery.
Conclusion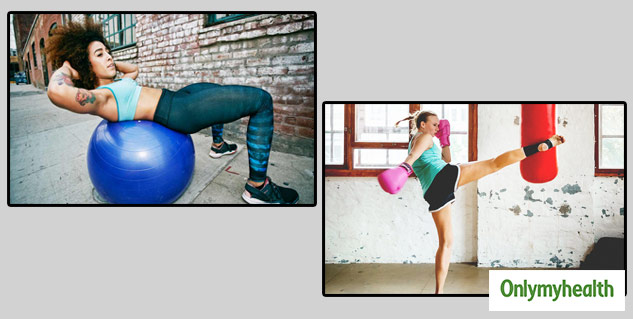 An essential rule of thumb: The maximum time of workout in high-intensity (HIIT) exercises should be short-time intensity and long rest and repeat. Anytime this is done for more than 40 min, it tends to diminish your returns or overall development. It is even advised to increase the intensity rather than duration once you make progress.
Running: If someone is attempting to lose weight for the first time, then originally, a few times should be used only for a walk, which is discussed above. When walking is followed after a few days, running and jogging can be used. It is said that running in the practice of weight loss (can also be an excellent choice). The running method dramatically influences the entire body and can overcome weight by reducing calories rapidly. According to the data, a half-hour run, in general, can reduce it to about 295 calories.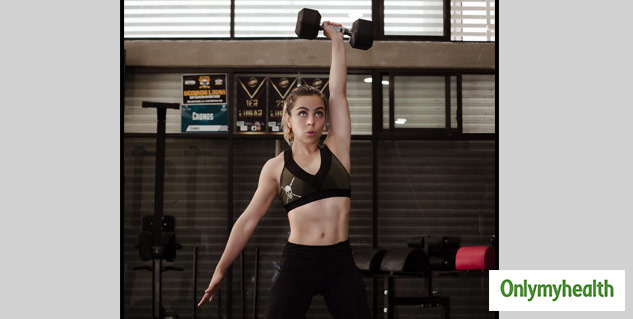 Walking: It is the most effortless activity for weight loss. According to specialists, a walk may be the best choice for people who want to lose mass. For this, the space around the home can be used for some period. Immediate steps can accompany even the rooftop of the house for about thirty minutes. Doing this will decrease the body's calories and can help in managing weight. According to specialists, a person can generally reduce up to 371 calories in an ampere-hour by walking fast.
Bicycling: Cycling in exercise is also an excellent option for weight loss. Cycling is an activity in which one does not even realize that any laborious work is being done for weight loss.
Swimming: There is nothing better than swimming to lose weight. Swimming is an intense impulse exercise that affects all parts and weight to be controlled and reduced.
Takeaway Tip: Short-time – high intensity and rest is the proven formula for a healthy exercise regime! The key is to let your body recover! Hence, it would be best if you shortened the time, increase the intensity, but at a very gradual pace as it is effortless to overdo and hurt yourself. Do not jump too quickly into it.
Read more articles on Exercise fitness