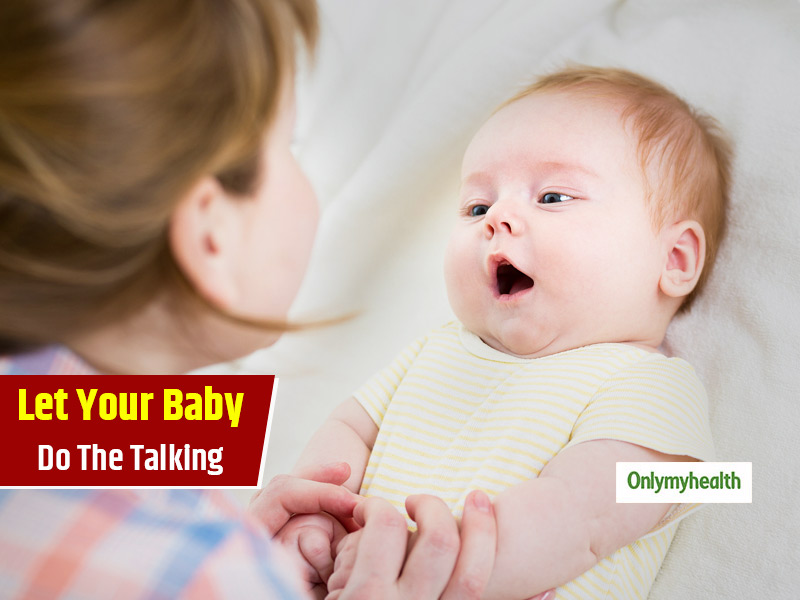 If you are eager to hear your tiny tot talk, here are some parenting tips that can help you.
After the baby is born, you cannot wait to hear the words 'Mumma' and 'Papa' in his cute voice. Why only parents but grandparents, siblings, everybody wants the baby to start talking sooner. People even try to make the baby talk. Some babies start to talk as early as 6 months while this may take up to 2-3 years in some. When the wait becomes longer, it raises concern as this is not considered normal.
Most infants start murmuring at the age of 11-14 months as per experts. On the other hand, babies start speaking clear words by 16 months. About 40 words are spoken by them on a daily basis. The first words they speak can either be what they are been encouraged to say or words they hear the most. Kids are extremely smart and try to say every word they hear which not only provokes them to speak but also increases their vocabulary. Only a parent can help the baby talk. Here are some tips to make your baby talking.
Speaking and Baby's Brain
Speaking is controlled by the brain. To trigger speaking, the brain of the baby needs to identify the objects or persons with their names. This trains their lips and tongue to create sound and speak. How sooner the baby starts to speak depends upon brain development and motor skills. On average, an 18-month old baby starts to mutter words in their short forms. Thereafter, voice clarity is developed which helps the kid speak clear words. Parents can motivate the kid to speak which helps him pick the words. Here are some tips that can help you.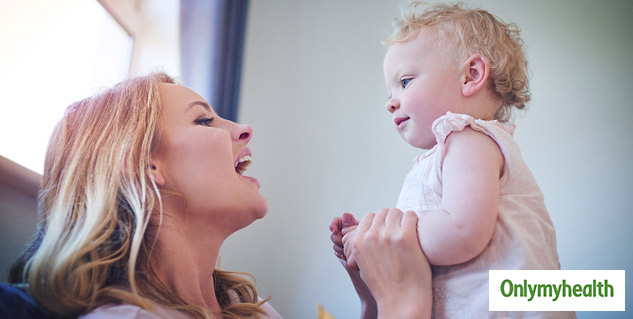 Chatter Away
The easiest thing to do is chatter with the baby to help train their mind. The more words they hear you say, the more baby's brain will process them catch and understand the words. As much as their brain is engaged, the more it will make the baby speak. No matter they are understanding or not, you talk them just like you talk to anybody else. The baby would feel loved and connected. This encourages the baby to start talking to you and responding to your talks.
Also Read: Important Tips If You Are Planning Your First Pregnancy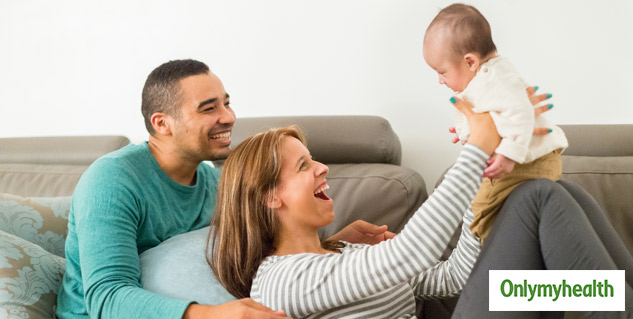 Sing
Music reaches the mind of the baby and stimulates the development. As you sing, the baby will try to catch the music and start singing along. No matter how bad you are at singing, doesn't matter, it's not a singing competition. Sing rhymes, lullabies, soft songs, etc. to help them sing along.
Complete the sentences
When your baby says something and leaves the sentence incomplete, you complete the rest for him. This is best for babies who speak unclear words. This practice would motivate them to bring clarity in their voice and learn more words.
Also Read: 4 Types Of Parenting And Its Effect On Kids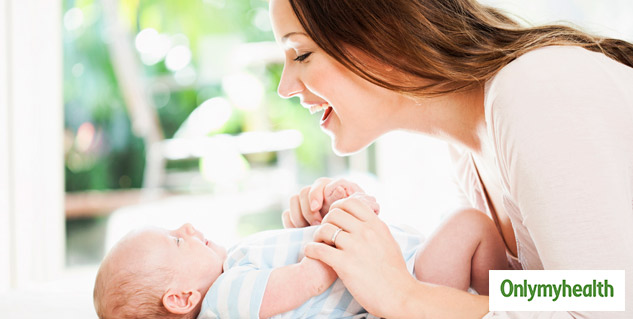 Babble Back
When the baby is saying something or making a sound, repeat after him. He'd feel loved and encourage upon seeing you copy his words and sentences. In this way, you can teach him more new words and he will start to talk sooner.
Read More in Parenting Tips