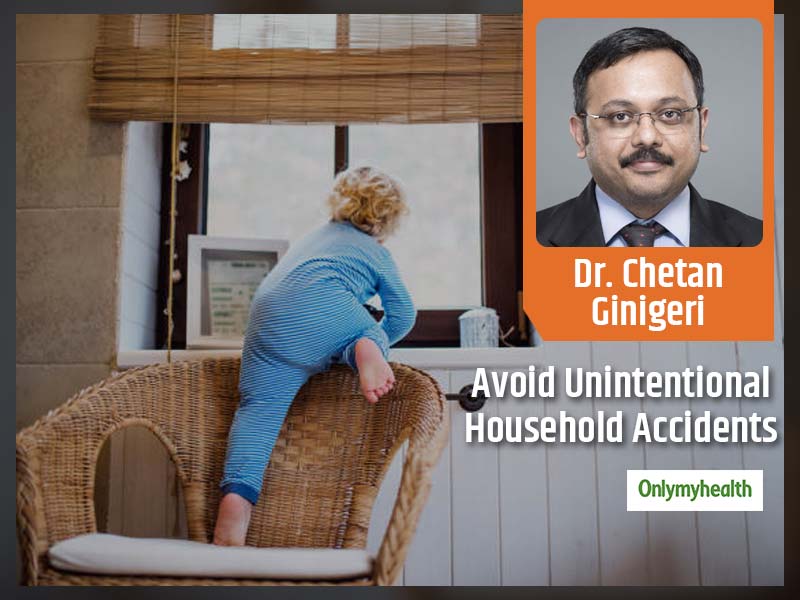 Unintentional household injuries account for a high rate of death in kids WHO carried out a study, which mentioned that more than 2,000 families are torn apart due to losing their kids to such household accidents and injuries. Such happenings in a family are undoubtedly irrecoverable and can leave life-long damage to one's family and lives. Dr Chetan Ginigeri, Consultant - Paediatrics & Paediatric Intensive Care, Aster CMI Hospital says that it is essential to keep a check on kids when at home to be sure that they are safe and away from any chances of injuries.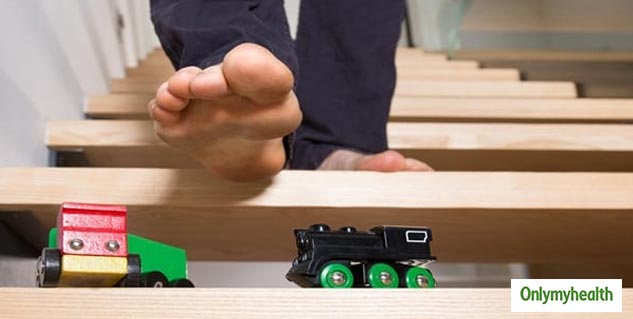 With the COVID-19 pandemic making all of the stays indoors, we can imagine how difficult it can be for parents to keep their kids engaged all the time at home. Everything is happening from home, even classes for kids and office work for adults. For working parents, it is tough to keep a check on what the kids are doing almost all the time, especially now when kids are specifically told to be indoors safe from the pandemic. Dr Ginigeri adds that it is essential for parents to strike a balance between work and family during such times.
Also Read: First Aid Basics: Teach Your Kids These 5 Essential First Aid Tips
Implement Injury Prevention Strategies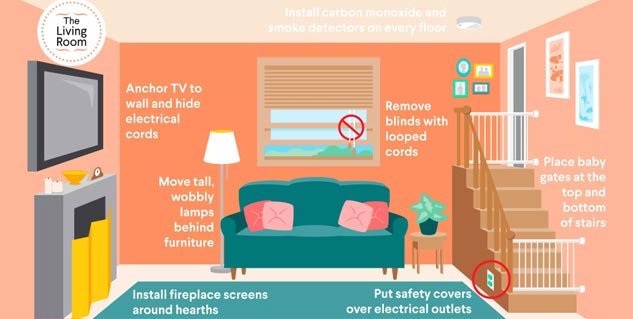 Dr Ginigeri adds, "Parents should adopt proven interventions such as child-resistant packaging for medications, fencing around swimming pools, hot water tap temperature regulation and window guards to prevent kids from harming themselves. Also, kids crossing the age of 5 become prone to unintentional injuries. In most cases, such injuries can also lead to life-long disabilities, scarring their life forever. Parents often take such injuries lightly, thinking that kids are supposed to fall and learn, but parents should guide their kids for them to understand the need to take care of basic precautions."
Types Of Common Childhood Injuries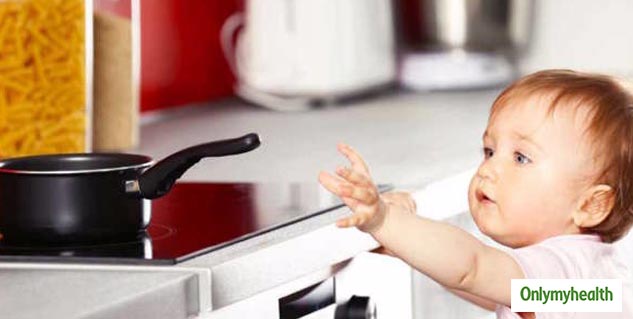 Common injuries at home include:
Falling from a tabletop, bed
Stumbling while running fast indoors
Unknowingly swallowing of harmful products like rat poison, toy parts
Burns from hot water, kitchen fire
Drowning while falling in the pool, etc.
Injuries while learning a new skill without adult supervision like learning how to ride a bike, etc.
Also Read: Homeschooling Due to Coronavirus? Here Are Few Tips To Ace It Explains Parenting Expert Jyotika Bedi
How To Keep Kids Safe At Home?
Here's what Dr Ginigeri has to say on the various ways in keeping the child safe from any harm. It is the parents who can keep the kids safe by educating them tactfully about the multiple dangers around them at home:
Get Rid Of Danger Spots: Examples like getting rid of chemicals held at home for garden, home cleaning, etc or keep them away from the reach of kids.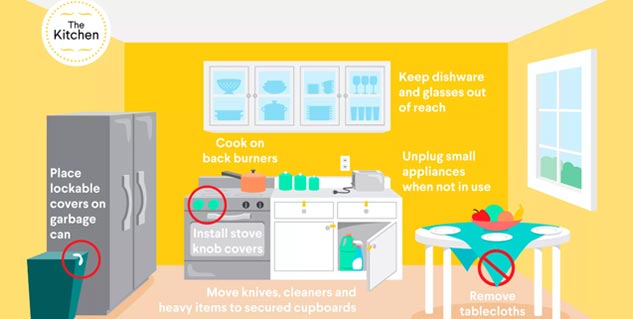 Change Hazard: A lot of kids get hurt by falling from bunk beds or high-rise beds. Also, do not keep a table right next to the bed to avoid head injuries.
Keep Kids Away From Danger: Do let kids reach danger items like medicine box, cleaning materials, etc. Explain kids the danger associated with this. Also, keep cupboards lock as kids can have their fingers come between the doors. Also, have emergency numbers handy for the kids to call and help.
Read more articles on Tips For Parents