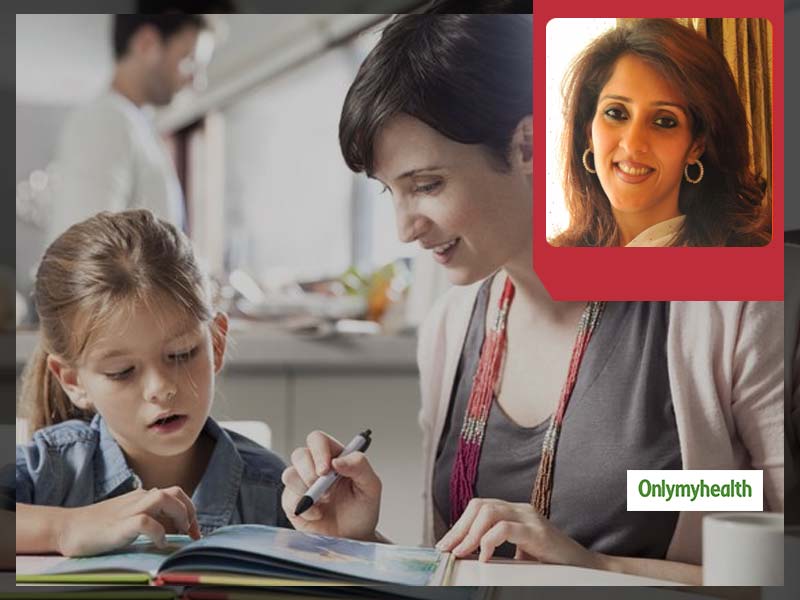 Parents must be wondering what I should teach my kids? How will I keep them fit? Should I follow a timetable just like the school? And endless questions we have in our mind. The novel coronavirus has affected the world and precautions have been to slow down the disease, leaving many parents grappling with the questions. Homeschool typically means parents are educating their children at home and taking responsibility for their children. You must be undoubtedly worried about when the schools will reopen, know that you are not alone as a new homeschooling parent- and that there are numerous options for keeping your child learning. Parenting expert Jyotika Bedi shares a few tips and benefits.
A proper schedule for your kids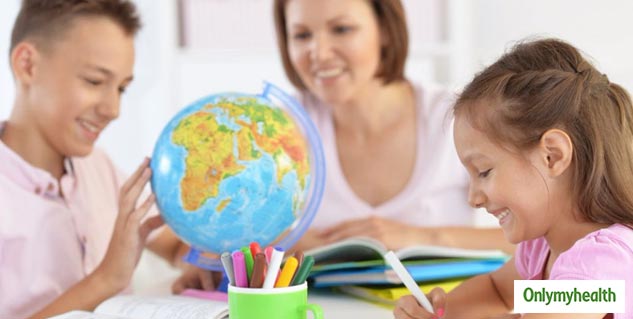 Create an area in your house where they will be able to focus on learning. "It is important to have a nice routine chart because we are all homebound, and the only way to fight the virus is to stay at home." Jyotika further adds, " A good time table and healthy routine includes spending some time with them and reading books. Approximately 2 to 3 hours can be used constructively in distraction that can help the children cope better with the situation." Paying attention to your child's preferred learning styles can help you establish daily routines with them.
Also Read: Bullying In Kids: The Role Of Parents In Tackling The Aftermaths Of Bullying In Children
Teaching them gratitude and about the ongoing situation
"Make your children aware of what is going on without creating panic and fear," says Jyoti. At this time, it might be tough to engage them like how it goes in traditional school. "My 9-year-old daughter makes charts on how to be responsible at home, makes herself engaged withdrawing. So with this, they are more comfortable with the situation because of the way they are engaged and enlightened about the situation coming into play." Explains Jyotika. Nurture them with kindness and gratitude as this is the best time to develop good habits. " We are getting connected, and this is the greatest opportunity for us to learn some important lessons, taking care of our hygiene, taking care of our mother nature and our health. Use this opportunity to teach gratitude". Adds Jyotika.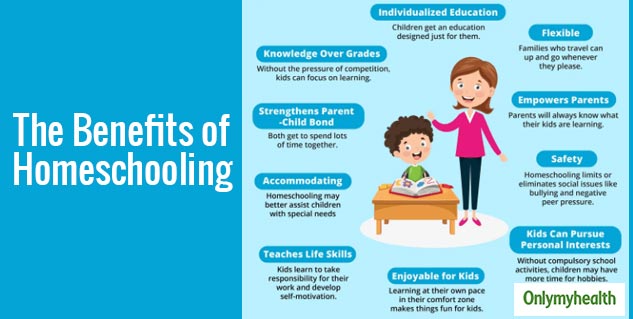 Fosters strong interpersonal skills within the family
As a parent, you are responsible and a role model for your child. You have to be healthy and calm about the situation. Jyotika says, " You have got time to get involved with your children, you do things together with them, talk to them and as a parent be calm because this is a situation for everyone." Prepare your child for a successful personal and professional life. Jyotika agrees to the fact that the most significant way of learning how to socialize for kids are going to school, but the current situation needs a solution too. " The beauty is that they will learn relationship skills and get to practice positivity and interpersonal skills at home too, as this is something that is taught within the four walls of the house." She further adds. "They can see and learn how we, as a parent, take care of ourselves and our health. So this is an advantage."
Immerse them and yourself in Literature
Read aloud together with your kids at home. Provide them with books to read independently and encourage them to read often. The benefits of reading can improve your child's language skills, literacy skills, imagination and most of all, close family connections."Go for creative writing, drawing, and read books with them." Says Jyotika.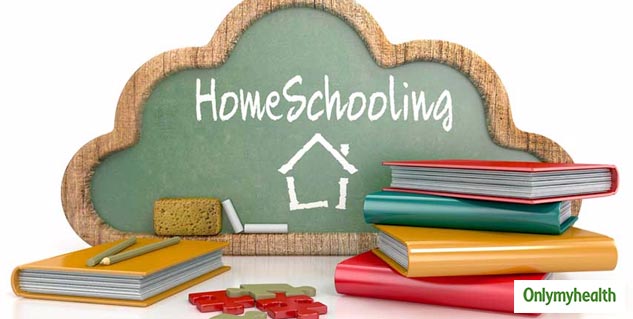 Also Read: Tips For A Screen-Free Parenting By Expert Jyotika Bedi
Staying at home ensures the safety of kids
This is another benefit of homeschooling. With the outbreak, parents are indeed worried about their kids. " The safety and security will ensure the kids that they are safe, and so are the families. So this is a good way to teach your children about the virus and learn from the mistakes we humans make," says Jyotika.
Read more articles on Tips For Parents