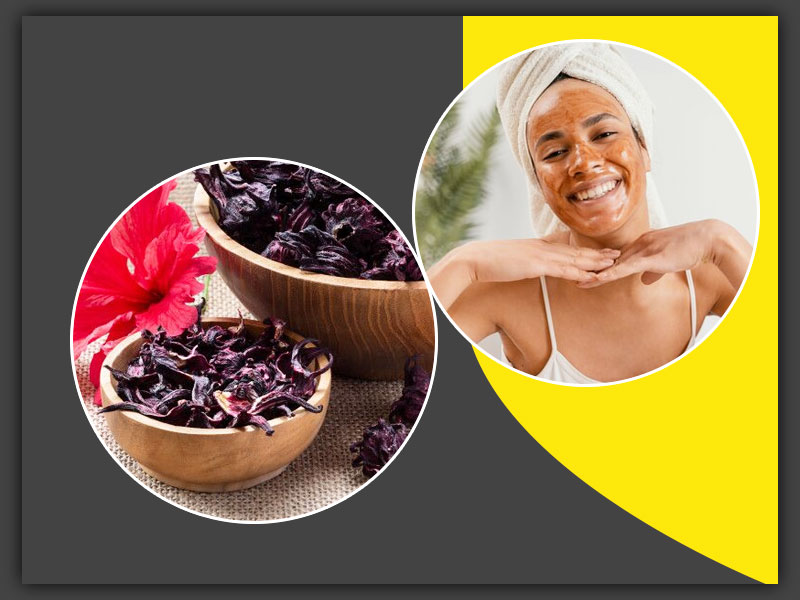 The two words that are raging in skincare thee days are- natural and organic. All of a sudden there is a steep inclination of people towards natural skincare that is making beauty industry bring in safe & natural products. While these might be chemical-free and all-natural, they can put a hole in your pocket, agree? Most of the organic products are expensive because of limited biotic ingredients. Why waste money on these when you can get the required nourishment with ingredients around you. Hibiscus is not just a pretty-looking flower but extremely beneficial for skin health. This has antioxidants that combat free radical damage caused to the skin. Besides, hibiscus also has AHAs, anthocyanocides, elastase enzyme, organic acids like citric acid, malic acid, etc. to name but a few. Without further ado, dive into the article to know how to use hibiscus for face.
How To Make Hibiscus Face Pack At Home
Hibiscus is a hidden gem for skincare but now you know it! These flowers are widely available and so, you won't face a hard time to find them. Just get one or two fresh hibiscus flowers are get started.
DIY Hibiscus Face Mask
Here are some face packs that you can make with hibiscus flower petals as well as hibiscus powder or dried hibiscus.
Only Hibiscus Face Pack
If you are looking for a natural facelift, make hibiscus face pack at home in these easy steps:
All you need are fresh hibiscus flowers and water.
Wash flowers properly to eliminate dirt or dust that might be there.
Put flower petals in a jar, add a little bit of water and blend.
Make a smooth paste and apply it on your face.
Keep it for 15-20 minutes and then wash it off.
Apply some good moisturizer to replenish moisture loss.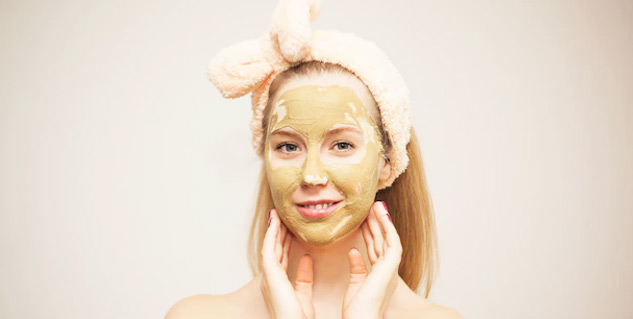 Hibiscus Face Pack For Acne
If you are sick of acne situation on your face, you must try hibiscus flower face mask for acne to treat all these pesky acne and spots. For this, mix hibiscus flower with curd or yogurt.
Simply take two hibiscus flower petals and add a tablespoon of curd. You can also take hibiscus powder instead of fresh petals.
Yogurt has good bacteria that balances pH of skin and unclogs skin pores.
Apply this cool face mask all over your face and keep it for 15 minutes or until it dries.
Wash off with cold water and pat dry with cotton towel.
Apply a good moisturizer.
You can apply this hibiscus face mask two times a day for better results.
Make Anti-Aging Hibiscus face pack at home
Women these days get into the panic mode as soon as they see a wrinkle or dark circles for these being prominent signs of skin aging. If you wish to keep your face youthful and ageless, make this anti-aging face pack at home.
Also Read: Treat Your Skin With These 7 Chocolate Face Masks To Revive Natural Glow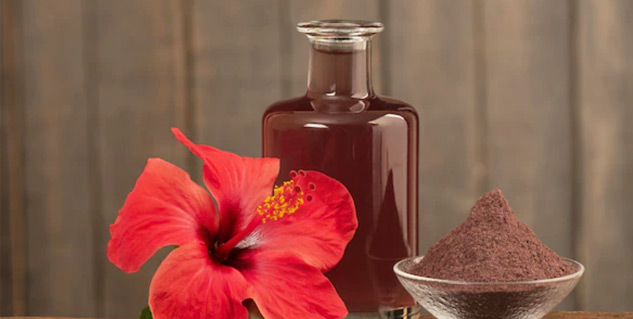 To make this face pack you need hibiscus flower blend or hibiscus powder, milk and honey.
Add these ingredients in 2:2:1 ratio.
In a bowl, add all the ingredients and mix together for form a smooth paste.
Apply this all over your face and neck area.
Wait until it dries and then wash your face with cold water.
Use some moisturizer to make your skin soft and supple.
You must apply this face pack at least once a week for promising results.
Conclusion
Hibiscus flower is rich in various nutrients that can unlock the natural beauty of your skin. Using such natural ingredients on the face bring long-lasting results in cost-effective way. Hibiscus flowers are nourishing and you can reap so many benefits from them. For the uninitiated, hibiscus is an edible flower that can be used in culinary dishes. It has got a distinctively pleasant taste that your palates would love. So what are you waiting for, try hibiscus now.
Image credits- freepik