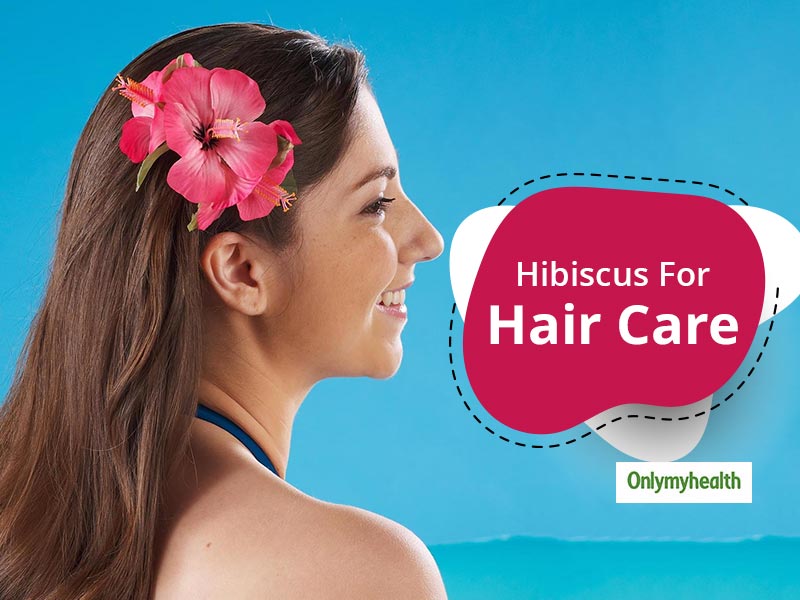 Hibiscus is much more than just a pretty pink flower. It is considered as one of the prominent herbs in Ayurveda for hair-related problems. This lovely flower possesses extraordinary properties. The petals and leaves of the hibiscus flower are beneficial for your hair woes including dandruff, scalp infection, hair loss, and many more. It is believed that the hibiscus flower is a great remedy for serious hair problems like alopecia and baldness. If you are convinced about trying hibiscus for hair cure, here are 5 easy and effective ways to use hibiscus. You can use both hibiscus petals and hibiscus leaves for these homemade hibiscus hair care products.
Hibiscus hair oil for complete nourishment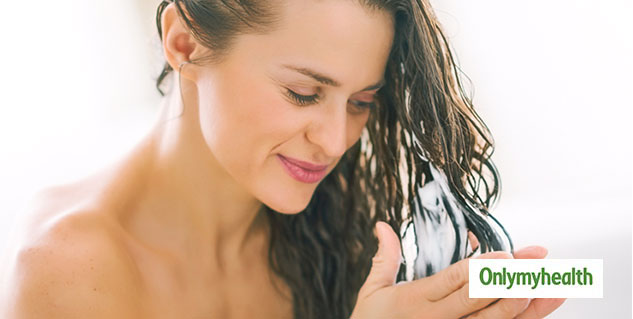 Hair oil massage is very important for hair growth. Hibiscus oil contains essential nutrients for hair health. You must massage your scalp twice a week with this oil. Here's how you can make hibiscus hair oil at home.
Take 10 hibiscus flowers and 10 hibiscus plant leaves. Make a paste of these by grinding them.
In a pan, heat one cup of coconut/olive oil and put the paste to it.
Heat the mixture for 2-3 minutes.
Your organic hibiscus oil is ready.
Massage your scalp using this oil and wash your hair with a herbal cleanser after 30 minutes.
Store the remaining oil for the next use.
Hibiscus shampoo for deep cleansing
Hibiscus has a lather-producing property which makes it apt to be used in making a shampoo.
Take hibiscus flower and hibiscus plant leaves in a 1:3 ratio. Say, 5 flowers and 15 leaves.
Take a pan with water and boil the leaves and flowers for 5 minutes.
Grind them into a paste.
Add gram flour in the paste and mix well.
Your organic hibiscus shampoo is ready to be put on your hair.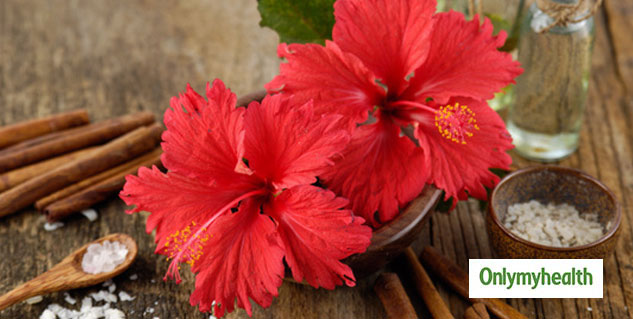 Also Read: Make Bhringraj Oil At Home To Treat Dandruff and Hair Fall
Hibiscus and Amla hair mask for a healthy scalp
Amla or Indian gooseberry powder is extremely beneficial for hair. To prepare hibiscus-amla face mask, follow these steps:
Take hibiscus powder and amla powder in equal quantities. You can easily get hibiscus powder from a beauty store.
Mix both the powder and add water to form a thick paste.
Apply this mixture on your hair and scalp.
Keep it for 30-40 minutes and then wash your hair with an herbal cleanser, preferably hibiscus shampoo.
Hibiscus hair pack for Alopecia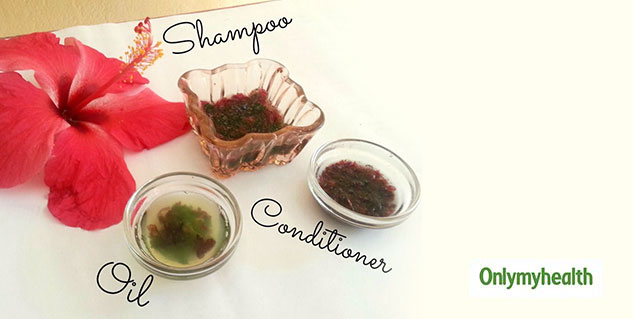 Alopecia is a serious hair problem that causes baldness in some parts of the head. As per Ayurveda, hibiscus can cure this condition over time.
Grind 5 hibiscus flowers and 5 leaves.
Apply this paste on the affected part of your head.
Leave it for 2-3 hours.
Wash your hair with hibiscus shampoo.
Do this twice a week to see your hair getting back.
Also Read: DIY Garlic Shampoo: Make Your Anti-Hair Fall Shampoo At Home
Hibiscus and coconut milk for split ends
Split ends are a result of dryness and poor conditioning. Hibiscus and coconut milk both are natural conditioners. To treat split ends:
Crush hibiscus petals and add them in coconut milk.
To this, add aloe vera gel, honey and yogurt to form a thick paste.
Mask your hair with this paste and leave it for 25-30 minutes.
Wash them with a mild cleanser.
Read more articles on Hair Care