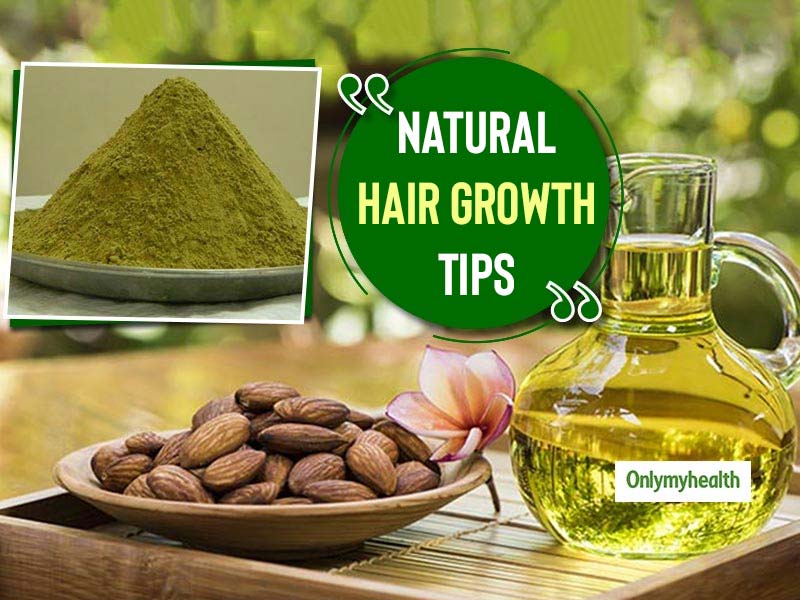 How to solve hair whitening problem? This problem is not only due to ageing but also due to deteriorating lifestyle, stress (throughout the day) and unhealthy eating. Do you know that all the above things play a big role in hair whitening at a young age? Due to these reasons, our hair starts getting white before time and we start getting old before time. Although people try to dye their hair again through colour and henna, which already have many types of chemicals and it causes further damage to our hair. If you are also struggling with the problem of white hair, then we are going to tell you a magical treatment mask, which will help you to keep your hair black till old age.
Almond Oil And Henna Treatment Mask
This effective treatment will help to keep your hair black for a long time and remove many problems related to it. Almond oil contains nutrients like vitamins A, B and E, which are very beneficial for hair and skin.
Also Read: Does Your Hair Become Oily and Sticky In Winter? Here's How You Can Fix Them Up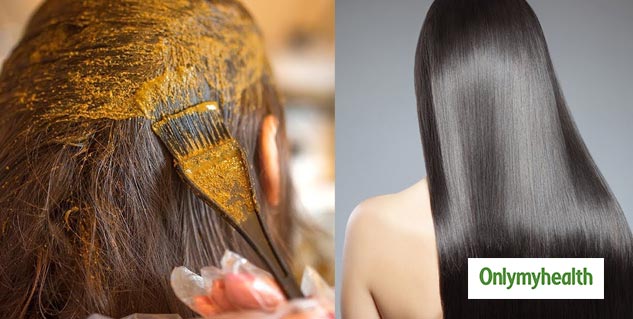 Follow this treatment
For this, you will need henna and almond oil.
First of all, add water in a vessel, mix the henna powder in it and keep it on the gas on low flame.
After some time add almond oil and mix well again.
When this mixture is mixed well, take it off the flame and leave it to cool.
Then apply this mixture on the hair, let it dry and after some time wash it thoroughly.
Use this mixture for four weeks, which will make your hair strong, thick and dark.
Note: Use this mixture only once a week.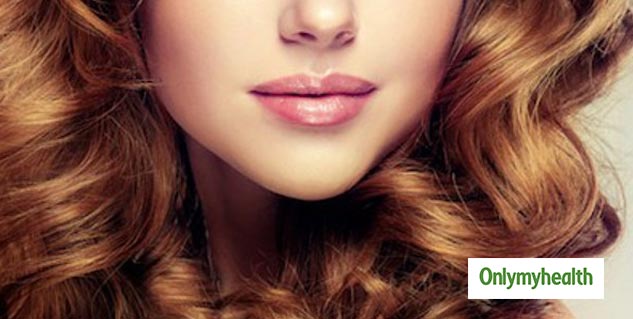 How beneficial is almond oil for hair?
You can add 2 to 4 teaspoons of almond oil to green salad, sautéed vegetables, chopped or raw vegetables.
Almond oil works to detox the digestive system.
Almond oil is very useful for preventing hair fall, eliminating dryness or other hair related problems.
Vitamin E present in the almond oil will help in hair growth and nutrition.
Almond oil acts as a cleansing agent for hair.
Washing the hair after applying almond oil can also get rid of dust particles.
Almond oil also helps in making hair soft and enhancing their shine.
Other benefits of almond oil
Eating almond gives a lot of benefit to the brain and improves your memory. Not only this, but the risk of brain-related diseases is also averted.
Almond oil can eliminate the problem of persistent stomach pain and severe pain in bowel movements. You can get rid of constipation problem by consuming two tablespoons of almond oil.
Regular intake of almond oil decreases the amount of bad cholesterol in the body and increases the amount of good cholesterol.
Almond oil cleans the body dirt and therefore it is beneficial for the whole body.
Read more articles on Hair Care