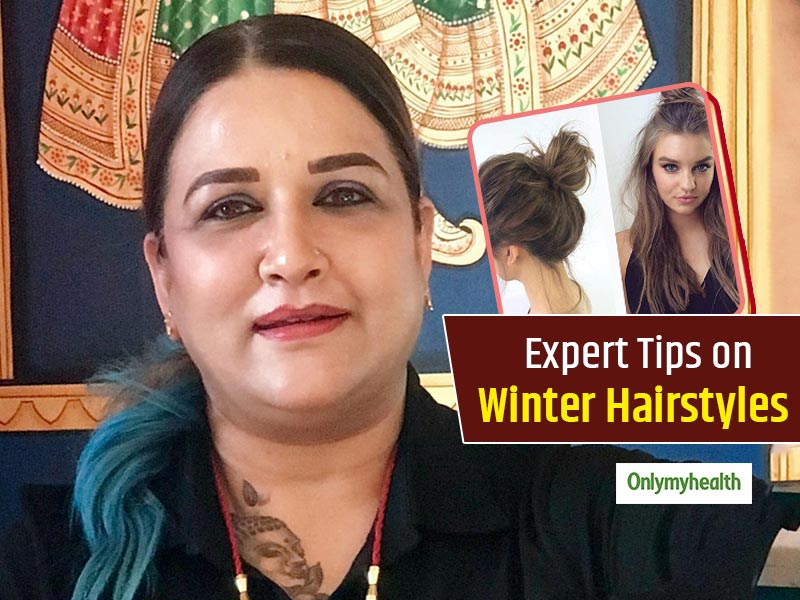 Winter hair care is essential as the hair demands more attention. What best way then tying the hair to protect it from damage
It is that season when the hair becomes lifeless, dry and dull for most people! Winter season brings with it several hair woes. One must ensure that proper care is taken to avoid seasonal damage. In most cases, even regular oiling during winters does not make a difference. In such cases, it is always advisable to tie up the hair to reduce the chances of any more damage. But, do you know, which hairstyle is trending this season? There are several hairstyles, which can limit the seasonal hair damage. So to understand, which hairstyles will work this season, we have the founder of Style 'N' Scissors Salon, Ritu Deswal helping you all girls to slay in style with these easy-to-make hairstyles this winter season:
Slicked back hair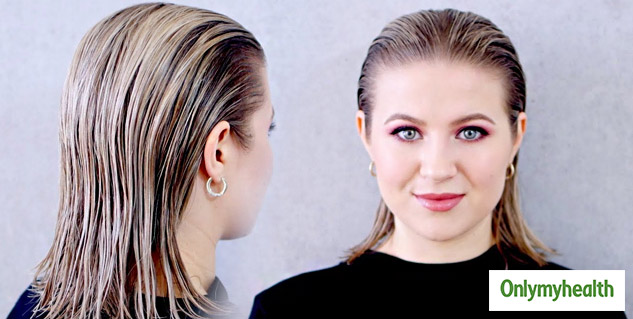 Slick back hairstyle suits all kinds of haircuts and one can go back to wearing it down or loose or however they like. The slicked back style has a compelling chic look, and it stands as a statement style, especially when it is set back with right hair products.
Braids
Braids are a very user-friendly hairstyle; they can be carried at any time and event of the year. Braids are always the most favoured hairstyle for winter as they keep the hair safe and push away the damage caused by the cold wind. Make sure that the braids that you make are not very tight as it can lead to hair breakage. Once the braid is done, pull the braids gently with your hands for a soft look.
Also Read: DIY Garlic Shampoo: Make Your Anti-Hair Fall Shampoo At Home
Twisted Updo
Twisted updos in winters do not take long time and make a person look elegant and beautiful. A twisted updo seems quite neat and can be carried in a messy style, and it seems quite attractive to women with thin and beautiful hair. So, take all your hair and make a twisted updo in no time. The best part, this hairstyle does not require any styling products and looks best when a little messy too.
Top knot or low buns
View this post on Instagram
The top knot or low buns can be one's best friend and is an amazing way to pull all the hair away from the face while still looking trendy. The top knot is a go-to hairstyle for women with every hair type and whether the hair is curly, wavy or straight, long or short a top knot will always look fabulous. This hairstyle looks exceptionally trendy and can go well with the athleisure style of dressing.
Also Read: Does Your Hair Become Oily and Sticky In Winter? Here's How You Can Fix Them Up
Braided ponytails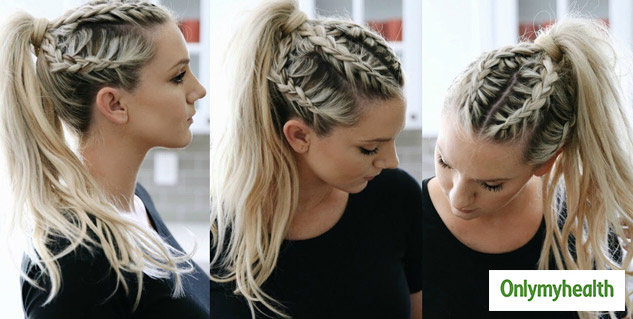 The upcoming season is all about the braided ponytails, right from the fancy high braided ponytail to the chic low braided, these braids look good on an everyday basis. One can even wear a braided ponytail for an easy day to night transition without any issues of the hair length. This hairstyle is an elevation to the regular-looking ponytails and can suit any outfit and occasion. Make sure that before making any hairstyle, your hair should be dehydrated and should have a heat protecting serum on hair to avoid any further damage.
With inputs from Ms Ritu Deswal, Founder, Style 'N' Scissors Salon
Read more articles on Hair Care