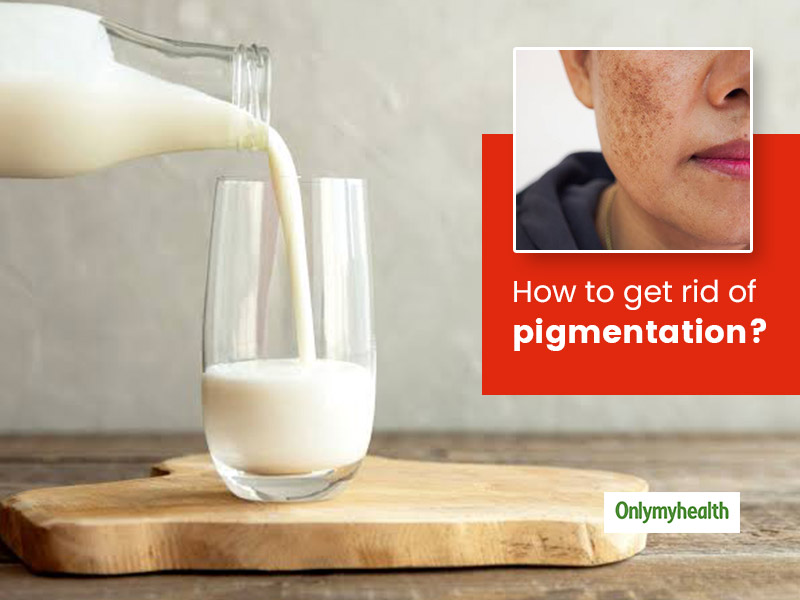 What is pigmentation? Pigmentation is basically the colouring of the skin. In this skin disorder, there are colour changes in the tone of your skin on different patches, mostly on the face. This happens because of the pigment melanin, that is present in the skin and is made by cells, responsible for your skin's real colour and tone. Your skin may have age spots or darkening of skin. This happens due to ageing, overproduction of melanin or excess sunlight exposure. This condition can have an effect on your whole body and develop patches, especially on the face. These spots are not a threat to your health but is just a harmless cosmetic issue, and can rarely be caused by any underlying medical condition.
Many people use artificial creams and beauty products to cover these dark patches. But, these chemical based products may even make the skin problem worse for you. Pigmentation makes your skin tone look dull and uneven. Sometimes, these spots can be very difficult to treat. You can always go for some home remedies to get rid of skin pigmentation. There are many natural therapies that can help you out in such situations. From acne to hyperpigmentation, these methods work on almost every skin condition. Read further to learn about some home remedies for pigmentation.
Home remedies for pigmentation
Sun exposure is the most common cause of pigmentation, especially on the uncovered and exposed areas of the skin. These dark patches may start lightening if you use simple home remedies to treat them. Besides that, you should try avoiding sun exposure to eliminate the chance of an even worse skin condition. Some natural methods will help in getting rid off hyperpigmentation, along with glowing and rejuvenating skin. It will remove the hyperpigmented cells and place fresh cells, for even skin tone. Here are 8 effective home remedies for pigmentation:
1. Apple cider vinegar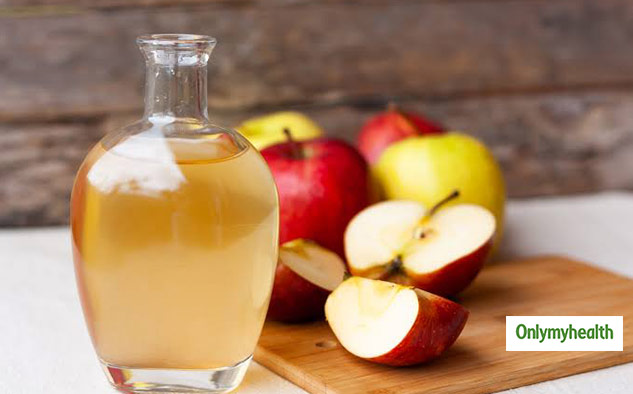 Apple cider vinegar is one of the most beneficial home remedies that does wonders for your skin as well as hair problems. Apple cider vinegar contains anti-inflammatory properties that help in lightening the hyperpigmentation patches on your face. Along with the dark spots, apple cider vinegar can also help in providing a natural glow on your skin. You can mix the apple cider vinegar with yogurt or sandalwood powder to apply on the affected areas. Just dip a cotton ball and massage it gently on the dark patches. Leave it for atleast 15-20 minutes and then rinse it off using cold water.
2. Milk
Milk can also be used to get rid of hyperpigmentation effects on your skin. In fact, you can also use buttermilk, sour milk and yogurt for this purpose as they contain the same beneficial properties. Basically, milk contains lactic acid that helps in reducing the dark patches and lightening them. Milk is one of the favourite and famous beverages as it offers many health benefits along with treating many skin problems. For this, you need to dip cotton swabs in a bowl of raw milk and apply on hyperpigmented spots. Wash it off with normal water after 15-20 minutes. Use this natural remedy daily for effective results.
Also read: Treatment methods of pigmentation
3. Aloe Vera
It is also advised to apply aloe vera gel on your skin everyday before bedtime. Aloe Vera contains a natural compound called aloin present in it. This element helps in lightening and reducing the dark spots on your skin. Moreover, you can use aloe vera for many other purposes including skin and hair care routine. It evens your skin tone and gives a natural glow to it. Aloe Vera is an effective hyperpigmentation natural treatment according to many studies as well. Apply this gel before going to bed at night and wash it off in the morning with warm water.
4. Vitamin C
Just like yogurt, Vitamin C containing fruits like lemons, oranges, papaya, grapes also contain cleaning and bleaching properties that help in lightening the dark patches to even the skin tone. Hyperpigmentation on the skin is a common problem and can be easily resolved using Vitamin C elements at home. It has antioxidants that help in lightening the hyperpigmented cells. Increase your intake of vitamin C and try applying these on your face atleast thrice a week. These also contain ascorbic and citric acid, which may help in improving the appearance of the skin. These sources are also easily accessible and inexpensive.
5. Tomato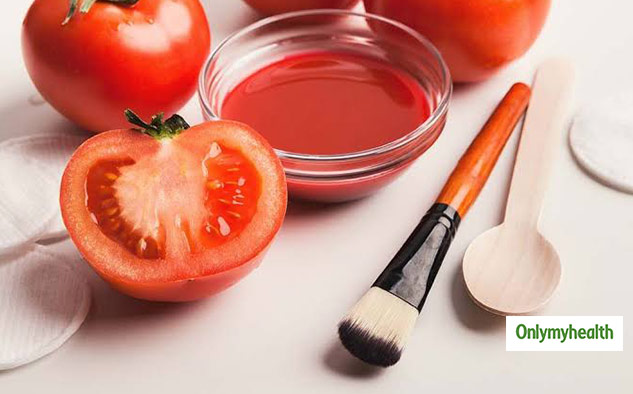 According to a study, tomatoes have also shows good results in treating short term as well as long term skin damage. You can use it to get rid of pigmentation too. Just grind half tomato and mix it with almond oil. You can add papaya as well. Apply the face mask and let it dry for around 10 minutes. Then, wash it off with lukewarm water to clean the mask. You can apply this mask twice or thrice a month to lighten the skin pigmentation spots.
Also read: Get Rid of Skin Pigmentation With These Simple Tips
6. Red onion
Interestingly, even red onion can be used as a home remedy for pigmentation. It is a kitchen ingredient that is even used in many skin tone lightening creams. Many researches show that the dried skin of red onions can help in lightening dark patches on the skin. Moreover, red onion may also help in preventing pigmentation with its beneficial compounds. Onion is one of the most effective natural remedies to get rid of dark patches on the skin. You can blend the onion and transfer it into an empty tea bag. Place the bag of the hyperpigmented area for a few minutes everyday to see noticeable results.
7. Green tea
Green tea is packed with antioxidants that help in keeping your skin clean and helps in removing excess oil and harmful toxins. Along with these benefits, it is also helpful in getting rid of pigmentation. It has a beneficial antioxidant, epigallocatechin-3-gallate that helps in treating this skin condition. Moreover, green tea leaves also have gallic acid and ellagic acid present in them, that help in rejuvenating your skin. To use green tea in your skin, you need to take a wet green tea bag and place it on the affected area for a few minutes. You can do this atleast twice a day for a week and wait for improvement.
8. Sandalwood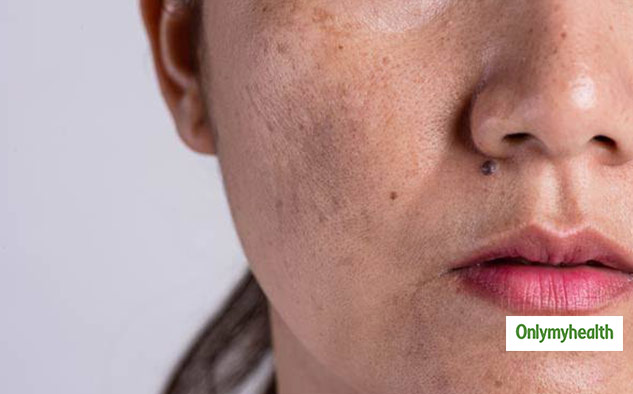 Another unpopular home remedy to treat pigmentation is sandalwood. It can also be used to lighten the patches on your skin and it makes it softer as well. It has anti-inflammatory properties that help in removing tanning too. You can use a smooth sandalwood paste to apply on your skin. For this, you need to take a small bowel and mix sandalwood powder along with some rose water. Apply it on your face and leave it on for around 15-20 minutes. Wash it off with lukewarm water and wait for desired results for a few days.
Also read: Ayurveda Tips to Treat and Prevent Hyperpigmentation
So, these were some effective home remedies for pigmentation. You can try most of them easily at home to get rid of those discolouring patches. And, you can also talk to a dermatologist before using any of these natural methods on your face or for medical treatment, if these do not work out for you. Pigmentation is just a beauty care problem and not a danger for your health.
Read more articles on Home remedies