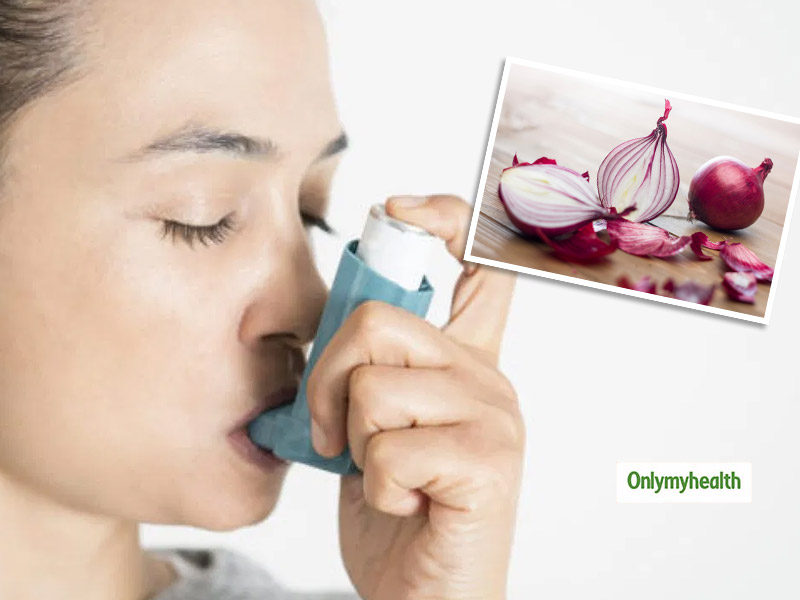 In today's world, rising pollution has made it a challenging task for human beings to breathe freely, often causing diseases like asthma. For some people, asthma can be bearable, but for others, it can cause significant breathing problems. The causes of asthma could be either genetic or environmental. It also depends upon various airborne irritants that can trigger allergies.
Apart from all other home remedies for treating asthma, onion is one such element in the kitchen which is often very easy to find. Majorly known for its taste-enhancing benefits, onions are also useful in curing many health conditions. If we go by colours, onions come in two different varieties - red and white. Red onions are often more abundant in antioxidants (as compared with white ones) and are equipped with more anti-inflammatory properties. They are also rich in Vitamin C and sulphur, eventually making itself one of the best natural ingredients for treating asthma.
Methods To Use Onions To Cure Asthma
Cucumber Onion Salad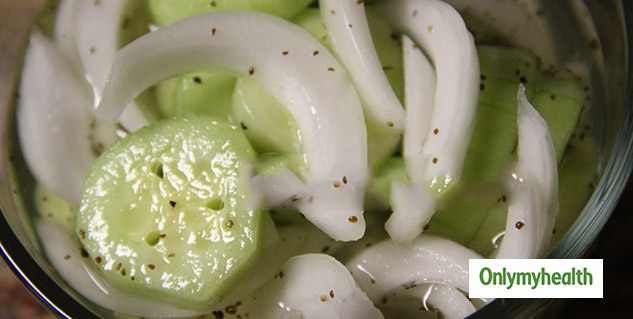 Ingredients
1 Medium-sized onion
2 large cucumbers
Lime juice, either fresh or concentrate
1 cup cilantro(chopped)
2 garlic cloves
⅓ greek yoghurt
How To Prepare
It's a salad, so no pro tips to prepare this recipe. Once you get all the ingredients, mix them up with a bit of pepper to taste. This recipe contains majorly simple ingredients and something almost anyone can prepare anywhere. Cucumbers and yoghurt have their health benefits, so just adding them to the onion mixture can do wonders for asthmatic patients.
Consumption
Try out every alternative day
Also Read: Suffering From Cold? Here Are Some 'Unusual' Remedies You Can Follow
Honey- Onion Mixture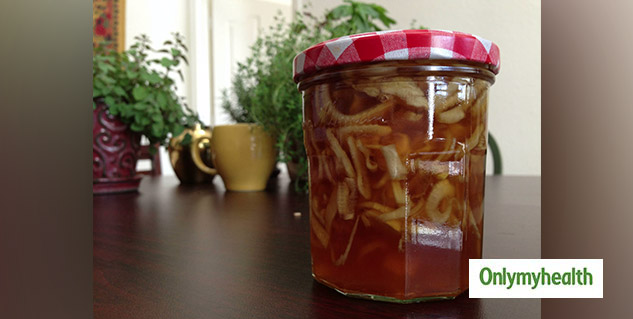 Ingredients
½ kg red onion
Red Onion(500 gm)
Honey (6-8 tablespoons)
Fresh lemons (3-4)
Dark brown sugar (300-400 gm)
6-8 tablespoons of honey
3.300-350 gm of dark brown sugar
5-6 glasses of water
How To Prepare
Start with heating sugar in a pan, stir it until it starts melting
Chop up the red onion and stir it continuously
Add some water to the mixture
Boil it until the water is reduced to its one-third quantity
Cooldown the mixture and add lemon to it
At last, add honey and stir it well
Store it in an airtight jar/container.
Consumption
One tablespoon before every meal of adults and if the children consume the mixture, ½ teaspoon is enough before each meal until the time you face the symptoms.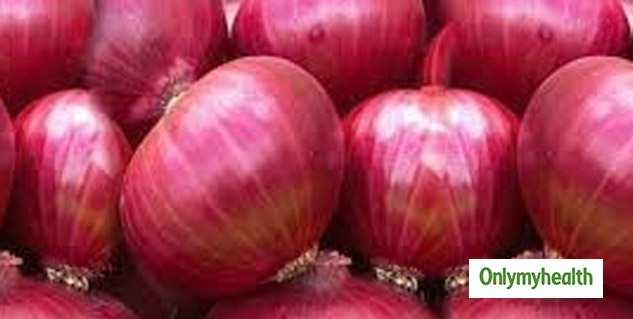 Also Read: You Must Try This Winter Spice Syrup To Keep Your Body Warm During Cold
Apart from these red onion related remedies, one can also try out some of these home-related remedies too;
Try acupuncture
Trying natural dietary supplements with herbs
Regular Exercise/Yoga
Get plenty of restful sleep
Maintain a normal weight
Include ingredients into your diet like garlic, ginger and honey
Omega-3 oils, an ingredient mostly found in fish and seeds of flax, are known to have many health benefits. They also work on decreasing airway inflammation and improve lung function of people who have severe asthma.
Read more articles on Home Remedies