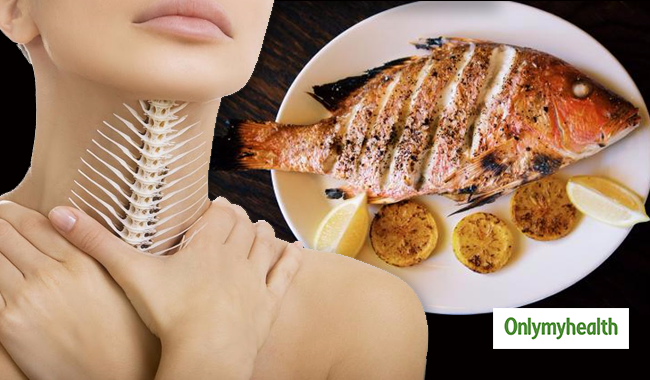 Getting a fish bone stuck in your throat can be painful and discomforting. Read on to know natural ways to get rid of it in no time.
There is nothing worse than eating a scrumptious dinner to only end up finding a fish bone stuck in your throat. Fishbone getting stuck in the throat is quite a common problem people. If you ever get stuck in a situation, do not try to eat more to push the bone in or use any utensils to take it out because this can make it worse.
It definitely can be painful and discomforting but any of these aforementioned ways are not something you should try. Instead of opting these, you should try some of the following tips that can help get the fish bone out or push it down the throat.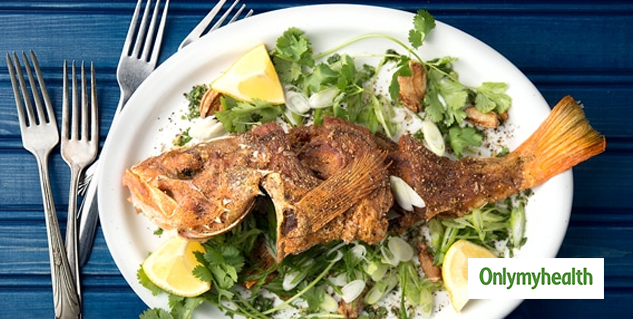 How will you feel if the fishbone gets stuck in the throat?
If fish bone gets stuck in your throat, there will experience:
Pain in the neck
Coughing
Difficulty in swallowing
Coughing up blood
Weird sensation in the throat
How to Remove a Fish Bone from your Throat?
Bananas
It might seem unbelievable but it works. Take a big bite of a banana and hold it in place for a minute. What this will do is it grabs the fish with the help of the saliva and pushes it down the stomach.
Olive Oil
Olive is a natural and great lubricant, which can help you get rid of the fishbone. All you have to do is swallow 1-2 spoons of olive oil. It will make the cone slippery, making it easier to swallow it down.
Cough
Sometimes, coughing is all you need to do. The bone usually gets stuck at the back of your throat, coughing forcibly should be enough to make it come out of the throat.
Bread and Water
Believe it or not, but many people swear by this method. It kind of works the same way how the banana trick works. Soak a piece of bread in water for a little while and gulp a large bite. The weight that it will put on the fishbone will push it down your throat.
Vinegar
Since vinegar is acidic, it can break down the bone in pieces and make it easier to swallow. Mix two spoons of vinegar in a glass of water and drink 1 spoon of this mixture.
Also read: Natural Remedies to Treat Acid Reflux at Home
Go to a Doctor
When the fishbone does not come out even after trying so many things, try visiting a doctor to get it checked. Sometimes the bone gets stuck elsewhere, which can lead to a serious complication. Visit a doctor immediately if the pain is unbearable.
Read more articles on Home Remedies.
For more related articles, download OnlymyHealth app.