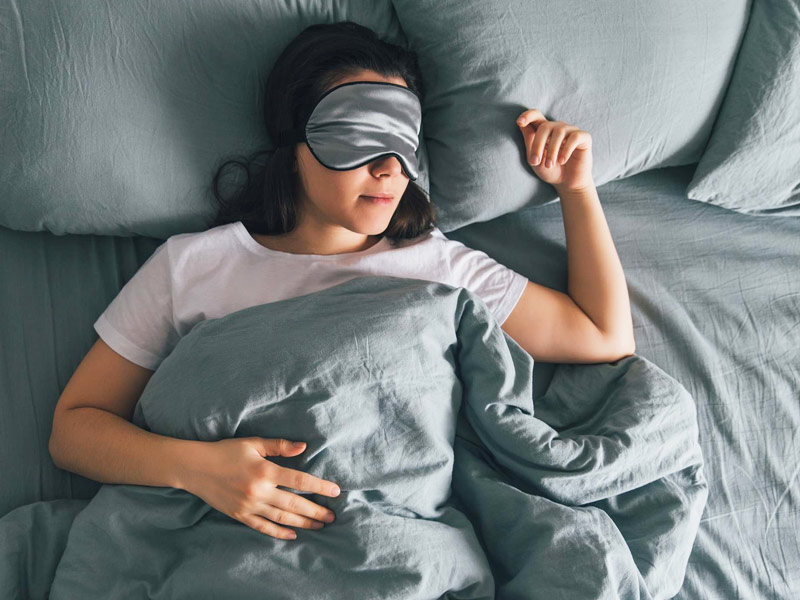 Have you ever experienced neck or shoulder pain while going out and sleeping at a hotel or even at a friend's place? Well we all have been there and have felt the discomfort of sleeping on a new bed. What if we tell you that it's not the bed but the pillow you are using? It is high time that you know that the pillow you use has a large impact on the quality of your sleep and other factors like shoulder and neck stiffness as well as the muscle pull in this region. Finding true love can be hard, but finding the right pillow can be harder. Well as always we are happy to help and here we are going to talk about the right way of choosing a pillow according to your body type and sleeping position.
Best Pillow According to Body Type
Here's to putting a little light on the fact that sharing pillows can not be good for the well being of your shoulders, neck and spine. It is important to get a pillow that is best suitable according to your body type.
1. Broad Shoulders
People with broad shoulders should always opt for a thick pillow. As a thick pillow would help one to minimize the stretch on the neck. The height of the pillow needs to be a little more for the people with broad shoulders so that it can fill the gap between the neck and the shoulders. As this gap is filled by the pillow it helps to minimize the strain in the neck and shoulder area.
If a person with broad shoulders uses a thin pillow it would tilt the head down, put pressure on the neck muscles and will create a stretch force on the neck along with creating the compressive forces in the shoulder region.
2. Narrow Shoulders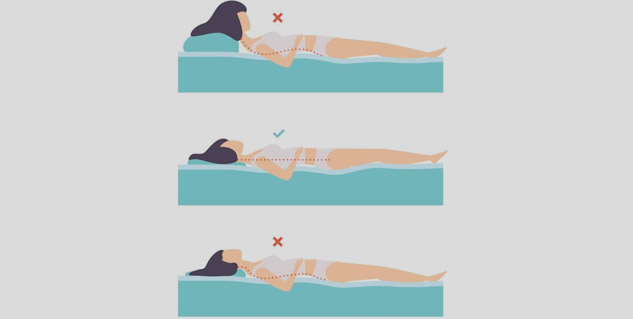 Image Credits- Sleep Aythorities
If you are someone with narrow shoulders then a thin pillow is an ideal pillow for you. As a pillow should fill the gap between the neck and your shoulders and not tilt your head upwards, it is recommended that people with narrow shoulders should always opt for a thin pillow.
If a person with narrow shoulders uses a thick pillow it will tilt their head upwards which might cause a strain in their neck and shoulder. As the height of your pillow is more than the distance between your shoulders and then neck when you use a thick pillow which results in putting strain on the shoulder and neck muscles. The optimal height should just fill the gap between your head and shoulders and while sleeping your nose should be parallel to the pillow and not tilting up.
Best pillow According To Sleeping Position
Well there is not one fixed sleeping position and different people tend to sleep in different directions, positions and style. Although a person might change his/her sleeping position over time, here we have different types of pillows that one should opt for according to their sleeping position.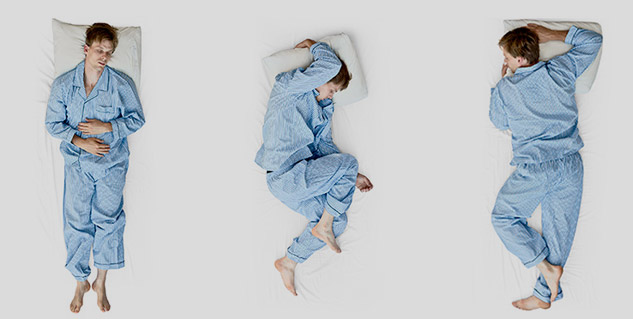 Also Read: Why You Should NEVER Undersleep Or Oversleep
Image Credits- Savvy Rest
Before starting off the pillow hunt let us take a minute to understand what are 3 popular sleeping positions
Sleeping on Side
Sleeping on Back
Sleeping on Stomach
Now spot out what kind of sleeper you are and read along to know what kind of pillow is a match for you.
#1. Side Sleepers
Side sleepers need a pillow with high loft and firm support in order to maintain a healthy posture and keep the spine neutral. Now just this but a side sleepers pillow is supposed to be fluffy as well as it useful for a lateral position.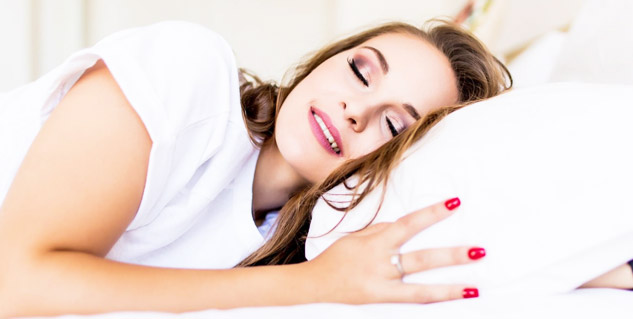 Image Credits- Healing Powers
A high loft pillow will help the side sleepers to prop up the head which will result in the neutral alignment of the spine. It also helps to relieve the pressure on a person's shoulder.
Make sure that your pillow is not too soft and has a firm support. A pillow like this will prevent your neck from sinking in and will keep the head and neck aligned with the spine.
#2. Back Sleepers
If you are someone who sleeps on your back just like the sleeping beauty or snow white then you should know that this sleeping position is said to be the healthiest. A pillow with medium loft and medium firmness is all you need in order to maintain a healthy posture.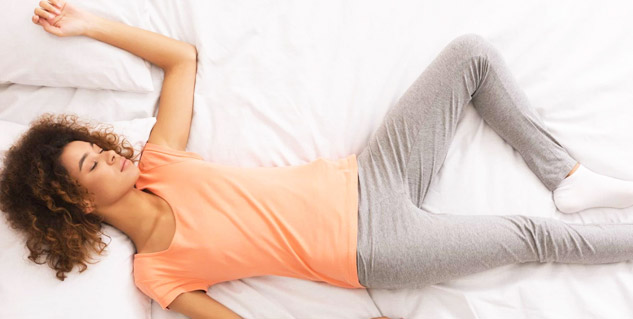 Image Credits- The Matress Nerd
Also Read: 7 Benefits Of Sleeping On Your Back To Prevent Health Issues
A pillow with medium loft would help the back sleepers to relieve the pressure in their neck while your shoulders provide a nice buffer between the mattress and your head.
The firmness of the pillow for back sleepers should also be medium. Pillow with medium firmness would help these people to support the head so that it is aligned with the spine.
#3. Stomach Sleepers
Here we come to the final category of the sleepers who love to lay on their stomach while sleeping. This sleeping position is said to be quite dangerous as it puts pressure on the lower back and one is at risk of straining their neck. Although finding a perfect pillow match for these sleepers can be a little tricky, we have still got something in the bank. The pillow which stomach sleepers should opt for is a low loft pillow with soft support so that their spine is aligned.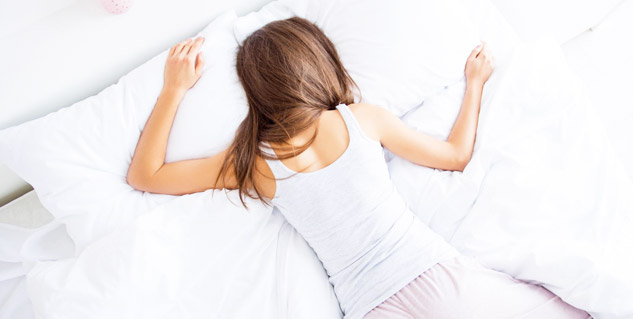 Image Credits- Philadelphia Inquirer
A low loft pillow is said to be best suited for a stomach sleeper as it helps them to keep their spine neutral and helps to support the natural C curve of the spine.
A pillow with soft support helps the side sleepers to have a crushy buffer between their head and the mattress. This buffer ensures that the head is not propped up too much and the head is aligned.
Well now you know everything about the right kind of pillow that is best suited according to your body type and sleeping position. Keep these points in mind the next time you go pillow shopping in order to avoid stiff neck and maintain a healthy posture.
Read More articles in Miscellaneous