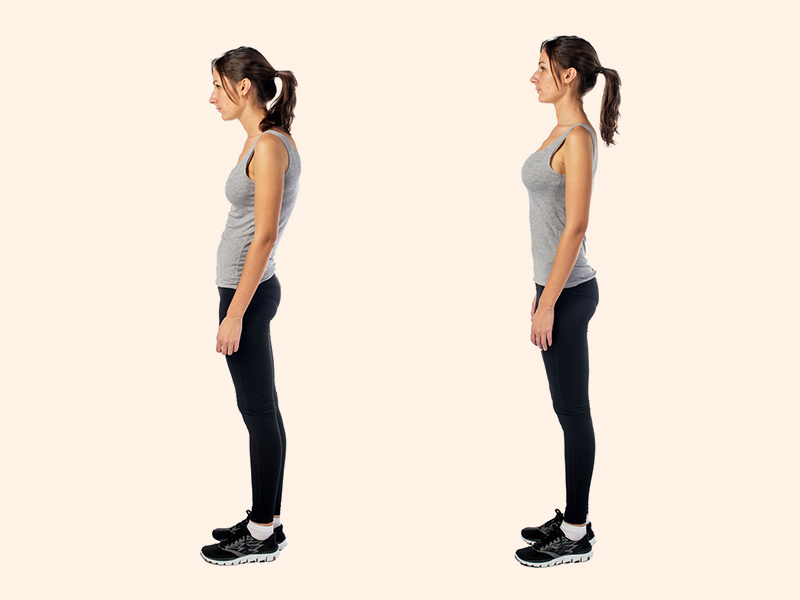 Although curves are important for your spine and your spine is not supposed to be exactly straight like a stick, too much of it can be harmful. Even though you have been told to keep your back straight several times, that does not mean that your spine is supposed to be perfectly straight. A healthy spine has 3 slight and gentle curves out of which one is at the lower back and two in the neck. These gentle curves are known as lordosis which helps the spine to support the head, absorb shock and keep the body stable. Although these curves are helpful and essential for our body, too much of these can result in problems. Let us get ahead and learn more about Lordosis, its types and some simple exercises that can help you in posture correction with expert Fitness Trainer Yasmin Karachiwala, Balanced Body Master Pilates Instructor.
What is Lordosis?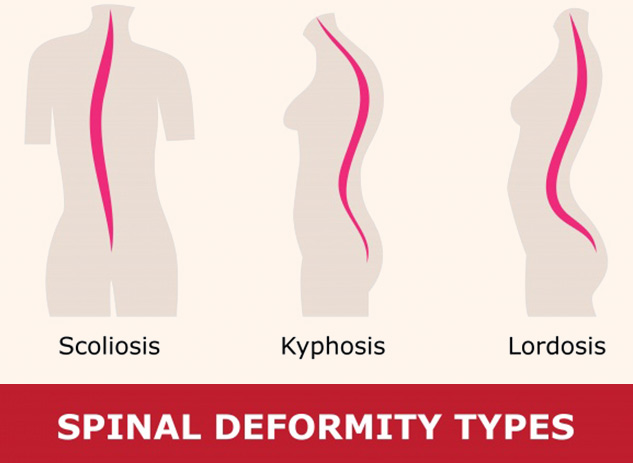 Image Credits- Shutterstock
Also Read: Right Postures To Avoid Back Pain And Additional Tips To Be Safe From Spine-Related Health Concerns
As said, curves are important for the spine but too much of them can be really harmful. The condition of having an excessive inward curve in the spine is known as lordosis. As these curves are different from the normal spinal curves which helps in distributing the stress during shock absorption.
Types of Lordosis
Lordosis is an excessive curve which primarily affects the lumbar spine and can occur in the neck. A lumbar lordosis results in an exaggerated posture and can be painful as well. The two types of lordosis are-
Lordosis of lower back- In this case a person's lower back is affected and one can experience pain in this region as well. Lordosis in the lower back can be caused due to various reasons such as short hamstrings, weak thighs, trunk weakness, etc.
Lordosis in neck- Also known as cervical lordosis, lordosis in neck which can result in restrained mobility, make your neck work even harder and cause spasms and neck pain. Although it is not as common as the lordosis in lower neck but is capable of causing a swayback neck.
Causes of Lordosis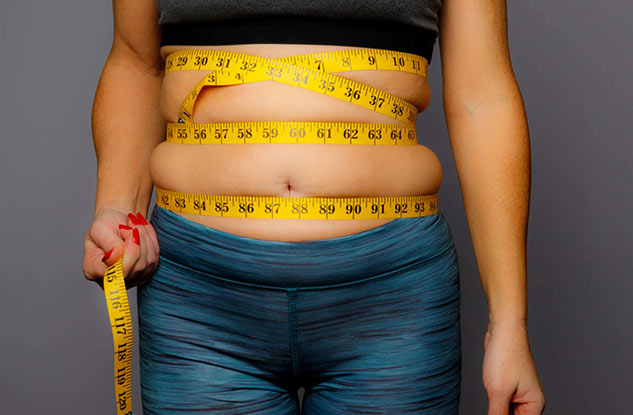 Image Credits- Times Of India
As we all know that prevention is better than cure and it is better to prevent a problem than stress in order to get it treated. Here we have listed some of the major causes of lordosis which you can try and stay away from in order to prevent complications.
Obesity
Spondylolisthesis
Discits
Osteoporosis
Kyphosis
Symptoms of Lordosis
Also Read: Health Benefits Of Keeping Your Spine Straight. What Happens When You Don't
Even if you couldn't prevent an issue, it is still better to look for some early signs and symptoms and treat it at the earliest possible. Here are some of the common symptoms of Lordosis that you can look for-
Weakness
Numbness
Incontinence of bladder
Tingling
Exercises to correct Lordotic Posture
Here are 3 simple exercises that can help you to correct your posture and rset the imbalances in your body if practiced regularly.
#1. Articulated Glute Bridge
Lie down on your mat, fold your legs and cross your hands to ensure that your sternum is flat.
Take a pillow and place it between your knees.
Squeeze the pillow while lifting up your butt and tailbone.
Keep your glutes engaged and your sternum down so that your back wouldn't arch.
Hold this position and squeeze the pillow a couple of times.
Slowly bring your butt and back down and relax.
Repeat this exercise for 6 reps.
#2. Alternate Leg Lift
View this post on Instagram
Lie flat on a mat with your legs folded.
Lift up your right knee up to 90 degrees and bring it back down.
In the similar way lift the right knee to 90 degree and bring it back down.
Make sure that your back is flat and your chest doesn't raise up.
Repeat this exercise for 6 reps.
#3. Pelvic Tilts Against The Wall
Stand straight with your back and butt touching the wall.
Keep your feet at a little distance from the wall so that your knees are slightly bent.
Keep your sternum straight and spine stuck against the wall.
Hold this position by engaging your glutes and abdominal muscles.
A good posture can help you to lead a healthy life. As lordosis can be caused due to various reasons, hence it is important to look out for early signs and get it treated. Try out performing these simple exercise to correct your posture at the ease of your home.
This article is based upon the post by Yasmin Karachiwala on her instagram profile.
Read more articles in Exercise & Fitness