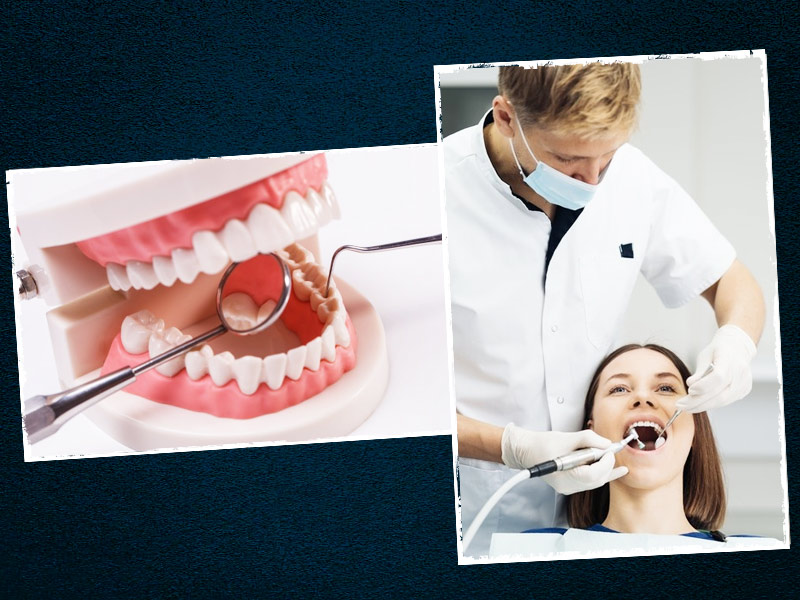 Teeth scaling is a kind of dental treatment done on people who are facing trouble with their gums. Primarily, this procedure is done to remove plaque buildup which is a part of the deep dental cleaning. Just like clean and healthy teeth, healthy gums are also important for oral health. Those with some kind of tooth infection are advised to undergo teeth scaling process to prevent any further serious complication. Teeth scaling sometimes is also termed as 'Root planning' as it is done to strengthen the roots. While you would hear all things good about this dental procedure, here are some of its side-effects that you might not know!
Complications of teeth scaling
Besides benefits, few complications are also associated with teeth scaling. Listed below are some complications attached to teeth scaling: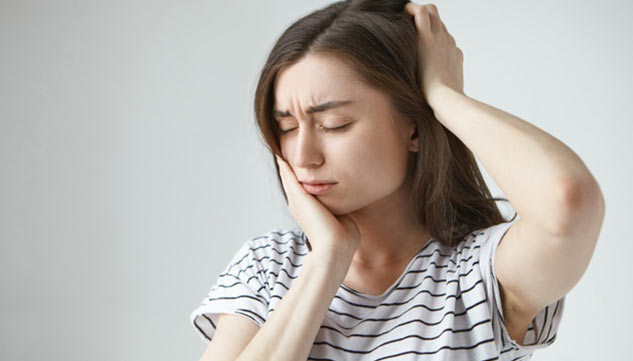 Inadequate teeth scaling could loosen teeth. In addition, there are fair chances of losing multiple teeth.Teeth scaling also raise concerns for individuals in diabetic condition and affected by heart problems.
Inappropriate teeth scaling causes gum disease or periodontal diseases, which are painless but progressive. The foremost cause of the periodontal disease is deposition of bacterial plaque beneath the gum line. Bacteria and food debris accumulation must be prevented for maintaining periodontal health.
Teeth scaling makes gum swollen and tender. Regular scaling procedure avoids future build-up of bacteria filled plaque under the gum line, which helps in averting dental complications. Side effect can also raise teeth's sensitivity to cold and hot food. Inadequate scaling exposes roots after the gums begin to shrink, resulting in bleeding of the gums.
Smoking should be abstained for few days after undergoing the procedure. One should also be careful while consuming stuffs that can deposit in the gums, such as popcorn, nuts and chips.
Threats to teeth
According to American Dental Association (ADA), deposition of tartar crossing limit of 3 millimetres raises dental complications. Risk becomes extremely high if the grove depth crosses this limit, as periodontal diseases can affect gum pockets. Periodontal disease happens when gum pockets deposit more plaque than usual. Teeth scaling is a safe procedure but it should be conducted only if necessary. Treating your teeth with this procedure can weaken them with roots. Thus, it is advised to consult an experienced dentist for your problem.
Teeth Scaling Recommendations
Side effects and risks associated with teeth scaling are minimal, and therefore, ignored. One must consider removal of plaque from gum line and teeth to save teeth from possible periodontal diseases. A thorough dental review and expert consultation is recommended for teeth scaling. Here are some tips to consider before and after teeth scaling: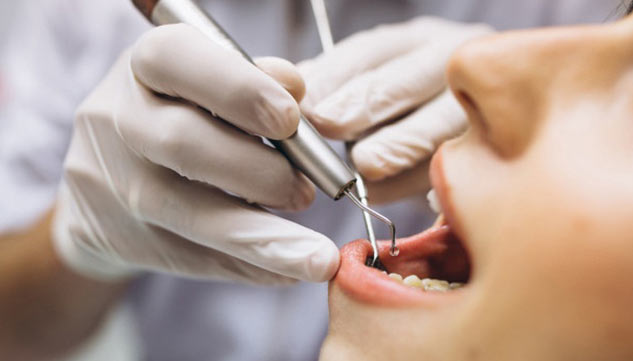 After the procedure, your teeth might pain and you may even encounter teeth sensitivity for about one week.
Your gums may bleed, become tender and swollen after the treatment. Don't panic.
Ask your dentist for proper medication to prevent any kind of infection.
Go for regular dental checkups to ensure that there is no complication.
Teeth scaling is a common dental procedure but just like every other treatment, there are pros and cons associated with teeth scaling too. You should know every details before going for the process. This article has all the information that can help you make an informed decision.
(With inputs from Dr. Payal Agarwal, Dental Surgeon- Periodontology, Implantology & Pediatric Dentistry, Co-Founder- Healthspace Clinic)
Read more on Miscellaneous
Images credits- freepik