We spend a large part of our day in bed, agree? Weekends, especially, are spent lazying in bed. Thus, it becomes important to consider bed cleaning as one of the main household chores. Keeping your bed clean and tidy contributes to better health as there are umpteen benefits of clean bedding. Also, by cleaning we do not mean just dusting the sheet but washing and changing the bed sheet often is what you should do. The 'Often' depends on certain factors such as how much time you spend on your bed sheet, a habit of eating in the bed, pets who hang out on your bed, etc. to name but a few. To tackle the undercover troubles, keep your bedding clean. Read all the side-effects of sleeping on dirty bedding in this article.
Health Hazards Of Not Changing Bed Sheets
A survey found that American people are the clumsiest when it comes to changing and washing their beddings. They wash their bedsheets almost after 25 days which is monthly! Imagine the amount of dirt, dust, sweat, dandruff, food remnant, pet furs, etc. would be there on those sheets! This can cause infections and illnesses in the long run. Having spent a third of our lives in bed, we must keep it clean.
Here is a list of major threats on or under your bedding.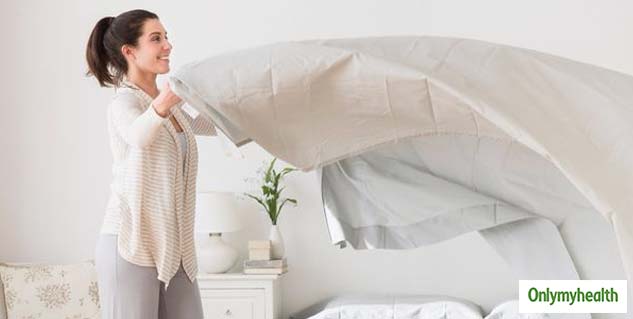 Dust mites
Do you know that a human body sheds almost 500 million skin cells every day! These get stick to your bedsheet and the number multiplies with the days your bed sheet isn't changed. These, along with dust mites can cause skin allergies like seborrhoeic eczema.
Pet furs
If you love to cuddle and sleep your furry friend with you, it becomes even more important to change the bedding. Their furs may contain bugs and mites than can get to your bed sheet and cause fungal infection.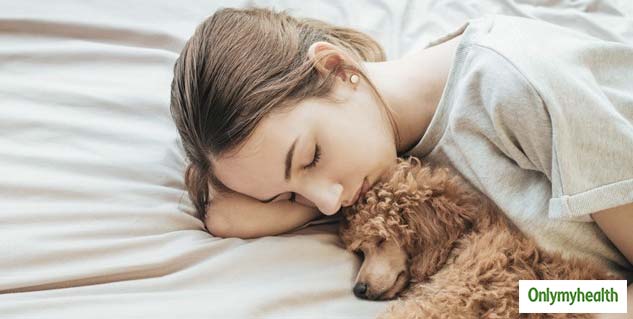 Also Read: 9 Things That We Share Have The Most Germs On Them
Skin dirt and acne breakouts
If you have acne-prone skin, a clean bed is your need to prevent acne breakouts. The pus in the acne may stick to your pillow and clog the skin pores to trigger severe acne. You must also use a pillow spray.
How Often To Wash Sheets?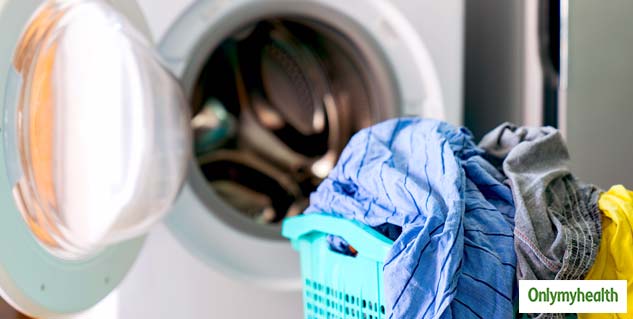 Also Read: Tips To Transform The Vibe Of Your Bedroom To Attract Positivity
There are several health benefits of clean sheets such as clean bedding help you sleep better, clean bed sheets keep skin infections at bay, etc. As per experts, you must change your bed sheets weekly and wash them accordingly.
If you have kids and pets in the house, wash them more often.
If you spend most of your time at home in bed, change your bedding twice a week.
If you are sick or your partner is ill, increase the frequency to 2-3 times in a week. This would prevent the infection from spreading.
Also, if you sweat a lot while sleeping, you need to maintain the cleanliness and wash your bed sheet, pillow covers, 2-3 times a week.
Just like bed sheets, you need to keep your duvets and comforters also clean. However, they need not be washed as often as bed sheets. But it is better if you could wash them at least twice monthly.
If you don't use them often, you can do this either monthly or accordingly.
Read More in Miscellaneous