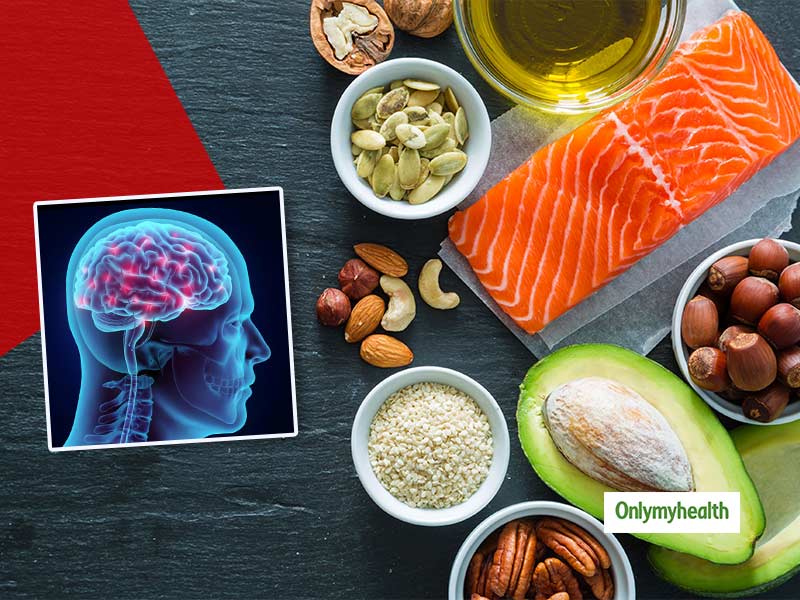 What is the keto diet for seizure disorder? A keto diet is one of the oldest treatment options for epilepsy, low in net carbohydrate (total carbs minus fibre), adequate-protein, and high in good quality fat. Our regular eating pattern is dominated by carbs which our body uses as fuel for energy through glucose, but when you are on a keto diet, there is a significant shift in the body's metabolism where the fat is utilized as the source of fuel for energy by breaking it down to form ketone bodies known as ketosis. This can be achieved through food or by fasting. The diet alters the chemical changes that occur in the brain and the gut microbiome, where trillions of microorganisms inhabiting the digestive tract, which results in a reduction of seizures that happened earlier. There are different types of a ketogenic diet with variants to increase the acceptability and efficiency of therapy such as Classic Ketogenic Diet, Modified Ketogenic Diet, MCT Oil Diet, Modified Atkins, Low Glycemic Index Diet (LGIT), Intermittent Fasting, etc. but this needs to be decided and practised only under the guidance of highly skilled Dietitians and Neurologist.
How does the keto diet help in the treatment of seizure disorder?
The initial therapy, known as the classic ketogenic diet, was practised in 1923 designed by Dr Russell Wilder to treat epilepsy or commonly known as 'fits'. Now considered the gold standard for the treatment of epilepsy which is a rigid and medically monitored diet. The ratio or dosage of diet is meticulously calculated and administered by a trained ketogenic dietitian with guidance from a neurologist.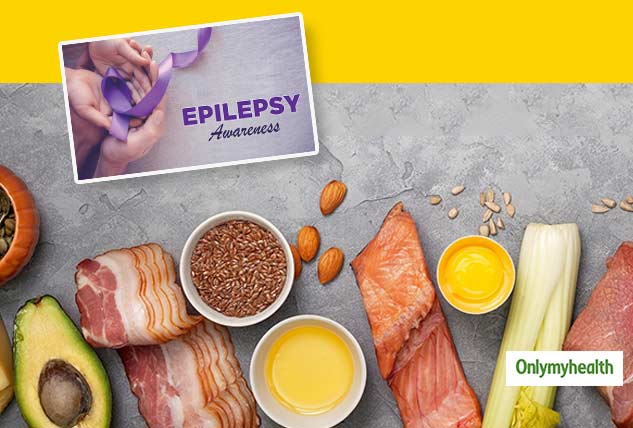 What are the health benefits of keto diet?
The diet is designed initially to treat seizure disorder but recently gaining popularity due to its efficacy in improving or reversing many neurological conditions and metabolic disorders, even more with advances in knowledge regarding the association of gut microbiota/ gut health. With a team approach and the patient's family's help, the diet's efficacy works like a magic pill in most patients whose seizure is un-controlled with multiple medicines (anti-epileptic drugs).
According to research, it is just not the reduction of seizures. Instead, multiple benefits can be reaped, such as gain in muscle strength, intellectual development, learning skills, improvement in developmental milestones, and decreased tumour growth in glioma, reducing inflammation and oxidative stress. While seizures are declining, there is a gradual improvement in both physical and mental performance. More ongoing research work in this field and promising a treatment option for a multitude of illness.
What are the side effects of the keto diet?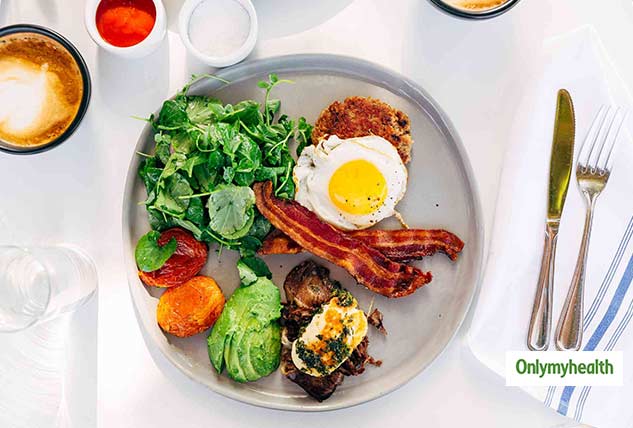 A non-supervised keto diet has both short term and long term effects such as:
Most choose foods based on keto plans available online like foods high in uric acid, calcium oxalate, calcium phosphate, which increases kidney stones, which can be prevented with medicines or diet modification.
High intake of bad fats like trans-fat or saturated fat through processed foods, red meat, and reduced intake of healthy fats such as unsaturated fats from nuts, oilseeds, etc. can increase your harmful cholesterol levels.
Short term effects such as keto flu-like rash, vomiting, headache, dehydration are observed initially but can be managed and resolved with minimal intervention.
Constipation is observed in those who consume less fibre or fluid in their diet.
Nutritional deficiencies are noted in those who are not under prescribed supplements. There is a risk of low calcium levels, Vitamin D, selenium, magnesium, zinc, and Vitamin C.
How to begin a keto diet the right way?
Anyone who tries to reach out to this diet through anecdotal reports will end up in crisis. The diet is misused by most of them and finally end up in trouble. First book your visit with your Neurologist today to understand the need and efficacy of diet in your existing condition. Thereby you will be asked to visit a Dietitian working alongside a Neurologist who will counsel you regarding the diet and will fix a ratio of the classic keto diet (Eg: 3:1, 3 being fat, 1 being carb & protein) or alternative therapies of the keto diet as mentioned above will be prescribed. Every ingredient needs to be weighed and prepared as per the diet plan. All forms of sugar through medicines, including toothpaste, needs to be changed. Regular visits with your dietitian are necessary to tweak your program, recipes, ratio and monitoring of seizure chart, urine ketone chart, growth, development, height, weight, handgrip strength, etc. Your medicines and necessary blood tests need to be reviewed by your neurologist regularly. A routine prescription of specific vitamins and minerals, electroencephalogram (EEG), and a magnetic resonance image (MRI) of the brain if necessary.
Also read: Dried Fruits or Fresh Fruits – What's Better For You
Here is a complete week plan to start a keto diet
The plan is customized depending on your nutrition assessment, and the ratio of macronutrients such as carbs, fat, protein calculated is different for each individual. Regardless of the keto diet's efficacy, most patients discontinue the diet because of its unpalatable and restrictive features. Constant support, tweaking of recipes by your nutritionist is necessary to increase the long-term compliance with the diet prescription. Some recipes mentioned below is to give you a brief idea about the diet but needs to be calculated based on your diet prescription: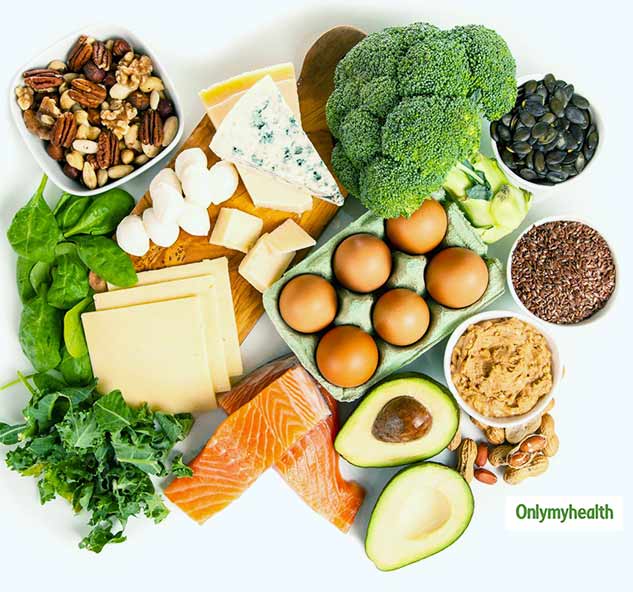 MIXED VEG SOUP Ingredients: Vegetables (tomato, onion, french beans, carrot, etc.) garlic, almond milk/ almond flour, oil, soya paneer, salt pepper. Do you know that some loss of vitamins, particularly in cooking is unavoidable in any food preparation? Vegetable soups can be a good source of other nutrients and vitamins provided (if they are adequately prepared).
MASALA PANEER Ingredients: paneer, onion, tomato, oil, cumin seeds, garlic, salt, chilly red powder. Creamy mushrooms: mushroom, onion, fresh cream, oil, egg, salt, and pepper. Masala paneer is an Indian dish of marinated cheese served in a spiced gravy. Do you know that masala paneer is a vegetarian alternative to chicken tikka masala?
VEGETABLE CHEESE CUTLETS Ingredients: cauliflower, french beans, carrots, nuts, onion, cheese, olive oil, arrowroot flour, ginger, garlic, green chilly, salt, and pepper powder.
KHEEMA IN TOMATO SAUCE Ingredients: Chicken keema, nuts, onion, tomatoes, ginger, garlic, ghee/oil, jeera, salt, green chillies, turmeric, and chilly red powder.
MUSHROOM STUFFED EGG ROLL Ingredients: egg, mushroom, butter, onion, cheese, green chile, salt, pepper, and coriander leaves.
TOMATO COCONUT SHORBA Ingredients: tomatoes, onion, fresh coconut milk, nuts, butter, salt, pepper, chilly red powder, garlic.
CREAM OF CHICKEN SOUP Ingredients: chicken, onion, soya powder, salt, olive oil, whole pepper, bay leaf, pepper powder.
EGG PARANTHA Ingredients: wheat flour, soya flour, eggs, oil, turmeric, garlic, methi leaves, and salt.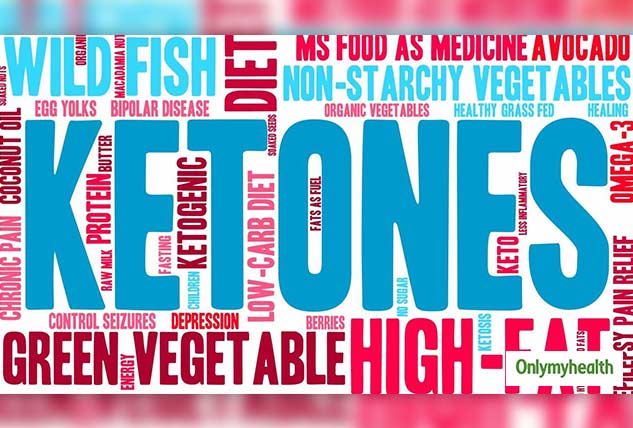 Here are some myths related to the keto diet
Is the keto diet a high protein diet that leads to kidney failure? A medically administered keto diet is always at an average protein requirement and does not lead to kidney failure. It is not a high protein diet to tax your kidneys!
Are there options for vegetarians, and can it taste good? Keto diets to be well designed to increase acceptance by a trained ketogenic dietitian can be as enjoyable as a regular diet.
Takeaway Tip: Many wouldn't hesitate to pop up pills, but multiple thoughts will arise when there is a natural approach to the disease, which stops you from reaching out to it!
(Inputs from Edwina Raj, Senior Dietician, Aster CMI Hospital)
Read More in Healthy Diet